Where do you think the largest ski resorts on earth are located? In France! They are all concentrated around the highest mountain in Europe – Mont Blanc. Read our guide and find the best resort for your ski holidays. The first part is about Courchevel.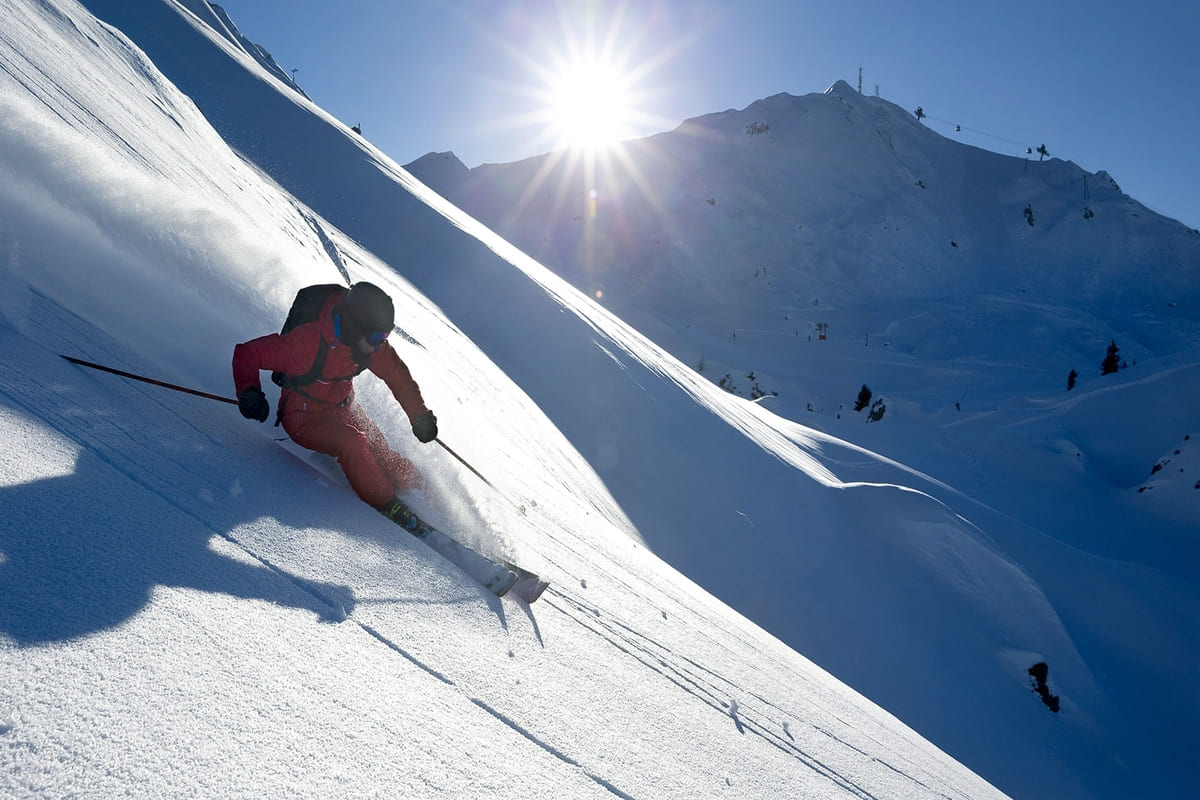 French alps
Winter's Tale of Europe
Some Facts about Mont Blanc
The geographical paradox is that Mont Blanc is on the border of three countries: Italy, France, and Switzerland, and is considered to be "owned" by all of them. But it is this fact that made the French ski area a melting pot of three cultures. In a culinary sense as well. Swiss fondue, traditional French rooster in wine, and Italian risotto: such a culinary mix is quite common and familiar here.

The architecture of the resorts also has certain common features called Alpine style. Chalets of stone and dark brown wood with flat roofs are distinctive signs of appearance but do not describe features or character. And the inner world is something you should meet personally. A concierge (whose services, as a rule, are included in the chalet accommodation) will help you to dive into the Alpine world. He will make your ski vacation as comfortable as possible: for example, will reserve a table in a restaurant, order ski passes, help you decide on equipment and on skiing areas, of course.

Let's get acquainted first with the main French ski resorts, which, although similar in general, differ in details. 
The geographical paradox is that Mont Blanc is on the border of three countries: Italy, France, and Switzerland, and is considered to be "nobody's"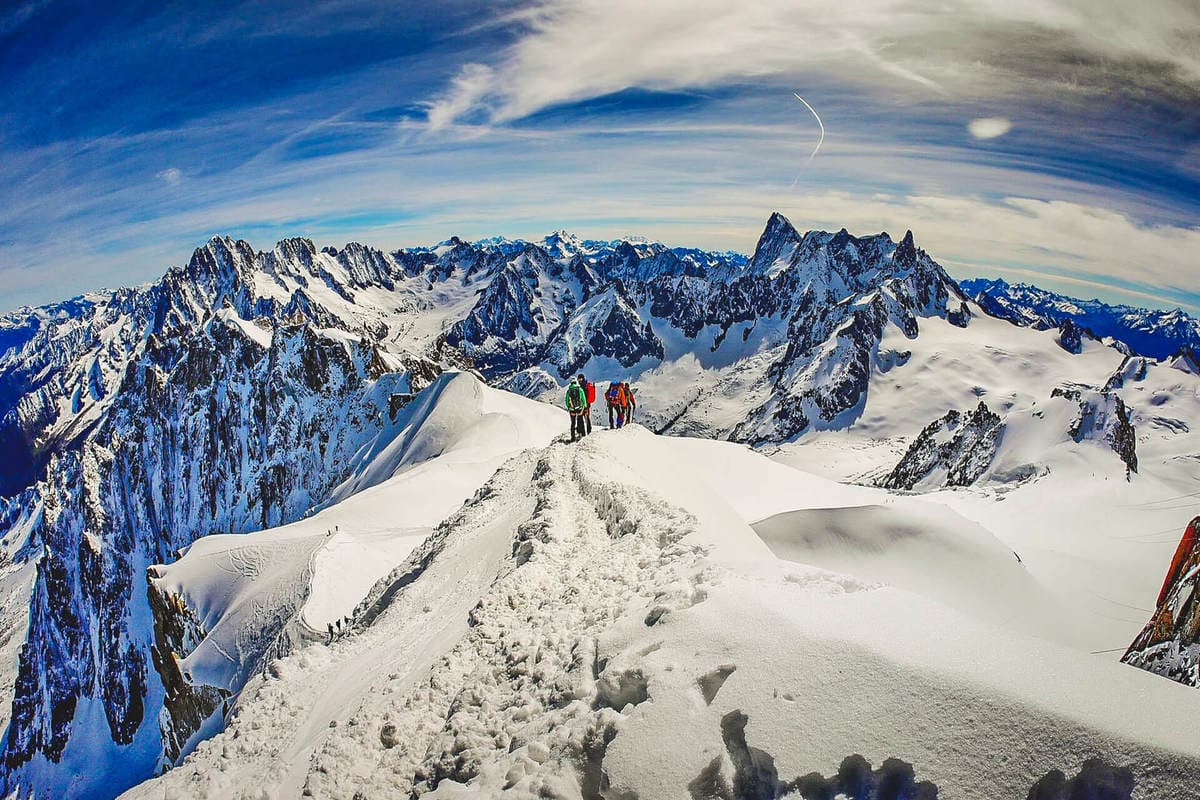 Mont Blanc
Legendary mountain
At the border of 3 countries
Courchevel
40 snow parks, over 600 km for skiing, and 300 pistes connected by 170 lifts make Les Trois Vallées the biggest, most famous, and most impressive ski area in France. If not to mention three cableways and 33 gondolas. Les Trois Vallées include Val Thorens, La Tania, Les Menuires, Saint Martin de Belleville, as well as Courchevel and Méribel.  

Actually, we can say Courchevels, not just Courchevel as it is not one, but five villages. As is usual for the Alps, they are named according to the height they are located: Courchevel 1100, Courchevel 1300, 1550, 1650 and finally 1850. Wherever you decide to stay, you will get almost 100% guarantee of snow everywhere and from all of them, you get access to the Les Trois Vallées pistes. Courchevel's height differences and night skiing makes it more interesting for experienced skiers, but those new in skiing will also find the pistes within the scope of their abilities and a patient ski coach. Village des Enfants school is the place where even the youngest are taught how to ski.

Courchevel is one of the few resorts where you can find what to do without skiing. Shopping, clubs, restaurants, fun sled dog race, a flying school: no other winter resort offers so many entertainment facilities and restaurants where even the most demanding gourmets will be satisfied. By the way, there is one of the world most popular two Michelin-starred restaurants, Le 1947, in Courchevel 1850. You should obviously try the Chef Yannick Alléno's six sets.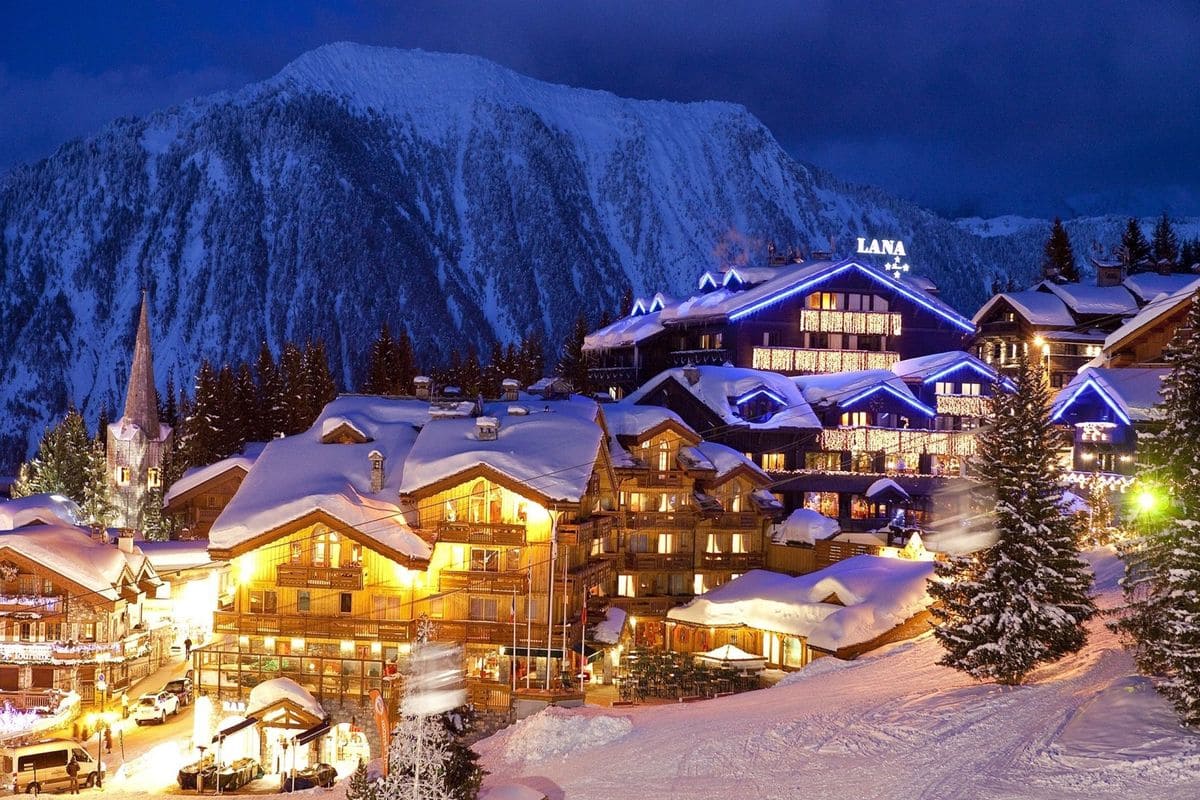 Courchevel
Experienced skiers will like it
Courchevel heights
1100 Saint-Bon-Tarentaise

The first resort in Courchevel with the first Le Lac Blue hotel, which opened almost a hundred years ago. However, those who love comfortable skiing will not like it much here as there are no chairlifts but just a bus. On the other hand, holiday-makers who prefer relaxing in quiet and traditional mountain villages will really enjoy.   

Courchevel 1300 Le Praz

The name of the village means "field" or flat terrain in French so you can move here both on skis and on foot. La Praz means old streets, chalets, and a rural spirit. No wonder that this part of Courchevel is also called countrylike. However, Courchevel is Courchevel: bars, shops, classic joys of resort life and close cable communication with other levels, where comfortable chairlifts will deliver you immediately. Chalet rental prices are also lower here. But adrenaline lovers prefer Courchevel 1300 not for this, but for the famous dangerous (black) pistes: Jean Blanc and Jockeys. 

Courchevel 1550

This little town will be the best place for those who love average heights and average prices with excellent quality of rest. Chairlifts go like clockwork and will deliver you to anywhere in the resort. However, if your intention is to hang out and have fun, you need a level higher. 1550 is more likely to attract family vacationers. They will like the atmosphere, reasonable prices for apartments, easy pistes, and training pistes for beginners or those who want to learn how to jump or make in-style sharp turns. By the way, real skiing champions give lessons here.

Courchevel 1650

Moriond, a picturesque place for comfortable skiing. Perfect wide pistes that look like brand new every morning. Which is always good news. Farmers from neighboring villages often come here, selling a variety of goodies and delicacies. 

Courchevel 1850

The legendary station is known throughout the world. It is famous not only for its guests, but also for its various routes, ideal infrastructure, the longest toboggan track in Europe, the best slopes in all of France, three snow parks, Forum sports complex, boutiques, Michelin-starred restaurants, and cool clubs.

High prices, top-class guests, and high location. From here you can quickly and comfortably get to any desired slope after enjoying its view from above, while you will not be among the crowds of skiers and the snow will be guaranteed almost until April. If you are not looking for easy routs, Courchevel 1850 will also be a good choice as there are mainly red and black pistes of advanced complexity. There is also a training children's village with separate slopes, ski lifts, and a restaurant. An interesting fact: the higher is the resort, the higher is the facility category. For example, in Courchevel 1850, as many as three restaurants are mentioned in the Michelin guide.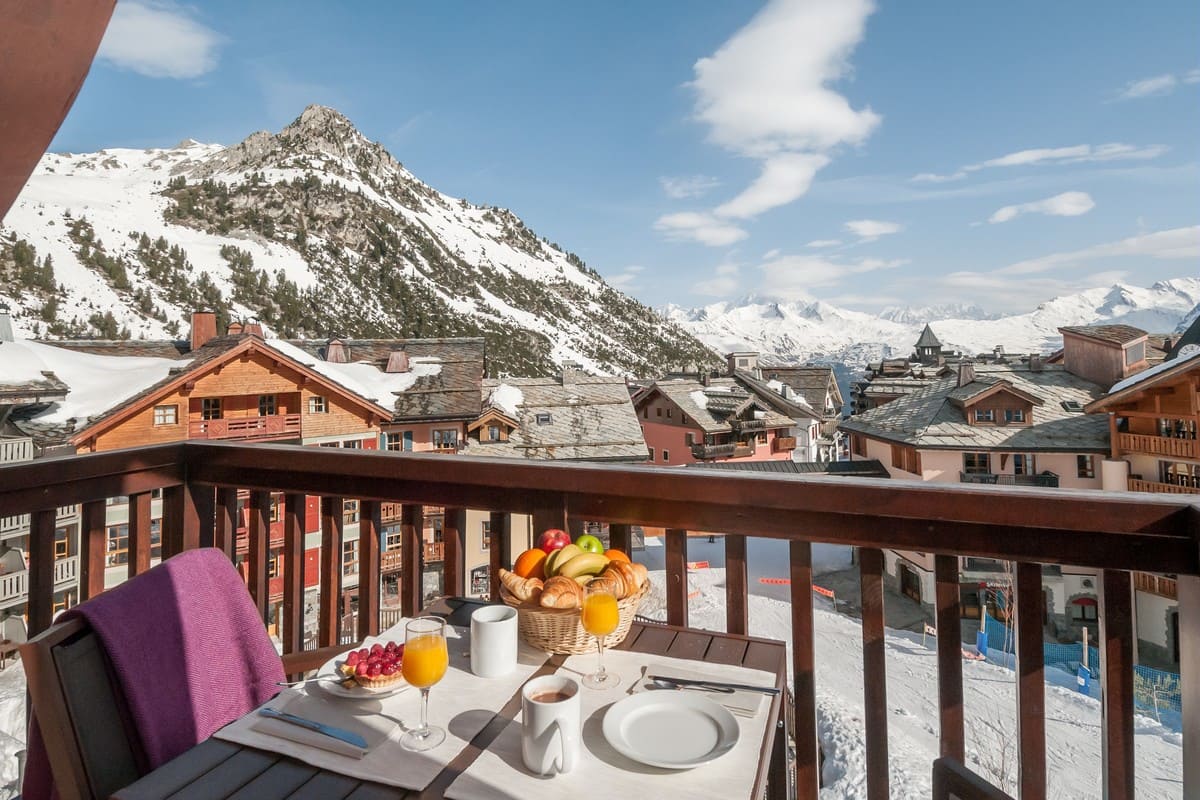 There are many great restaurants in Courchevel
Comfortable ski lifts
Paradise for skiers
We recommend you to cross the borders of the Courchevels sometimes. For a change, drop into the tiny village of La Tania. As it is car-free, you can ski freely along the streets here, and the architecture includes 7 residences, restaurants, and cafes … 

To be continued. 
Courchevel is not one, but four villages named according to the height they are located: Courchevel 1300, 1550, 1650 and finally 1850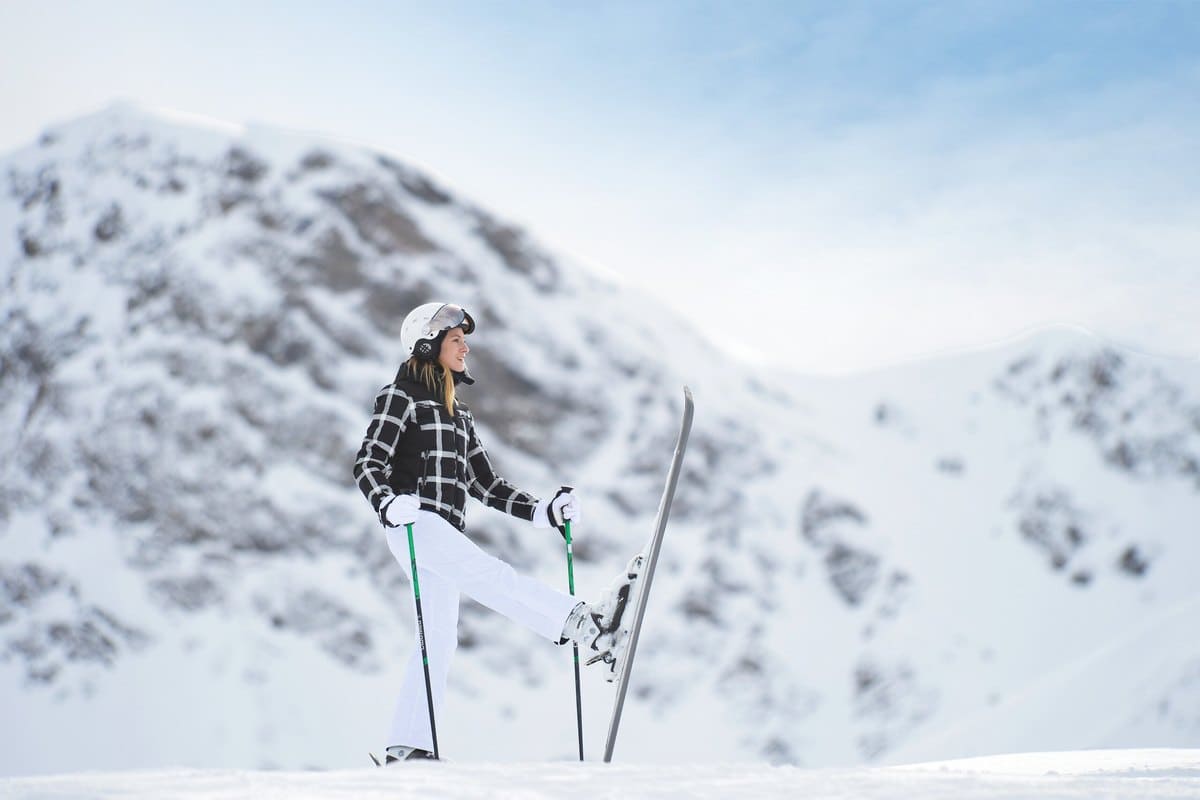 Alps are ideal for skiing
Outside of Courchevel