Travelling around Sicily and the nearby islands by yacht is an unforgettable adventure. Emerald-green waves, smooth bends of the seacoast, bright greenery, and picturesque scenery – that's a small list of what you can enjoy onboard the yacht. Got hungry and want to try the local cuisine? Prego! The scent of lemon and olive groves, mild comfortable weather (we made a bargain with the weather forecasters) and a very warm Italian welcome (they cannot do otherwise). We promise it will be tasty, colorful and fun!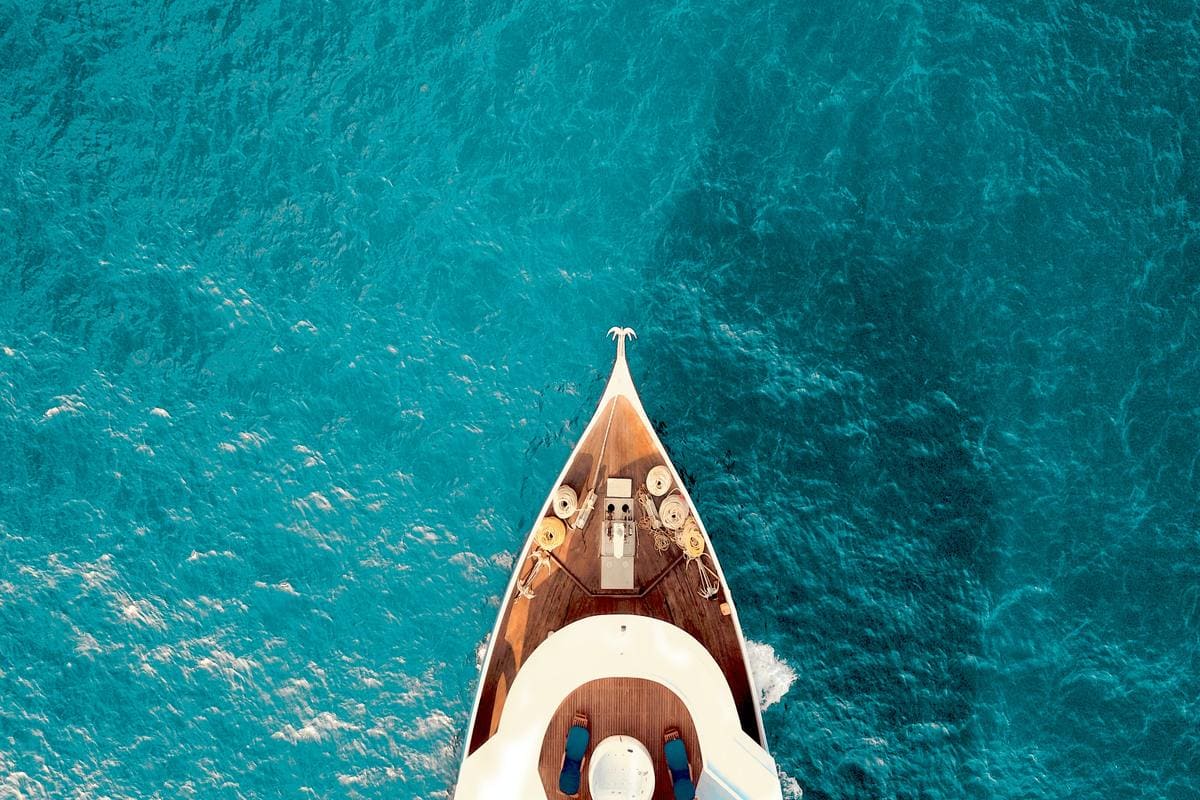 Yachting
In Sicily
Palermo
Palermo is the capital of Sicily and the largest city on the island nestled among golden sands and nature reserves in the limestone bay of Monte Pellegrino.

What to start with? It is worth starting the day on the golden city beach of Mondello, among palm tree alleys and villas which look like gingerbread-sugar cottages. Spend a couple of hours and make a dozen or two (three) of photos for an album entitled: "Sicily. Day 1". Choose the best and post them on Instagram. Make a decision that it would be a good idea to have a short exploration of the area to find out where is best. And the best is everywhere – wherever you go! You can dive shallowly into the clear coastal waters on the nearby Sferracavallo beach: snorkeling for those who do not want to dive deeply but wonder what is swimming right here, close at hand. If you want to go deeper, go diving at the Secca della Formiche marine oasis.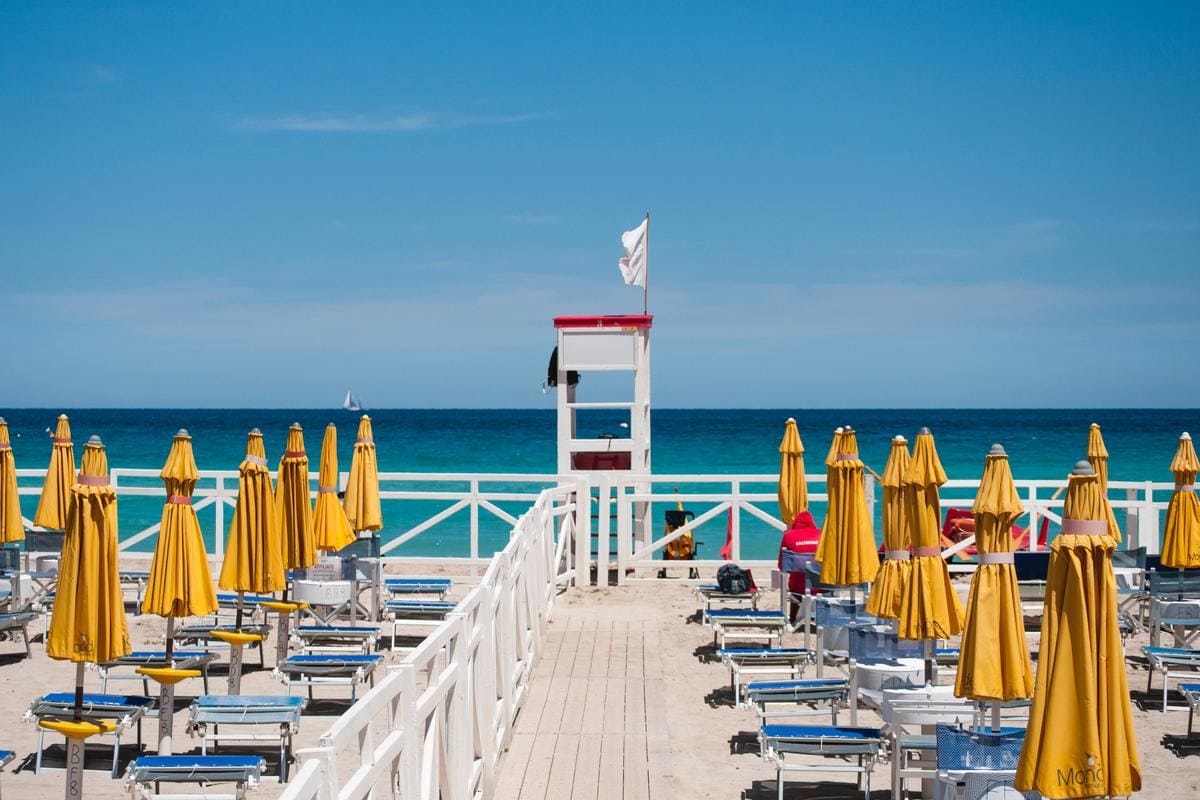 Mondello beach
Palermo
Traditional architecture
Where to go if you had enough of beaches for today and want to see the city?
Palermo has plenty of various historical and cultural monuments, which no fan of studying the culture of other countries will miss.

Must-visit:

The largest Opera in Italy – Teatro Massimo. Everyone knows that Italians are very fond of opera. This largest opera house in the country is impressive.

Puppet Museum.  It turns out that Italians are famous not only as culinary experts and fashionistas, but also the creators of the puppet theater where original handmade puppets were used. The museum collection consists of puppet dolls from different parts of Italy from ancient times to the present day.

Botanical Garden. In fact, the whole Sicily is a huge botanical garden. But if you want to see all the riot of local flora at once, the best place for this is L'Orto Botanico di Palermo. It was founded back in the 18th century just to grow medicinal herbs for the monarch. But due either the favorable local climate or the irrepressible Italian temperament (and most likely both of them), turned this small piece of land into a grandiose and very beautiful garden with an area of ​​10 hectares.

By the way, do not forget to drop in Piazza Pretoria: take a photo at the Fountain of Shame and appreciate the architecture of local churches and cathedrals.

Work up your appetite for a dinner at one of the many local restaurants serving delicious Sicilian cuisine, local wines, and of course Italian hospitality. Try pasta con le sarde (pasta with sardines), a traditional Palermo specialty that perfectly combines the flavours of fresh fish and wild fennel with almonds, pine nuts and saffron.

And finally, enjoy the sunset with a glass of traditional dessert Malvasia.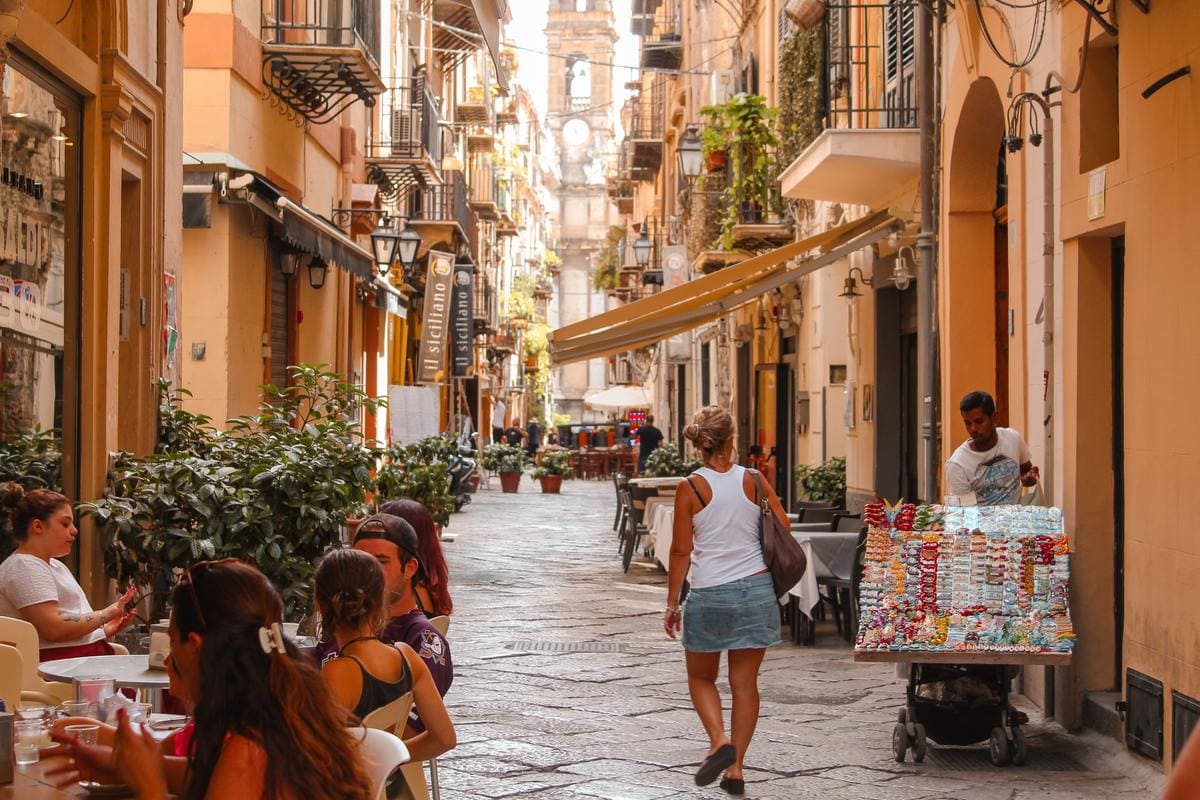 Streets of Palermo
Sicilian atmosphere
Palermo Botanical Garden
Taormina
Taormina is graceful and temperamental, like a true Italian woman, who loves good rest, gourmet meals, refreshing cocktails, shopping, and sailing.

There is everything for this in Taormina. There are beautiful comfortable beaches, restaurants and cafes where you can try delicious food and drink a glass of local wine. There are picturesque shops, which you can't help going to and buy something interesting for yourself and souvenirs for friends. It would be nice to go higher from the embankment by funicular. And do not forget to have your camera ready for the new panoramic views for your "Sicily. Day 2" album.

And, of course, yachting. You cannot miss it in Sicily! An active day, a trip along the picturesque shores, a view of Mount Etna and sea air guarantee a sound night's sleep and a bright kaleidoscope of dreams.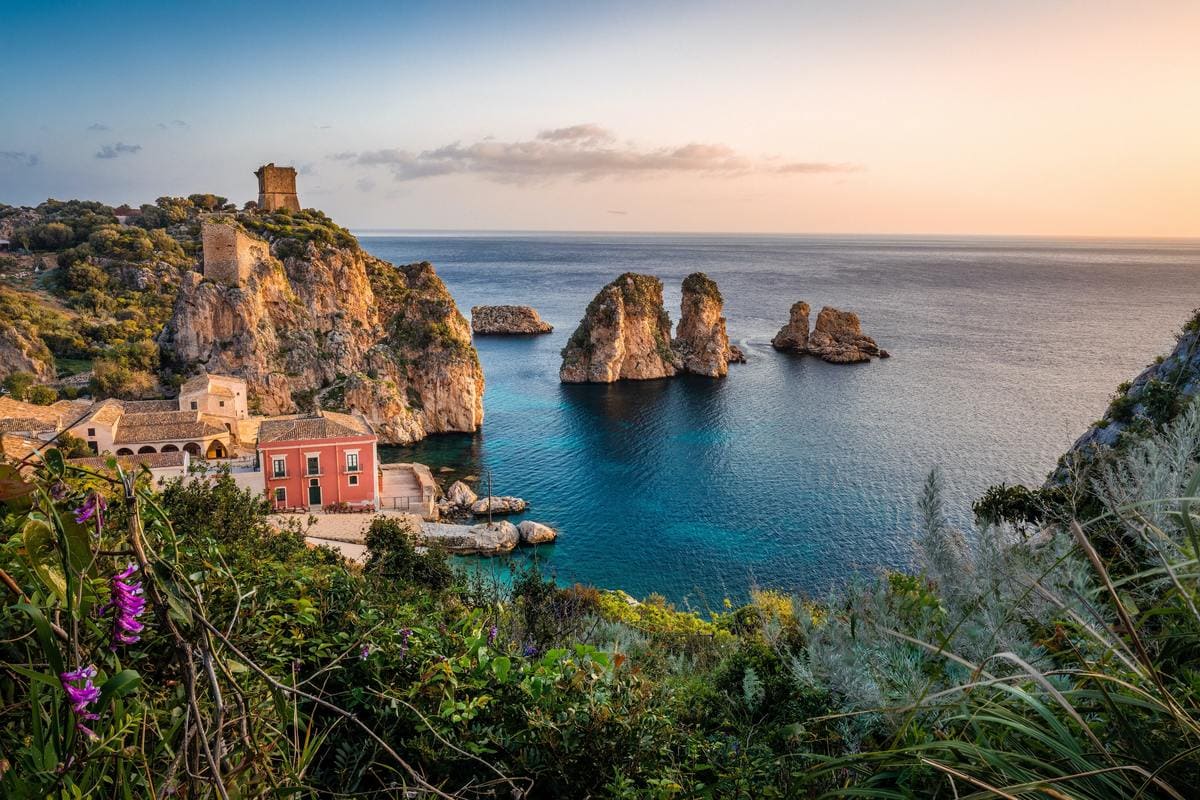 Beautiful Sicily
Taormina
Beaches of Taormina
The Aegadian Islands
Isole Egadi (Aegadian Islands) near the east coast of Sicily are the very ease and tranquility.

Moreover, this place is a separate personal paradise for fishermen, who have such a familiar fishing itch when seeing any water: their hands begin to shake slightly, as if casting tackles, and the brain automatically estimates: well, apparently, there may be sea bass. The bottom is grassy here, it would be nice to try to catch a bream.  Eh, it would be nice to get a tuna …

Happiness exists! You can find it on Favignana, Butterfly Island.  Of course, no one guarantees that the bite will be such that "the client will forget about everything" and a specially trained Ikhtiandr will put meter fish on your hook underwater. However, it is worth going there ordering a special fishing mini-tour from the locals.

What can you catch?

Sea bass. Likes to ambush at the bottom near reefs or underwater structures.

Swordfish.  Yes, this is also quite real from April to December. Local experts will tell you more about the places and the season.

Sea bream. It has delicious white meat. Likes marine growth, where it prefers to live. Most loved by Sicilian fishermen.

Bluefin tuna. The largest of the tuna. It is better to fish it at the end of the spring season as well as at the end of summer.

You can see the word "tuna" almost everywhere here." Tuna House, Tuna Gastronomy, and even a bar, where even an aperitif includes tuna. Avid fishermen will appreciate the excursion to the Ex Stabilimento Florio a Favignana Tuna Museum, where you can learn in great detail about the secrets of the centuries-old tuna fishing, which turns out to be a science, a tough fight, and even a superstitious ritual with special songs, prayers and spells. The ancient Italians knew something!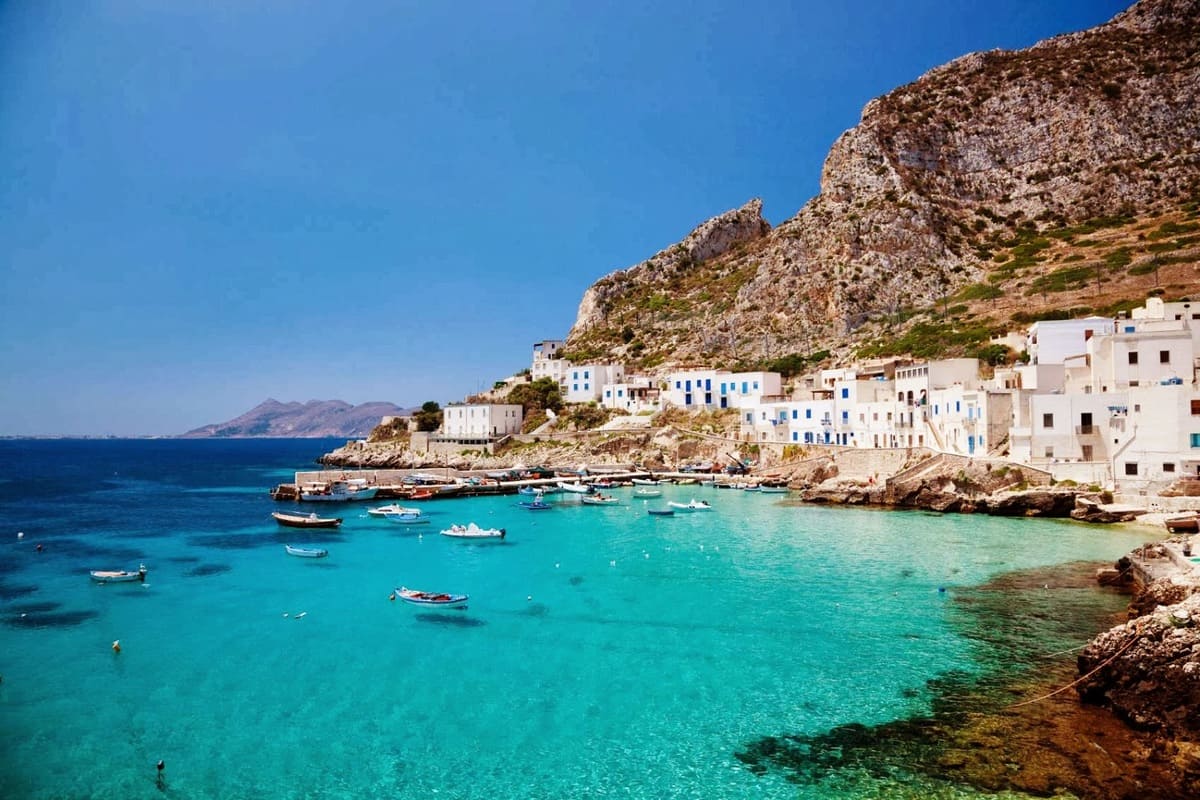 Isole Egadi
The Aeolian Islands
Filicudi

A remote island. This is where you should definitely stop and take a breath if the previous days turned out to be intense and active and you just want to rest in silence in nature. Do not rush anywhere, walk through the olive groves and look at the monk seals in the Grotta del Bue Marino cave. Remember that although they are seals, they are monks, and are unlikely to be delighted with a noisy company that will cheerfully invade their "monastery".

Panarea 

Panarea, the smallest Aeolian island, is a favorite among world-famous fashionistas, celebrities and jetsetters. At the beginning of this century, Panarea suddenly gained popularity among wealthy Italians and very quickly turned into an international fashionable resort.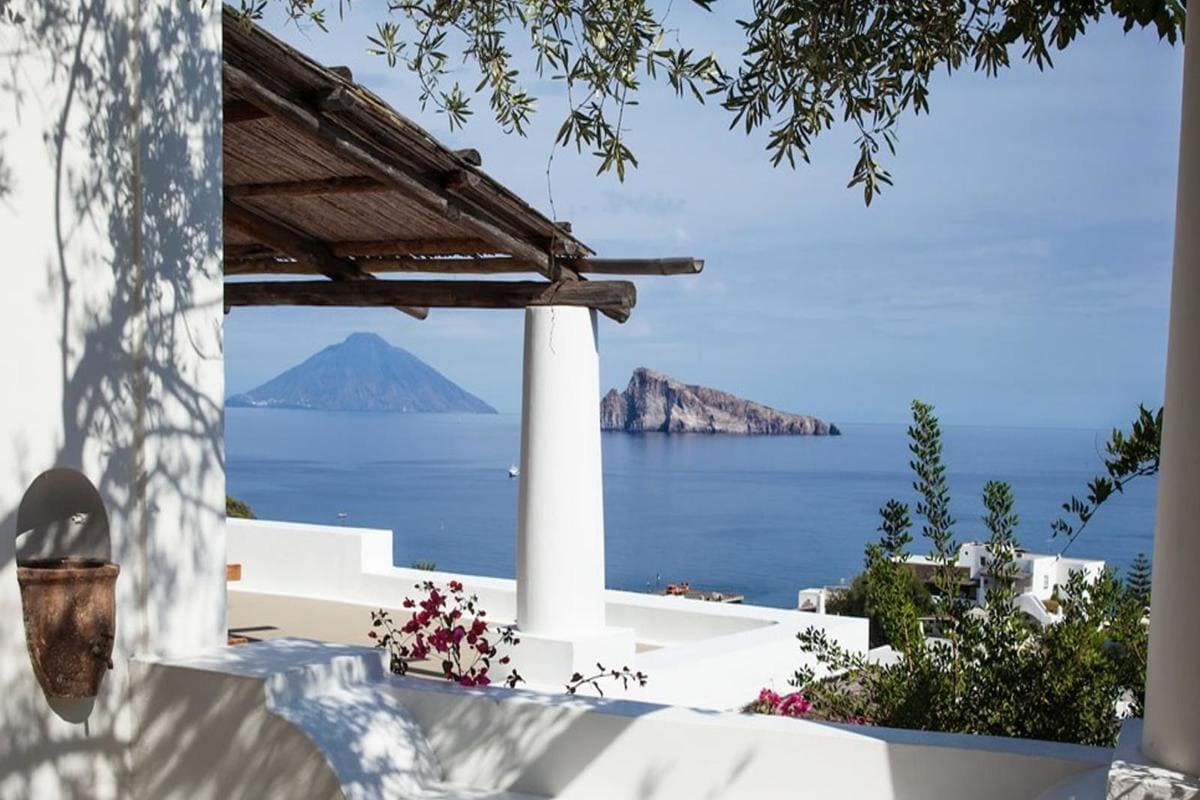 Panarea
Stromboli

There is a constantly active volcano on this "Black Giant". The volcano pose no threat but small eruptions occur almost every 15 minutes. Many tourists constantly come here to see with their own eyes what is volcanic lava and, of course, make new pictures for a Sicilian photo album.

Lipari, a lively island

Beaches, walks, shopping, restaurants, yachting. And full immersion. Not underwater (although when it stopped avid divers) but into a lively nightlife filled with southern Italian charm!

Shall we heave the anchor?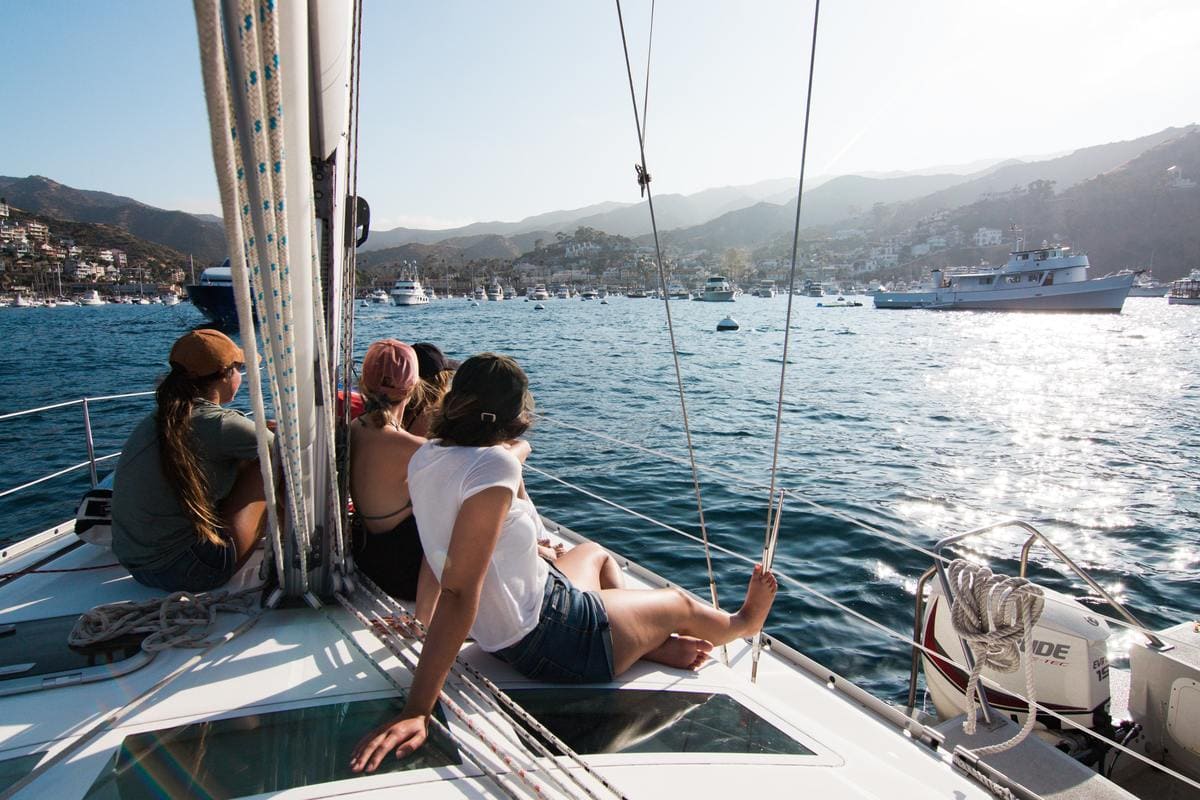 Yachting in Sicily
Atmosphere
Sunset