Santorini, Mykonos, Corfu, Crete, Zakynthos, Paros. Sounds like magic spells. Actually, these are the names of amazing Greek islands, full of sunlight, excellent food, decalitres of budget-friendly but incredible wines and the sea of 50 shades of blue. As in real Greece, you can find everything here.
Santorini
The island of white buildings and the most beautiful sunsets.
Some people say that Santorini is a "piece" of Atlantis. No doubt, it was the most beautiful part of the ancient continent, which went under the sea after the volcano eruption. The island looks like a postcard: seamy rocks, as if painted by impressionists; beaches with colourful sand including exotic red; and, of course, unique sunsets. They are so wonderful that tourists come from all over the world just to see them. Before or after enjoying the sun phenomenon, plan a walk around Fira, the lively capital of island, and make your culinary discoveries. It would really tie your tongue in knots if you try to pronounce Koukoumaulos, which is the name of the restaurant. But you would definitely lose your tongue trying specialties there. They are not only extremely delicious but also look like works of art. Why not continue the exploration of national cuisine by getting acquainted with wines? Take one of the luxurious wine tours and at the end of the tour stop in Ia, the most photographed village in Greece. This is the place where you find yourself among the very blue domes and whitewashed houses in the rocks. Here you will not need either a guide or a map. Surrender to the "call of the streets". This walk will be one of the most memorable in your life.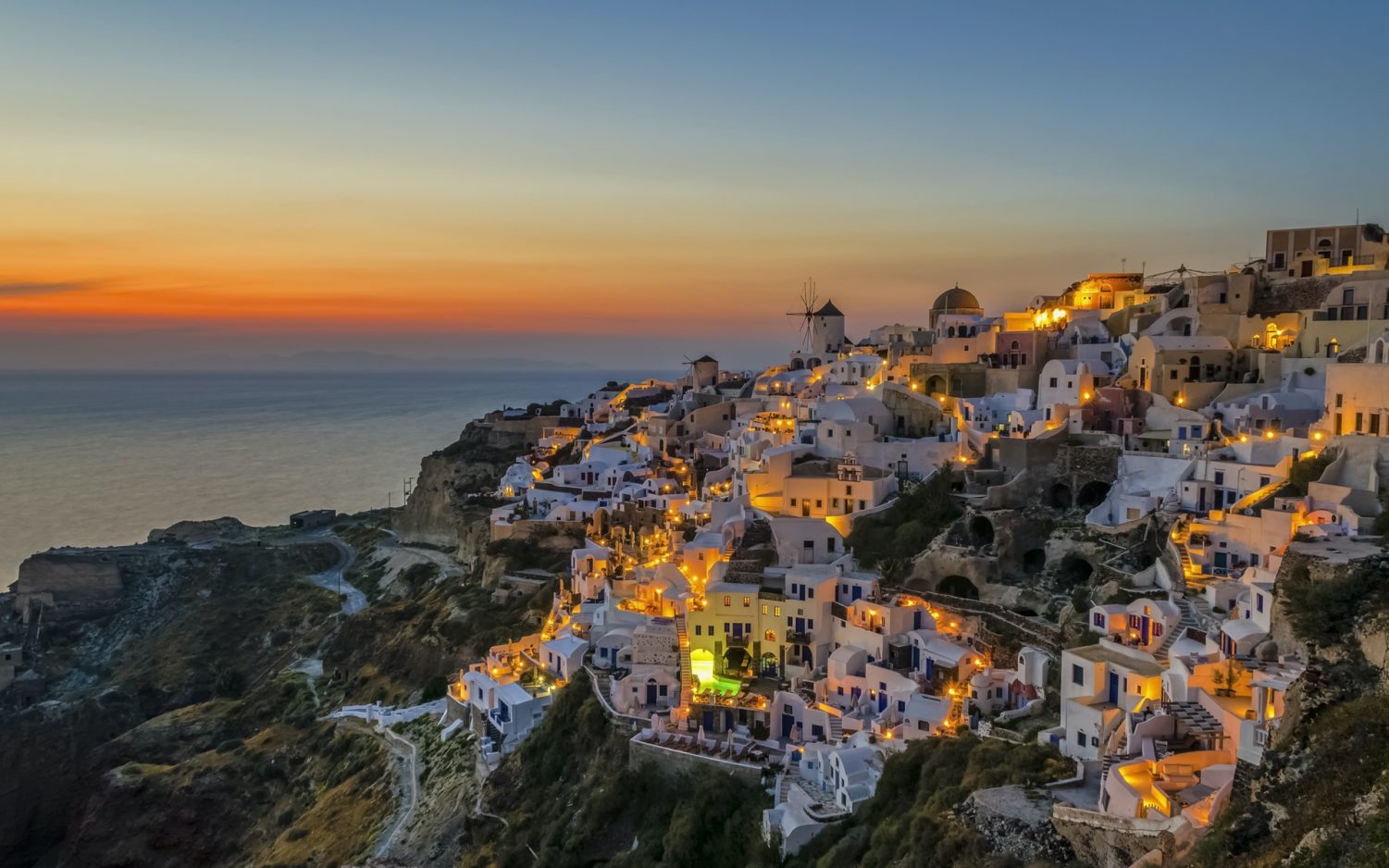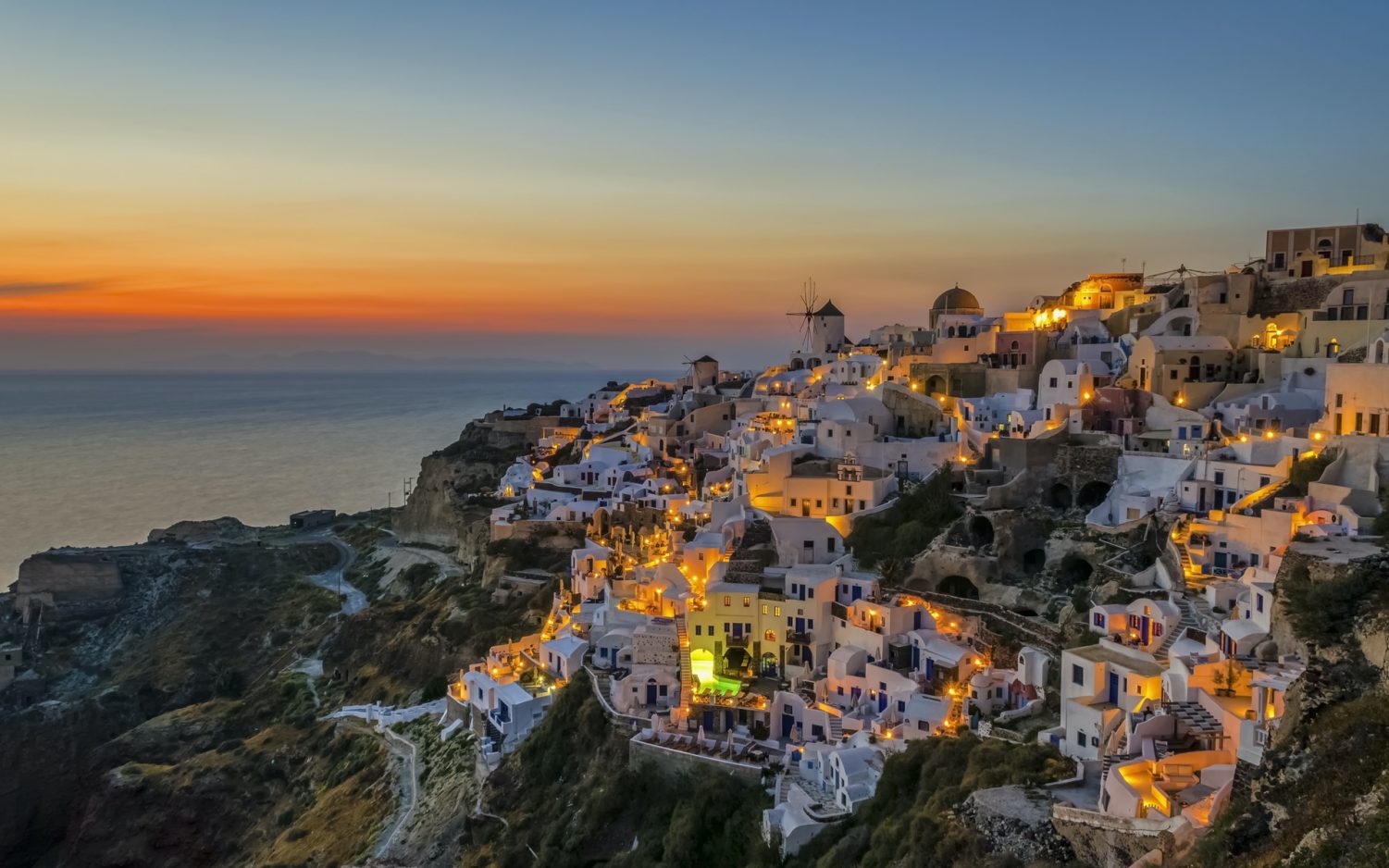 Santorini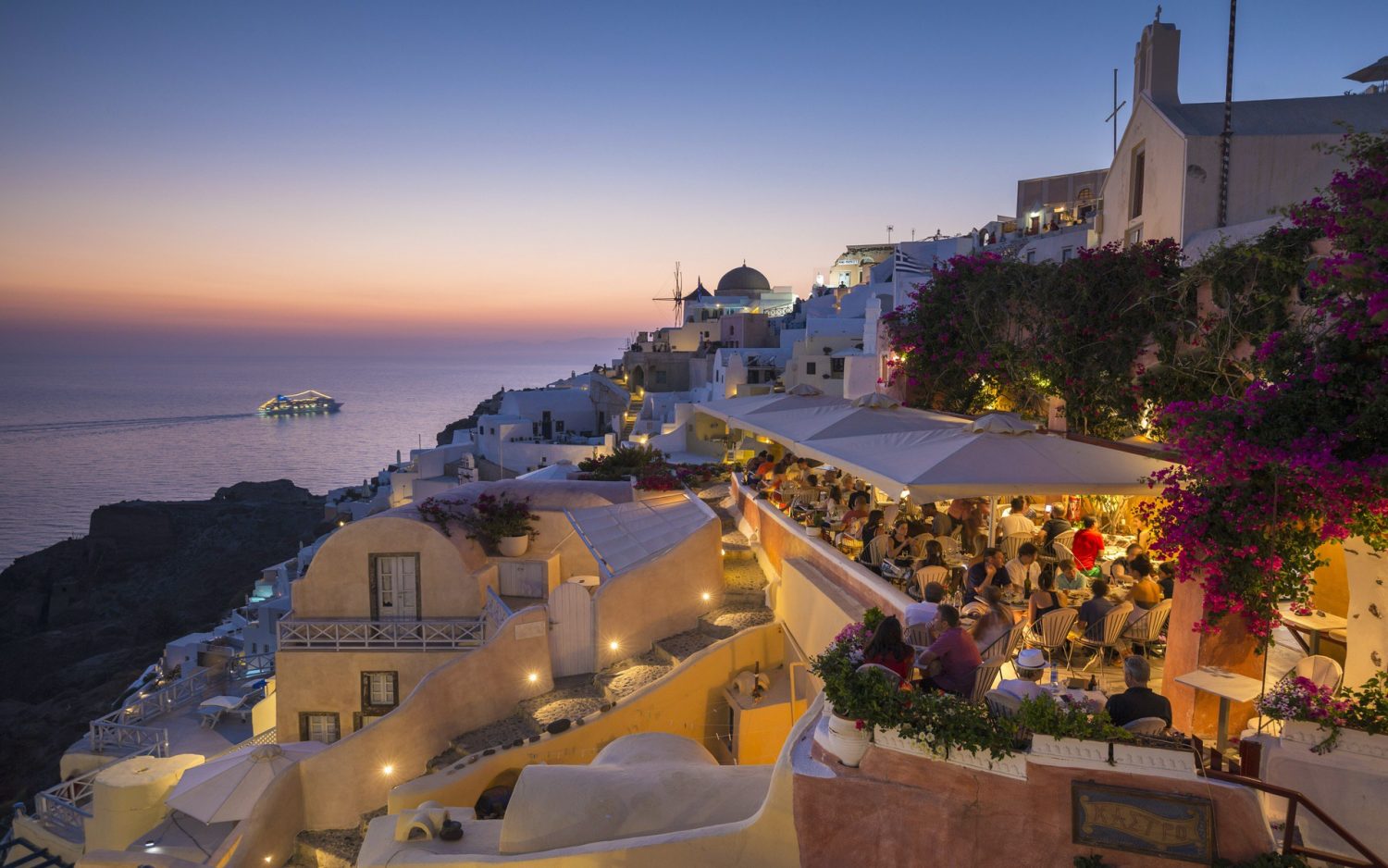 Santorini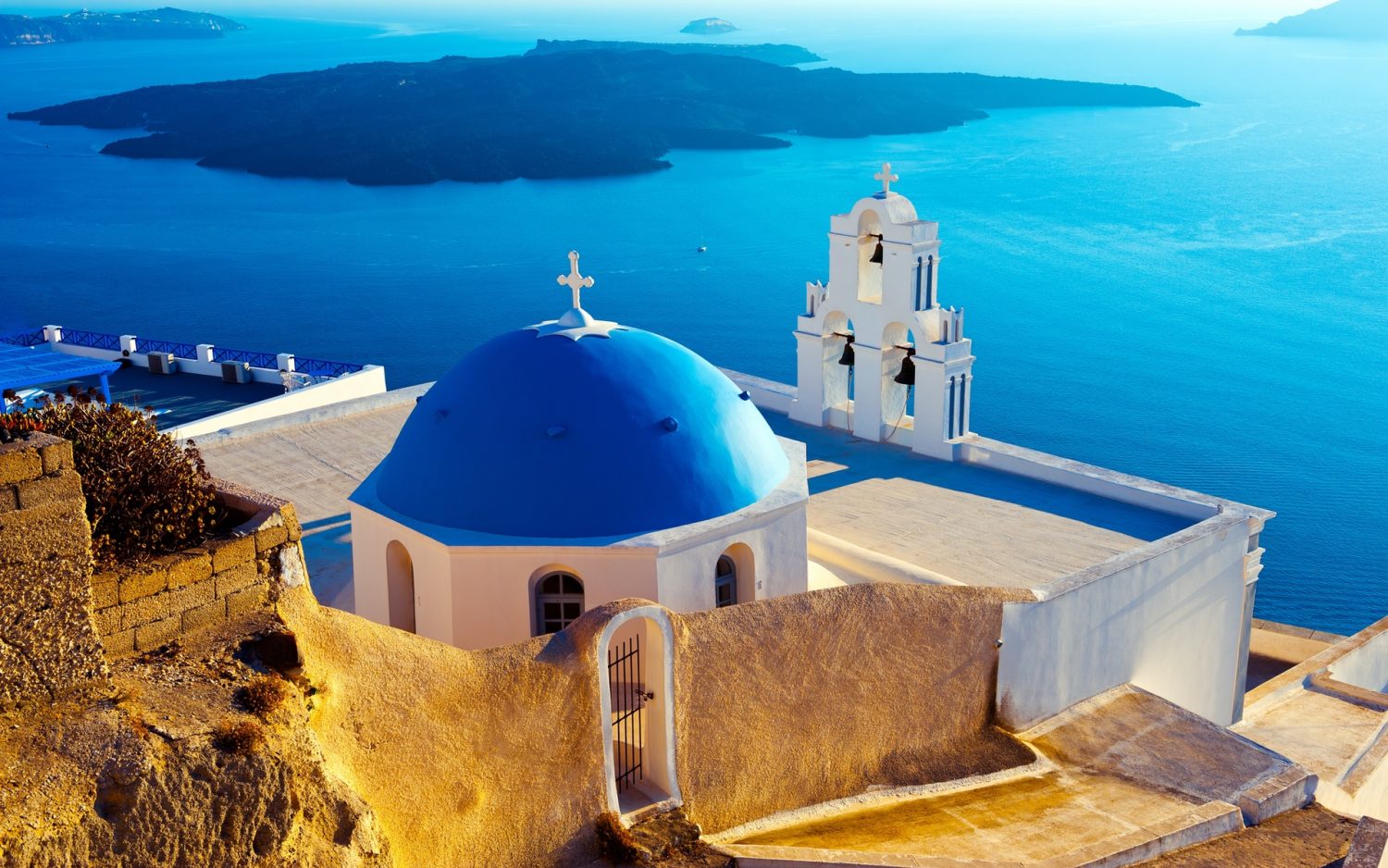 Prophet Elias (Santorini)
Mykonos
 The island of windmills and parties.
Mykonos is one of the Greek locations most discussed in the social networks, where people prefer to dance and have fun wherever possible. The Greeks like dancing as much as the Italians like singing. The Scorpios Club on Paraga Beach is the twin of the VIP Club 55 in Saint-Tropez. Prices and the atmosphere are appropriate, only on Mykonos there is even more fun and noise. Famous DJs, such as: David Guetta, David Morales and Satoshi Tomiie play there for dancing gloss people. However, the island gives both celebrities and those who like to have a blast the chance to entertain themselves without blowing a fortune for a night. Dances and fun are arranged even at the Sea Satin Market. Although you can go crazy in any bar. By the way, take a closer look at the Interni Bar. However, off-season rest on Mykonos differs much from the summer version. If you do not like to fall asleep in the morning, come from October to May. And you will find peace and harmony. See windmills with thatched roofs and snow-white houses contrasting with deep-blue sea. And enjoy a golden pink sunset in which you will always look perfect even after a sleepless night.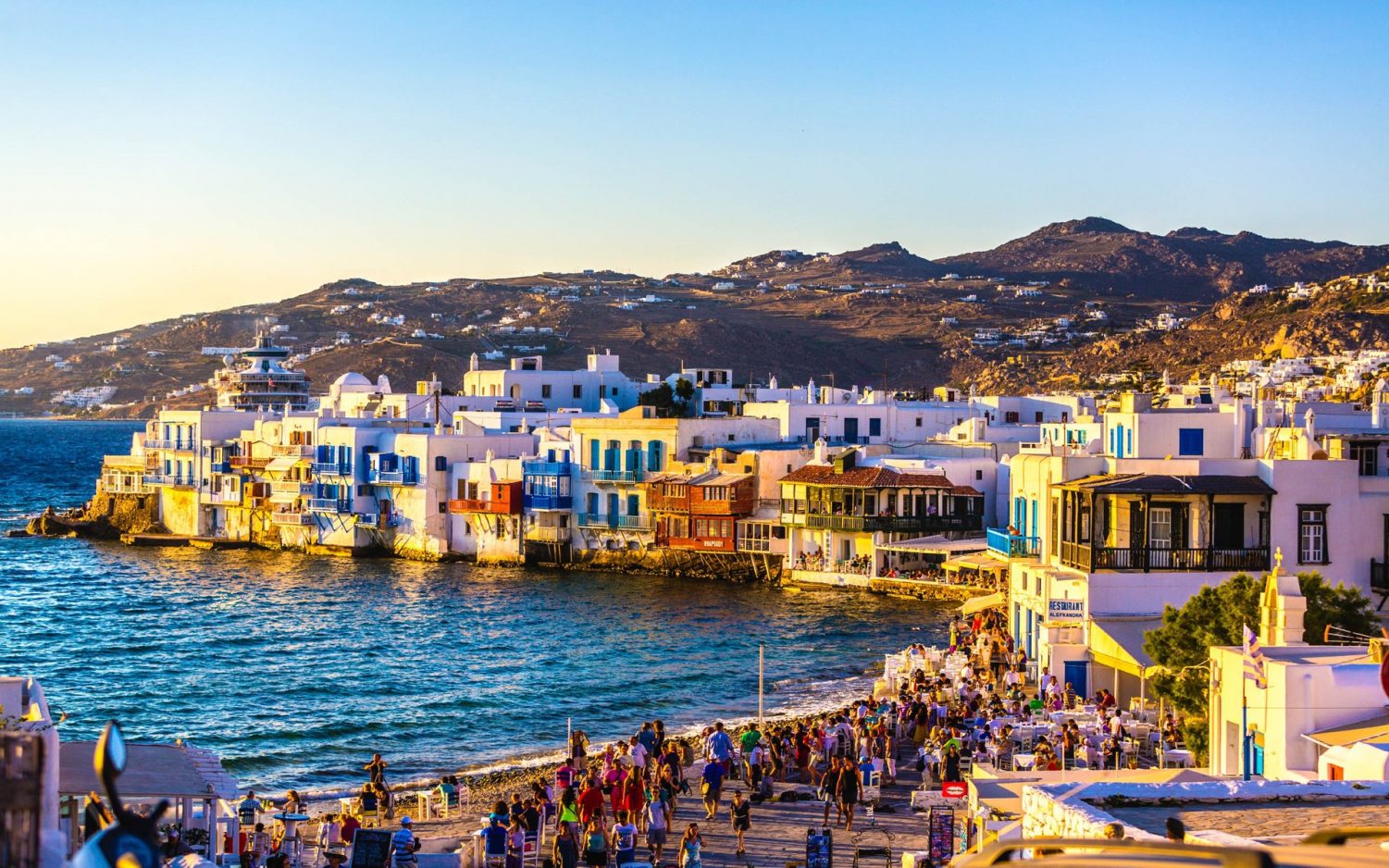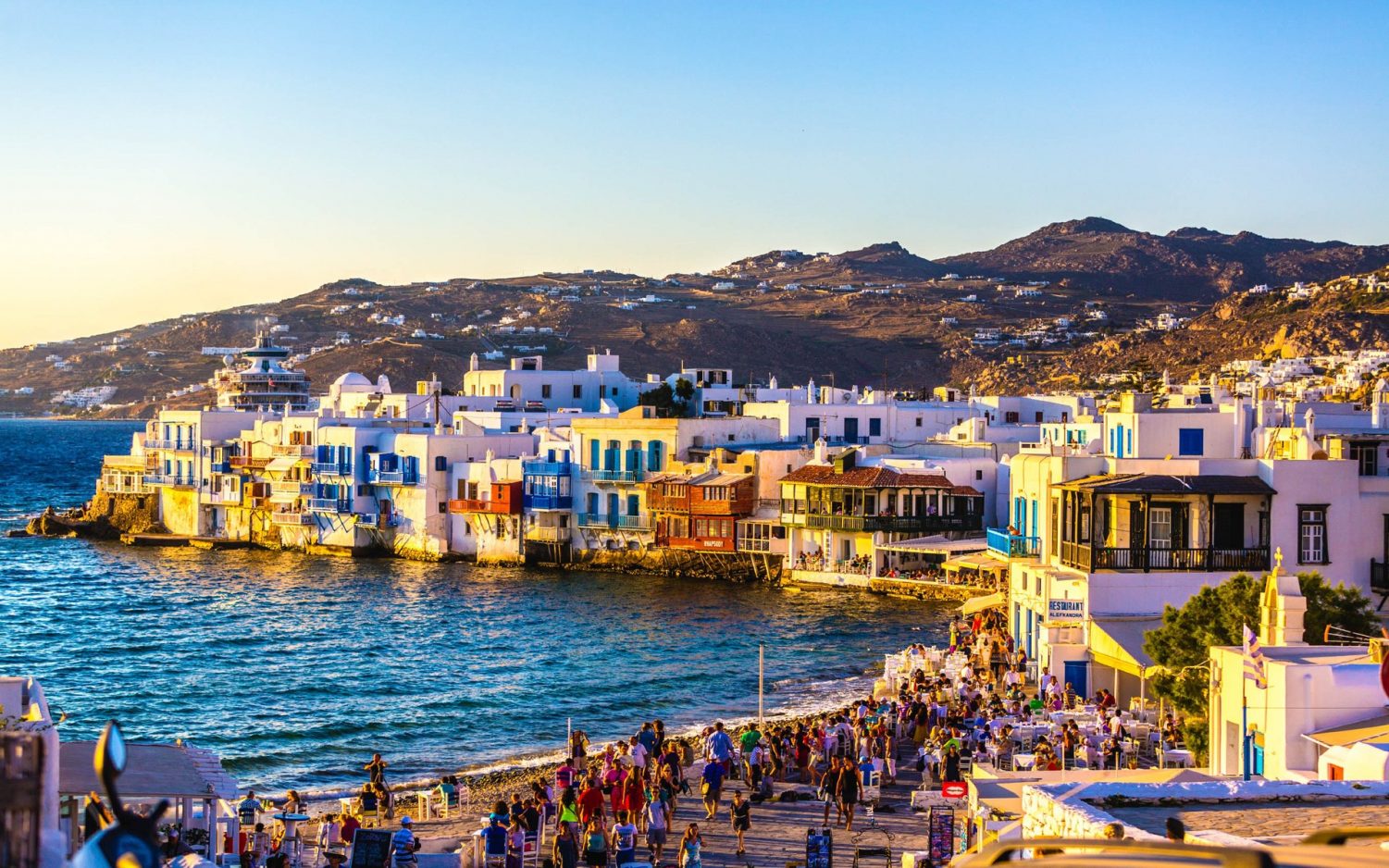 Mykonos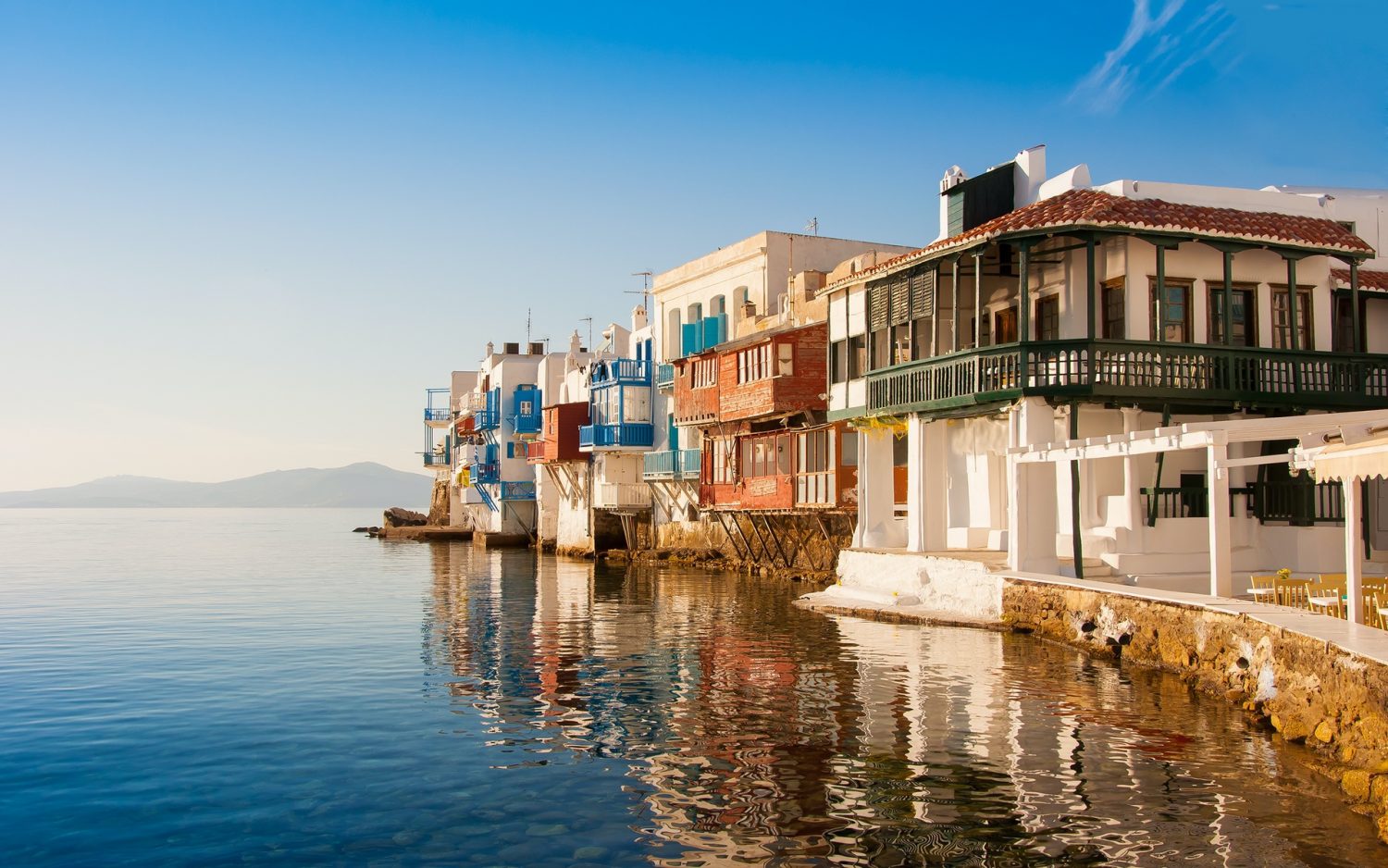 Mykonos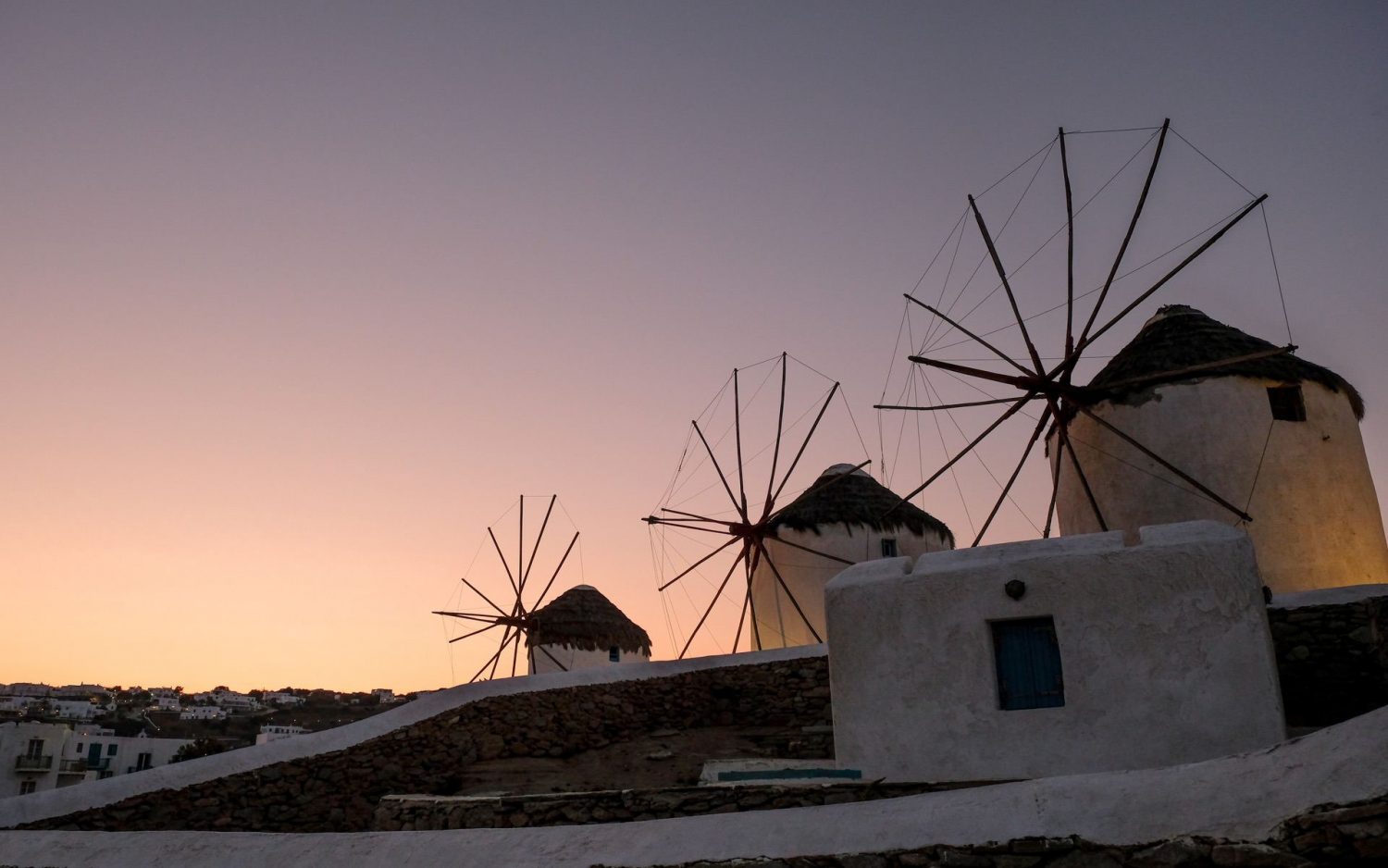 Mykonos
Corfu
The island of hip vacations and fine dining
Cypress forests, olive groves, and orange gardens: Corfu looks like a botanical garden with expensive hotels and fine restaurants in genial sunshine. Typically, the guests in this Garden of Eden are most aristocratic. They represent the world financial elite. We can understand those on top of Forbes lists. It seems that all the best has been brought from all over the world to Kerkyra, the capital of the island. Venetian streets, Italian courtyards with laced balconies, exquisite French passages and restaurants on Liston Boulevard Liston built in the image and likeness of the Parisian Rivoli. Visitors of The Venetian Well restaurant are puzzled why the temple of fine dining is not yet Michelin-starred. We hope that while you are reading this article, the Michelin guide inspectors are already looking closer to this worthy place. In Kato-Korikian nearby you can drop into the wonderful gourmet restaurant Etrusco where the Ionic cuisine shows its modern side. In the Agni Bay gourmets will find another excellent restaurant and two taverns: Toula's, Nikolas, and Agni. If you can not live without seafood, take a closer look at the first one. After being well-fed, one can also think of spiritual food. Admire the clear Korission lake, stroll through the Achillion Palace which belonged to the Austrian Empress Sissi. And don't forget to row together with your soulmate through the channel of love. Eternal passion is guaranteed.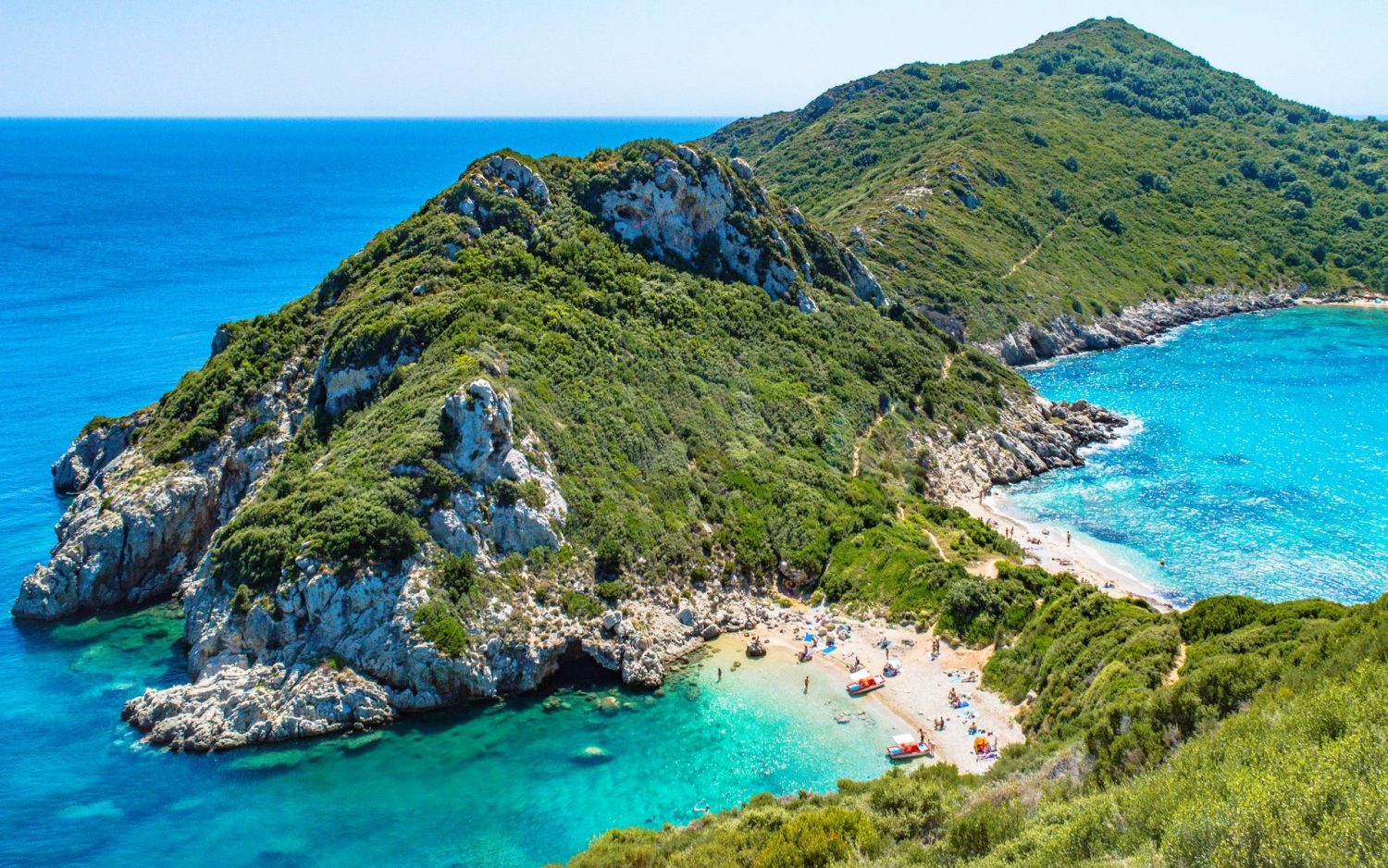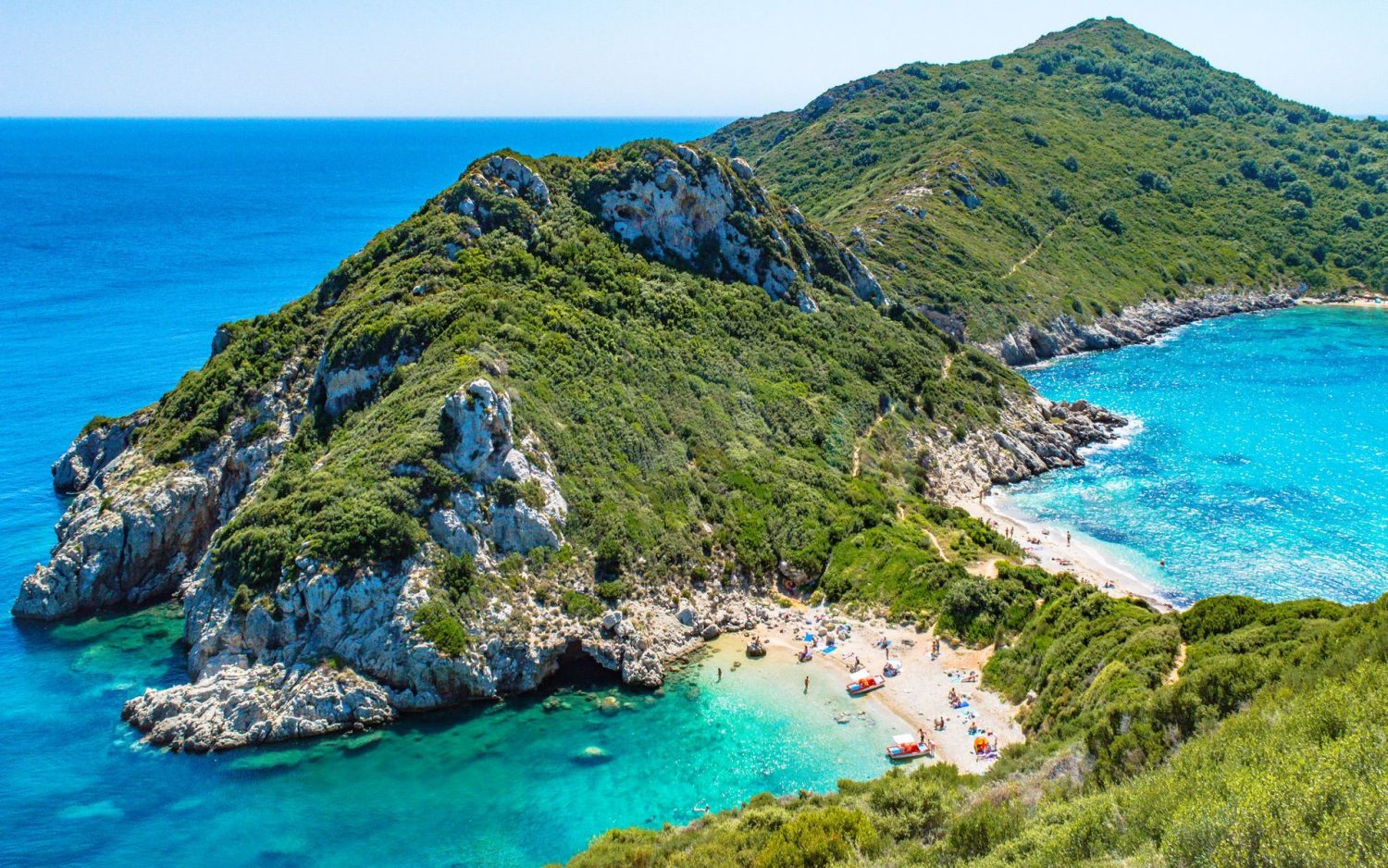 Corfu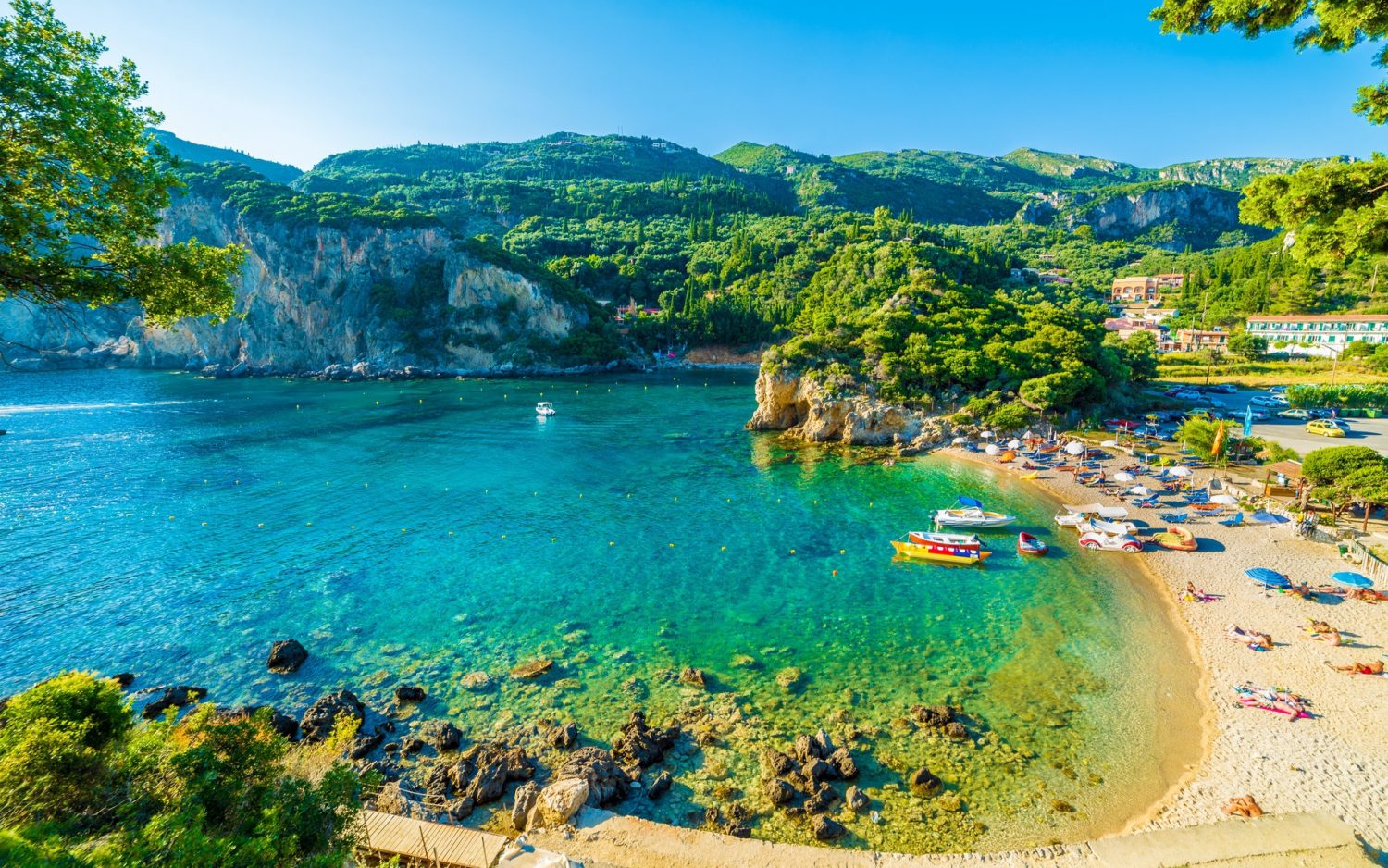 Corfu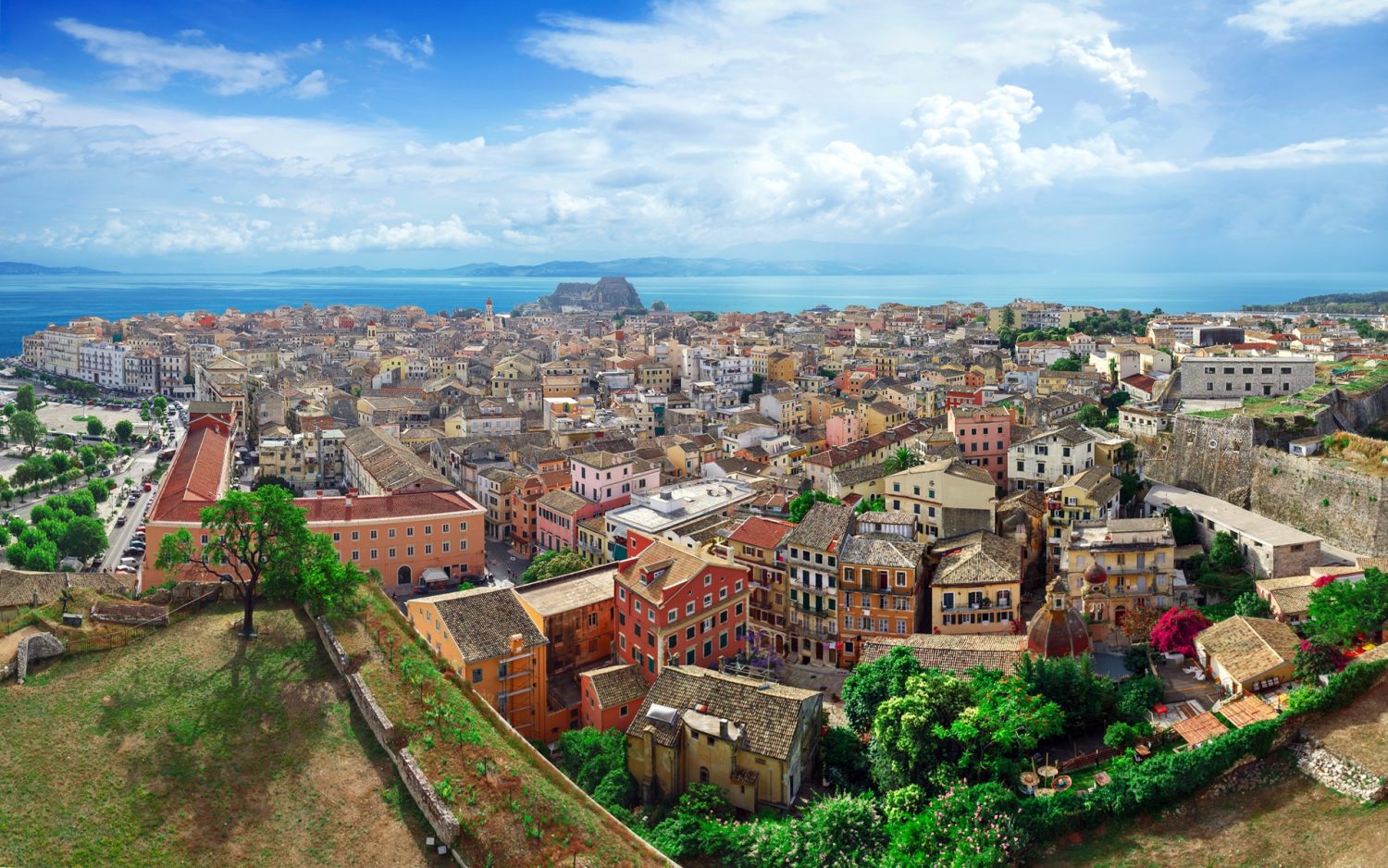 Kerkyra (Corfu)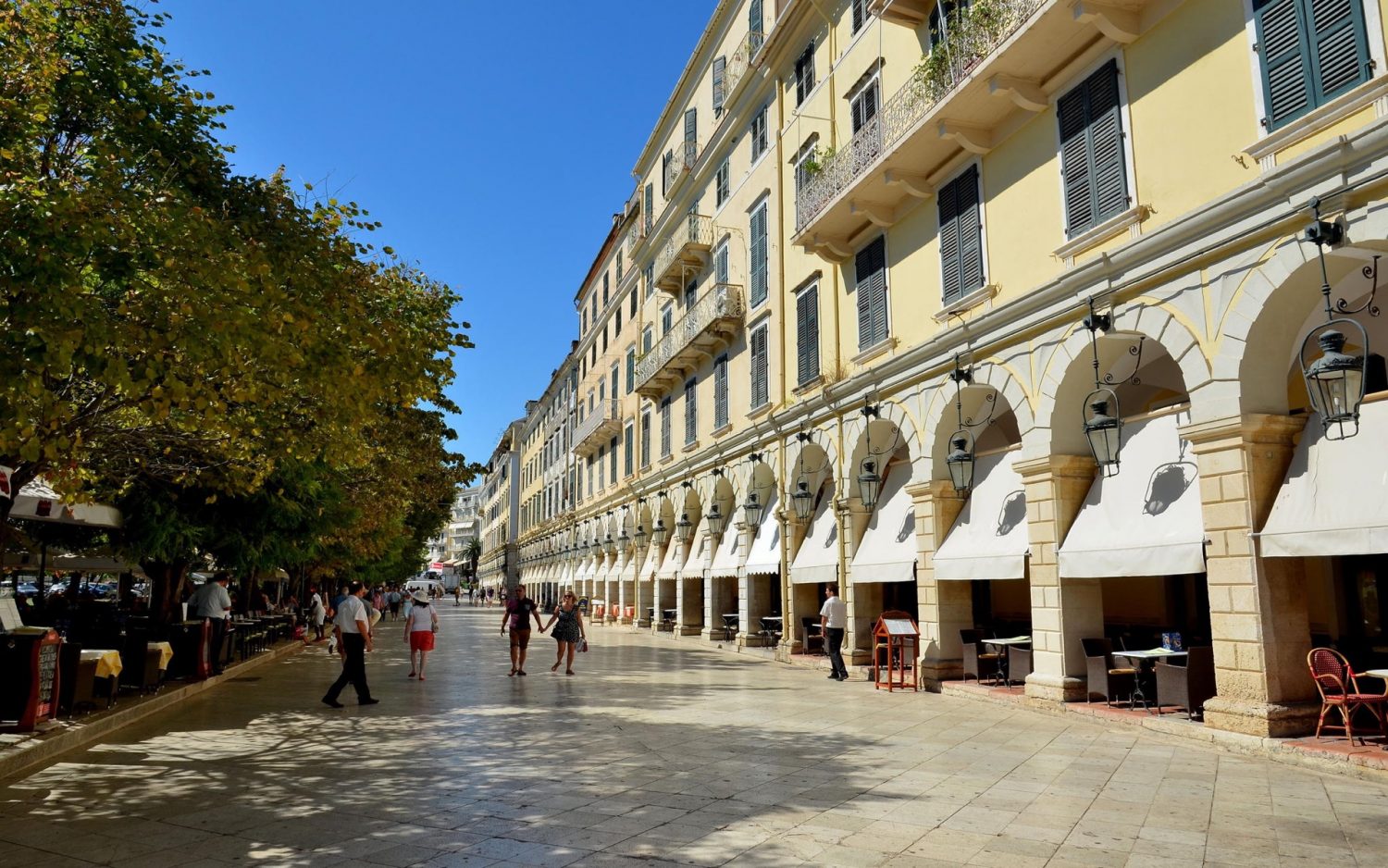 The Liston (Kerkyra)
Crete
The island of the supreme god of the whole ancient Greece and unlimited chances
The largest island in Greece could well become a separate country where you can find everything: mountains and beaches with soft golden sand, a lake, wineries, cheerful bars and pretty towns. Quiet family-friendly Chania, noisy and drunk Chersonissos, never sleeping Heraklion, picturesque Rethymno, Gouves full of entertainments … There is no sense to name them all. Going to Crete, you just need to decide on the goal. What kind of rest do you need: beach, romantic, gourmet, active, family or historical? Just one detail: Knossos Palace built by mysterious Minoans 4 thousand years ago has no equals in all of Hellas. In general, the supreme god of Olympus was too generous to Crete giving it everything that one can only dream about. The tour to the White Mountain, where Zeus the Thunderer was born, can be organized at any time of the day. The same as lunch smoothly turning into dinner. Cafes, restaurants and taverns strike with their food bacchanalia. But you can easily try various places: both small family taverns "for four tables" and such fine dining restaurants as La Bouillabaisse in the Minos Beach Art Hotel or The Blue Door Taverna (Blue Palace Hotel) in the elegant resort of Elounda. Cretan cuisine is recognized throughout the world as a cuisine of long-livers.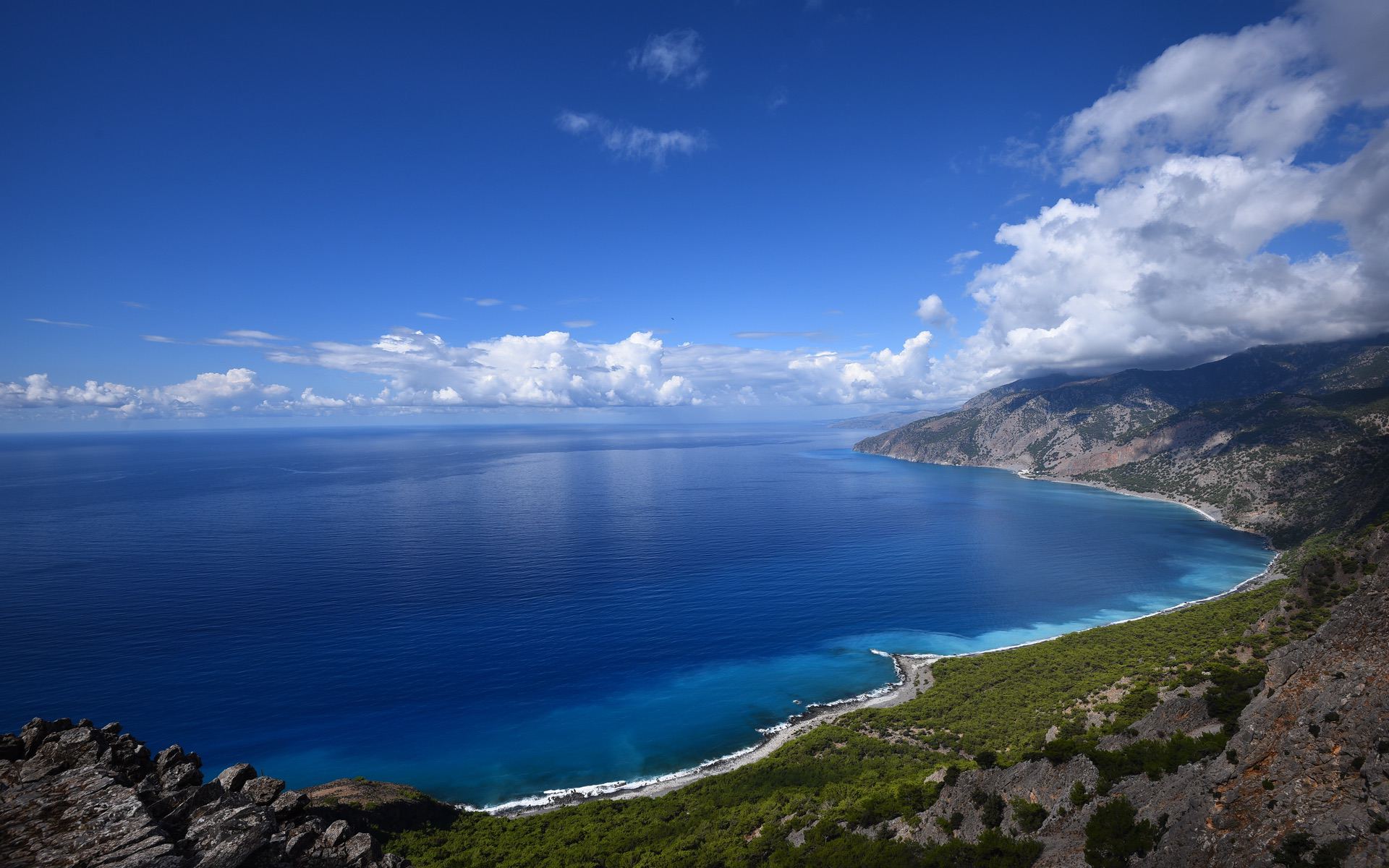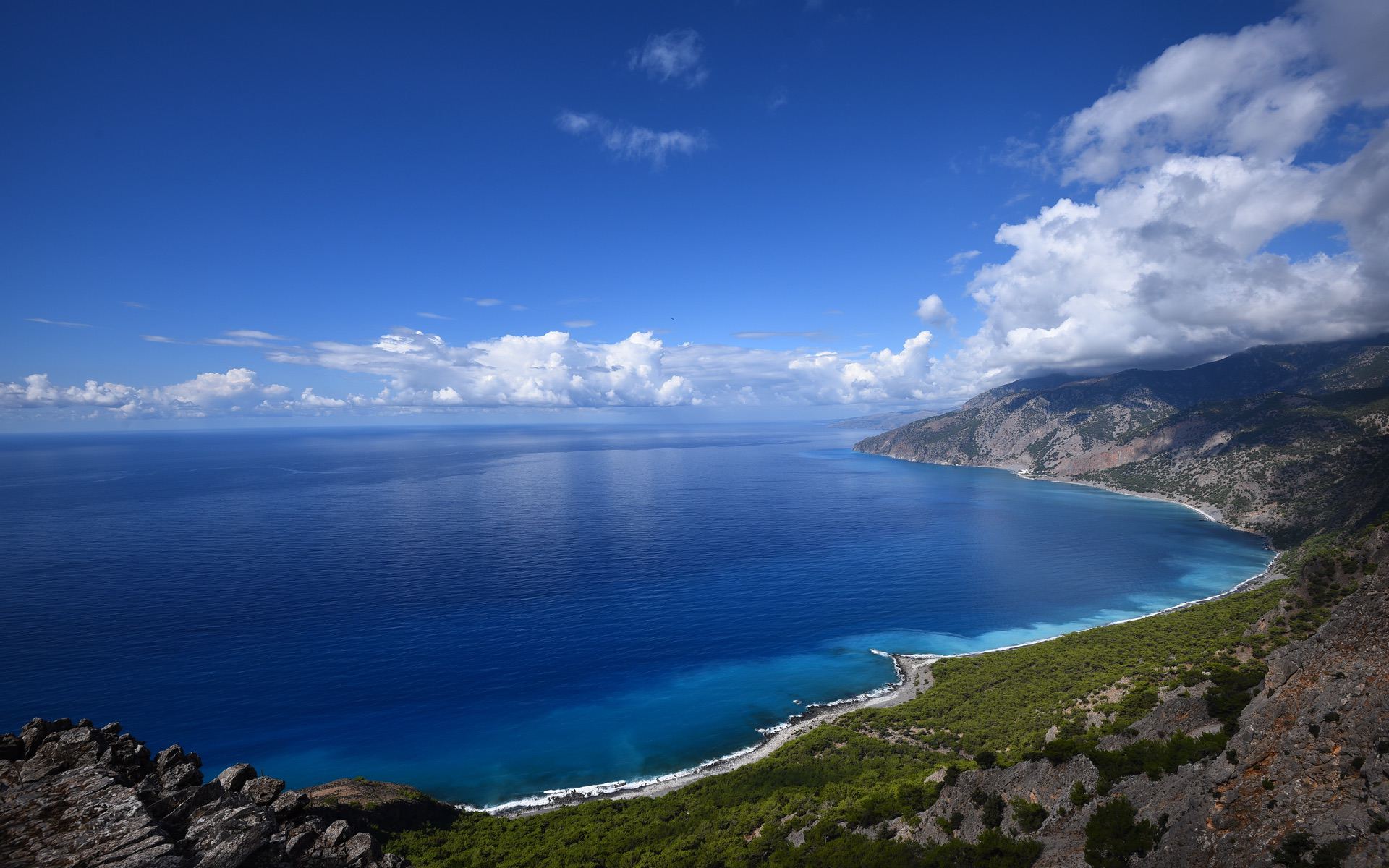 Crete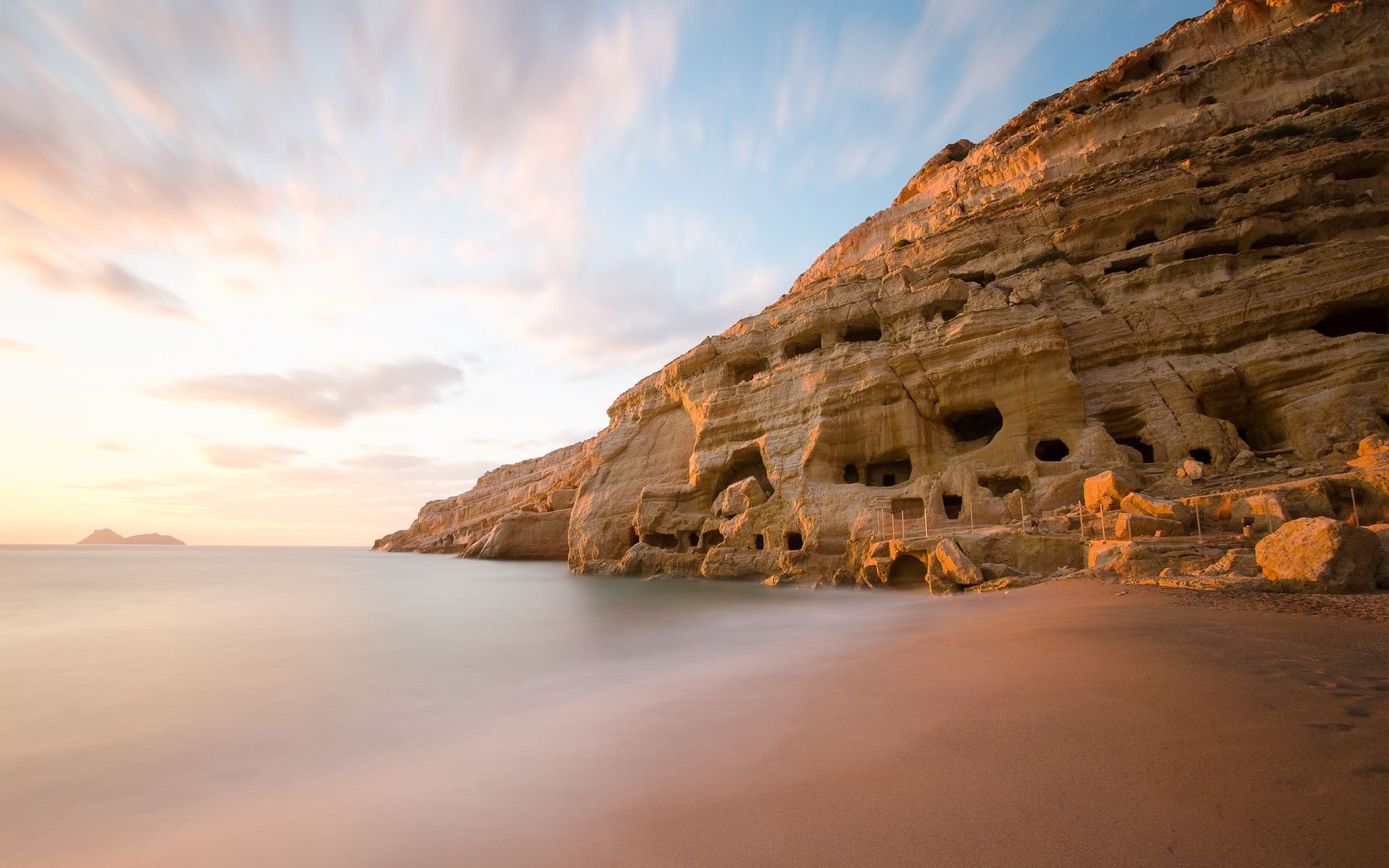 Crete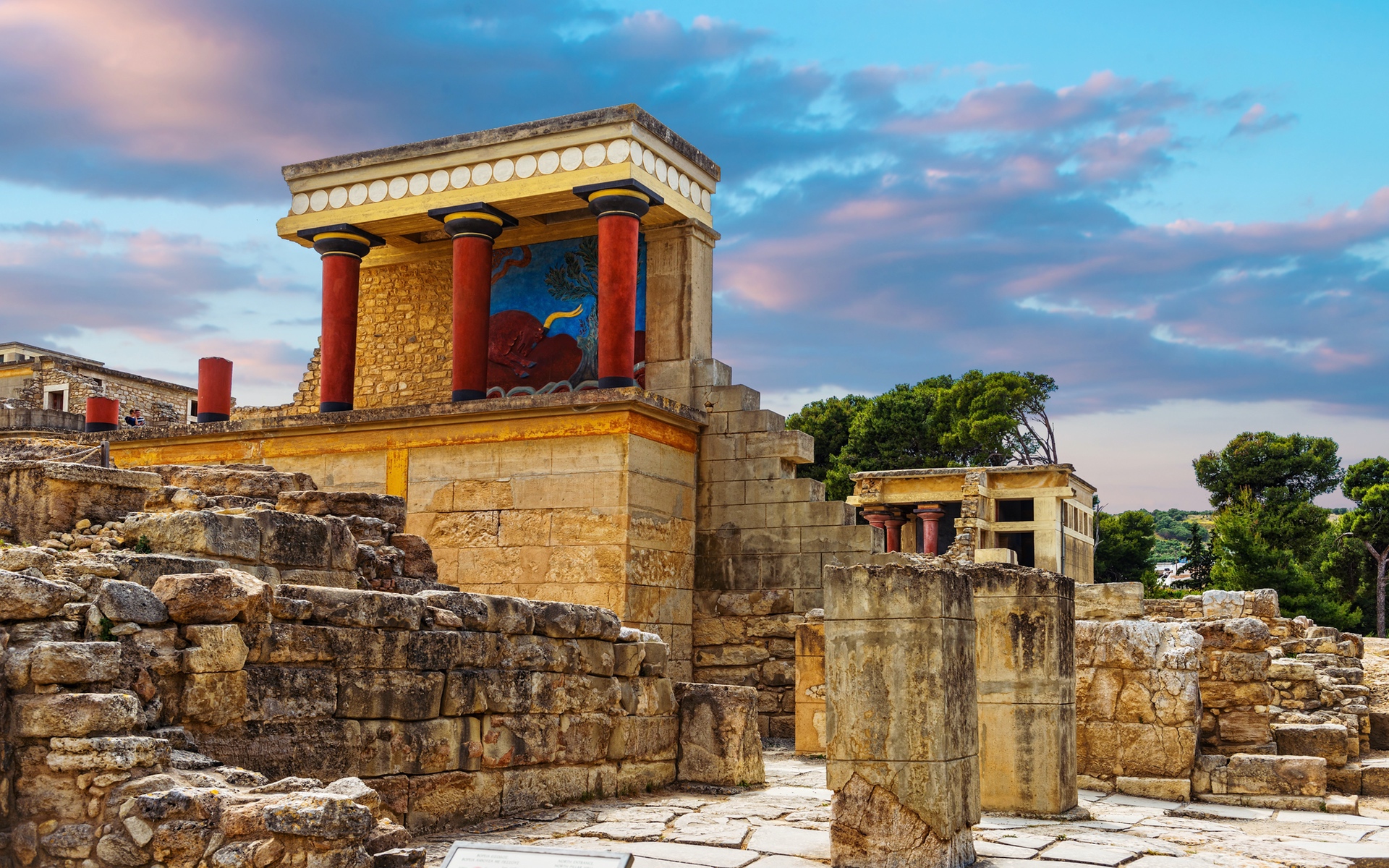 Knossos Palace (Crete)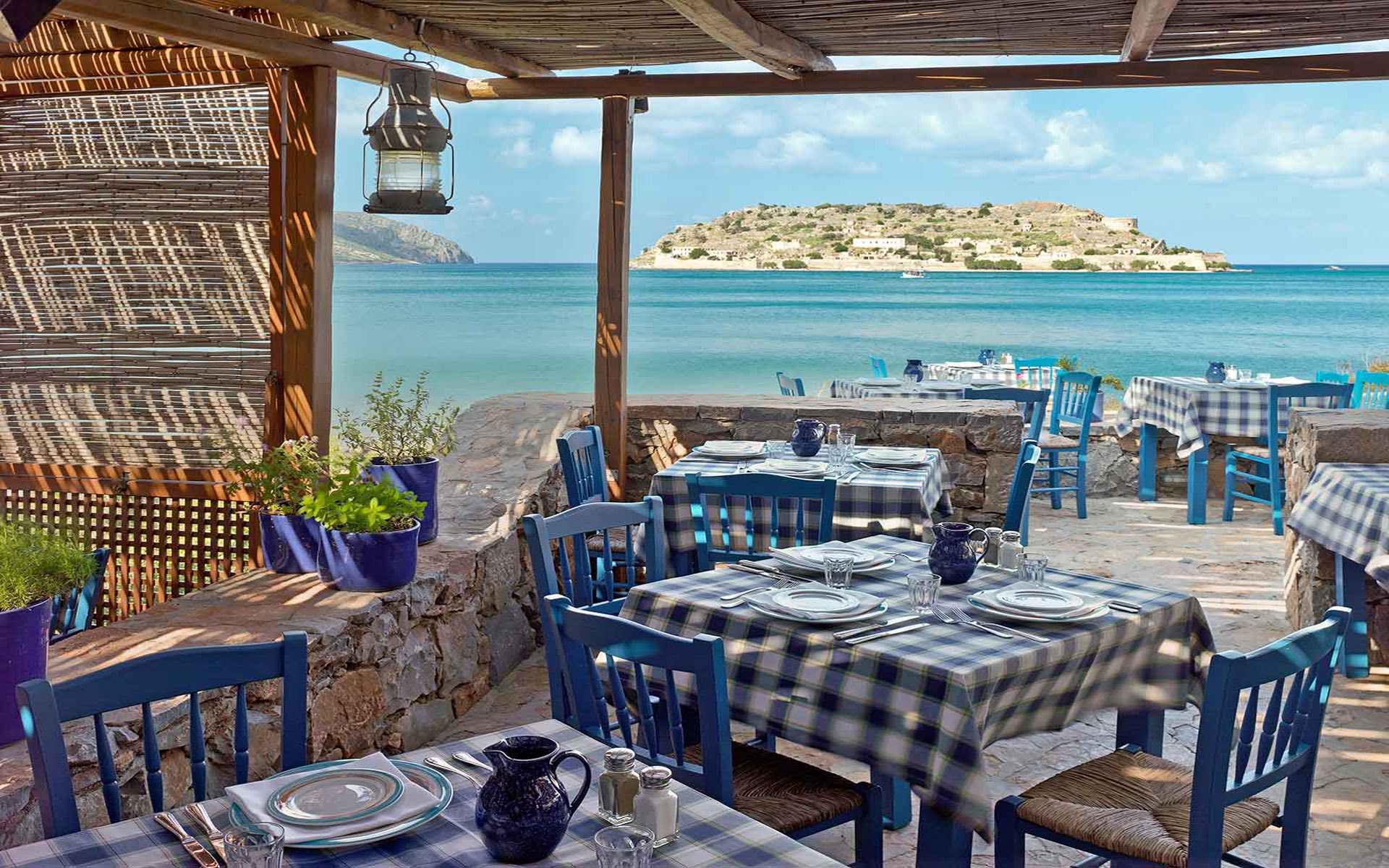 The Blue Door Taverna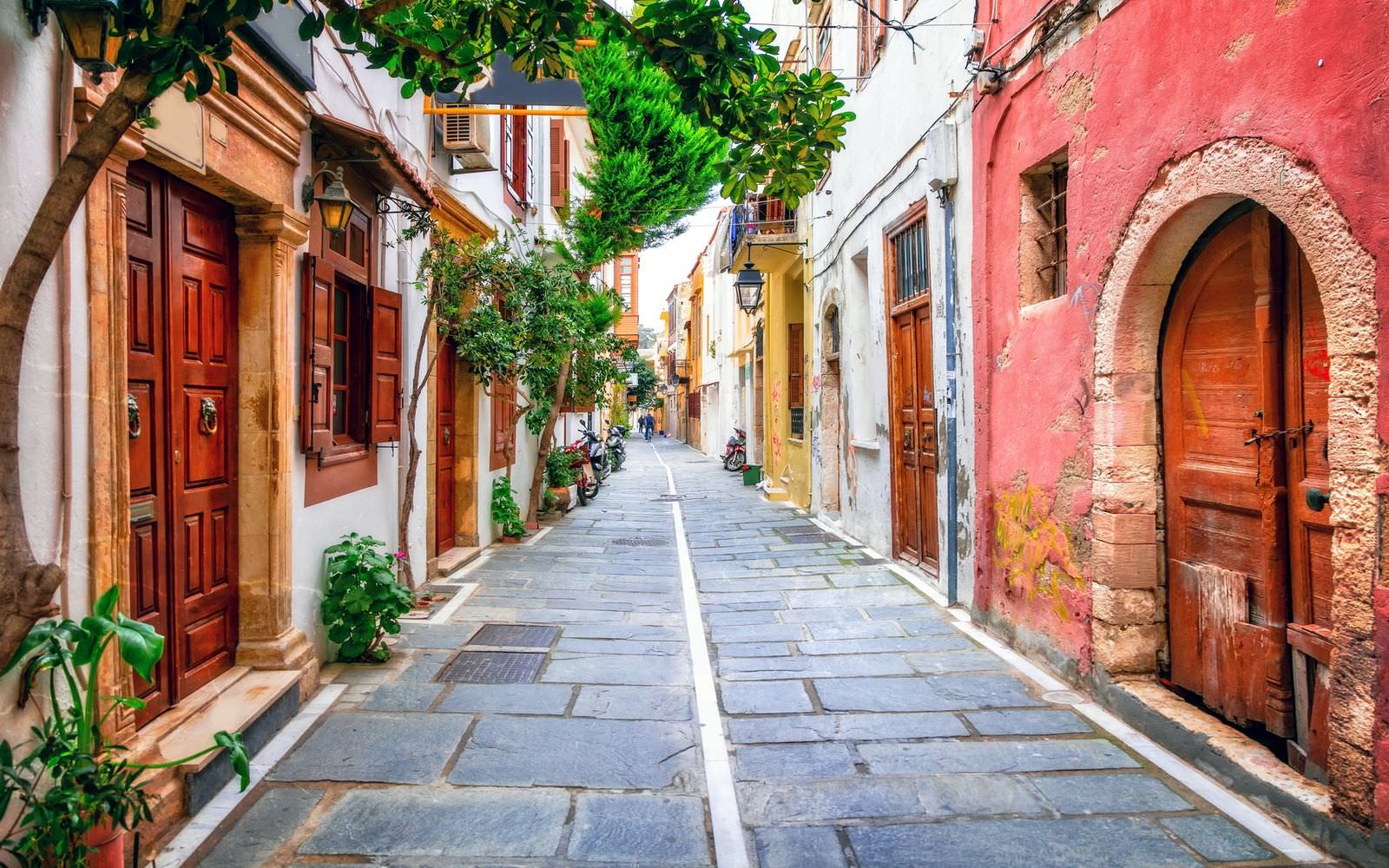 Rethymno old town
Zakynthos
The island of luxurious beach holidays and pristine nature.
The island of luxurious beach holidays and pristine nature. Many travelers come here yet again, planning long walks, dinners lasting until midnight and sunbathing on the best beaches. If to speak about beach holidays, Zakynthos should definitely be your must visit location. It is an ideal place for those who are looking for the sun, sand and some "activity". Scuba diving with huge Caretta caretta turtles, cycling, kayaks, and bungee jumping. The jumps from the cliff on Navagio Beach with a smugglers' shipwreck and the most azure water in all of Greece are especially spectacular. The second in beauty are Nikolaos and Alykanas Beaches with dozens of water activities. If you get tired of swimming and sunbathing, go into the inland of the island where picturesque mountain villages, untouched nature and unexplored bays can't wait for the one who will discover them. Where still there are ancient churches untouched by an art conservator's brush and fantasy. This explains why Homer called Zakynthos "Drowning in the Green" and Apollo and Artemis chose the island as the place of rest after work on Olympus. And we cannot argue with the choice of gods.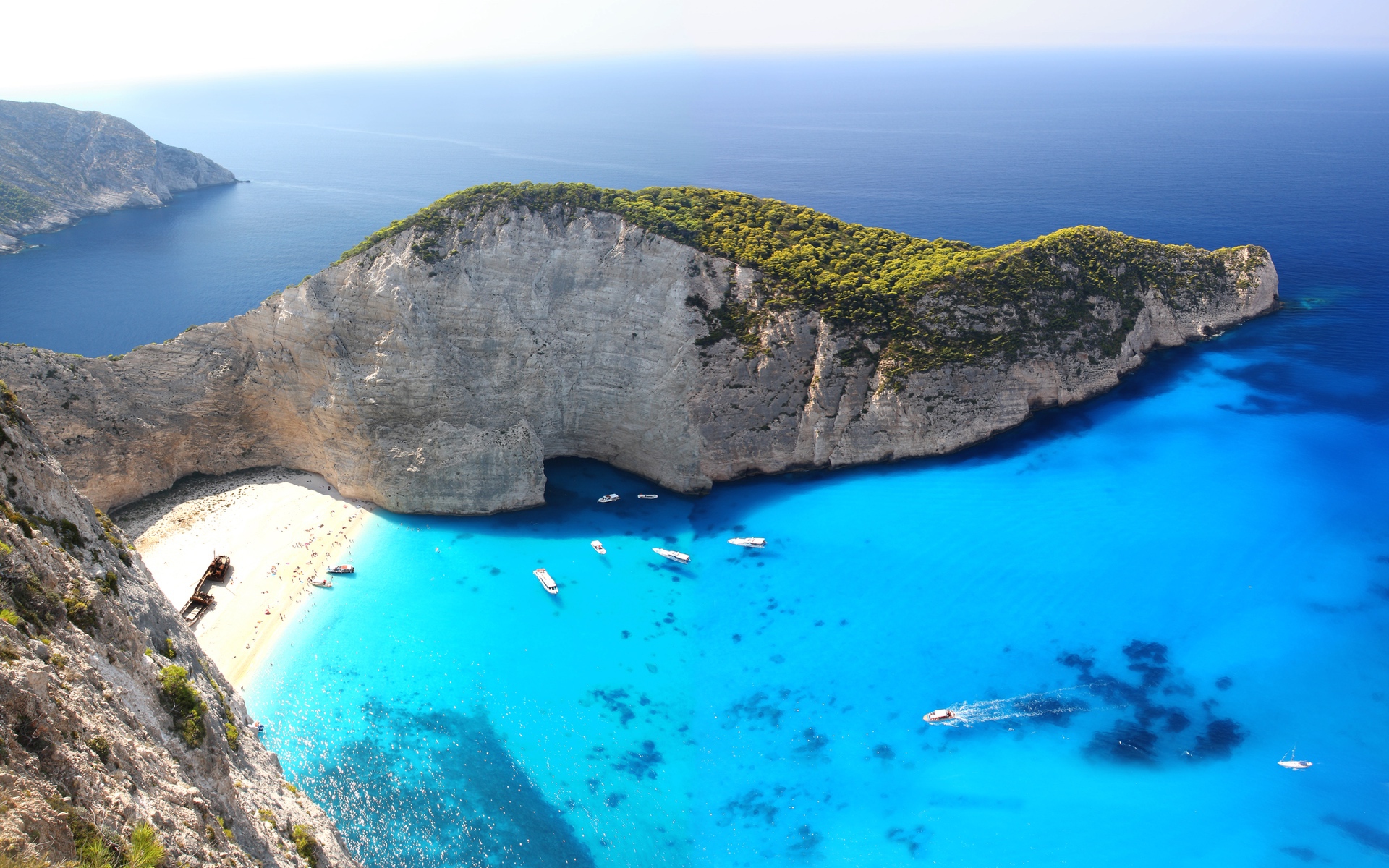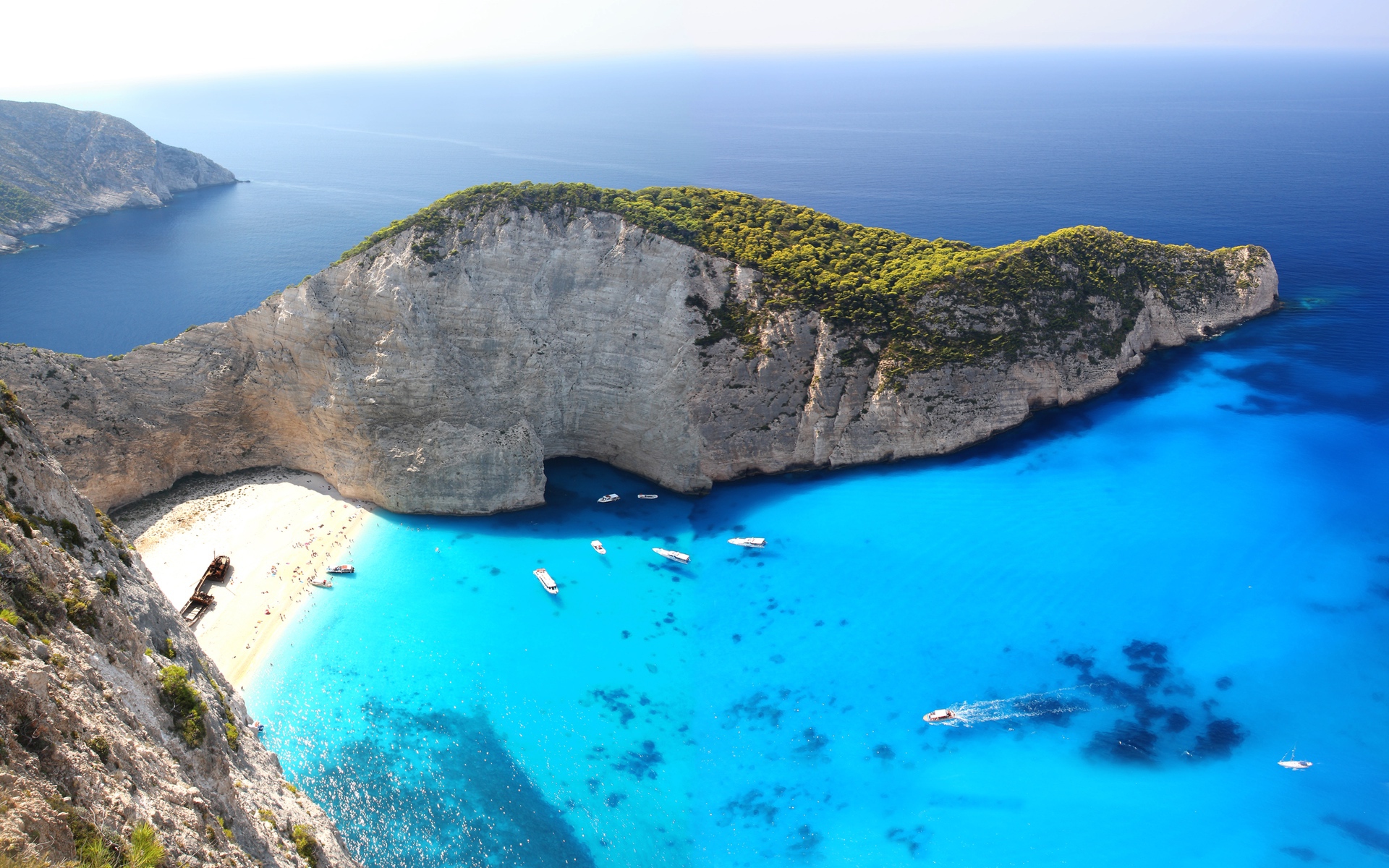 Navagio Beach (Zakynthos)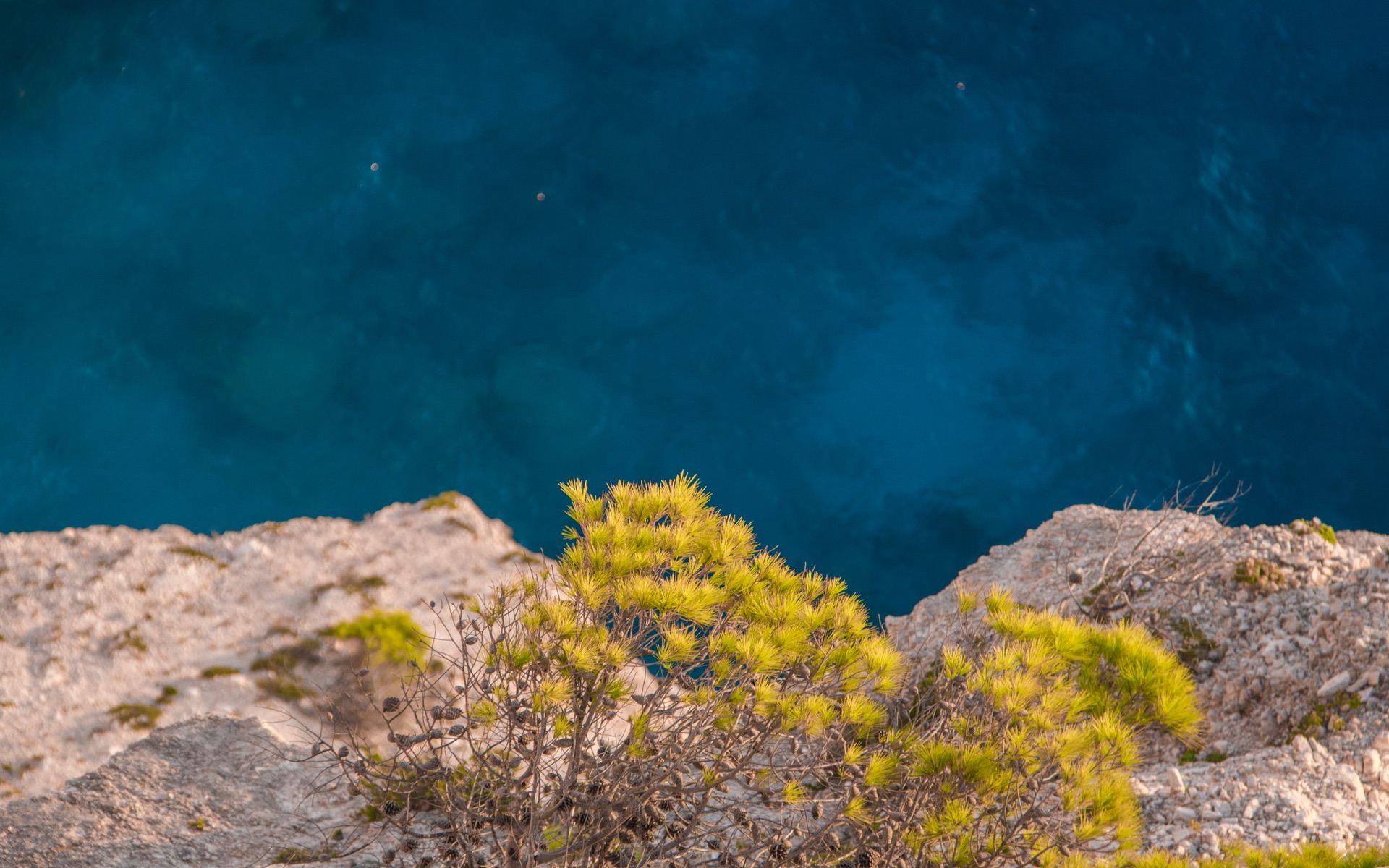 Zakynthos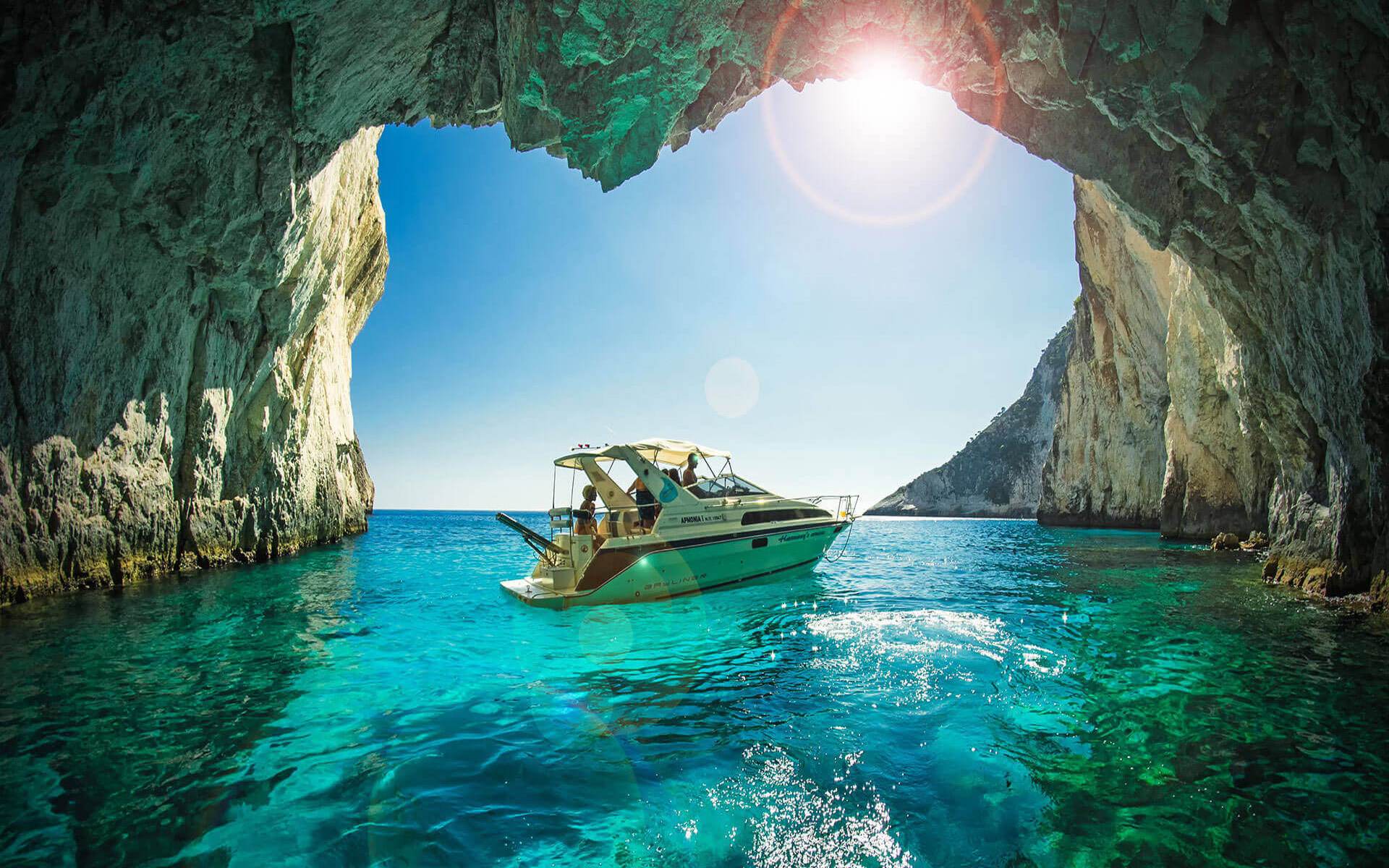 Zakynthos
Paros
The island of dreamers and history.
This island is often ignored by travelers. And this is a great mistake! Paros is an extremely romantic and calm place, which is only of benefit for those who are in love. The unhurried nature of island life, white houses, splendid gardens, and cozy cafes on the beaches seem to be specially created for declarations of love. Blue-domed churches, arches with vines running over them and cobbled streets call for walks. In the capital of the island, city of Parikia, one must definitely try local cuisine and have a candlelight dinner in Taverna Mira located at the very edge of the water. And to "take a bath" together on Kolymbithres Beach. There is reminiscence of Gaudi's works in the rocks of bizarre shapes that create natural baths, and the water in this unusual place is crystal-clear. There is another side of Paros too. An active one. If you have a weakness for windsurfing, go to Zerdakia Beach, and if you prefer kite surfing, hurry to Pounda. And how exciting it is to find the temple of Apollo, where the fortune telling Pythia lived, using only a GPS-navigator!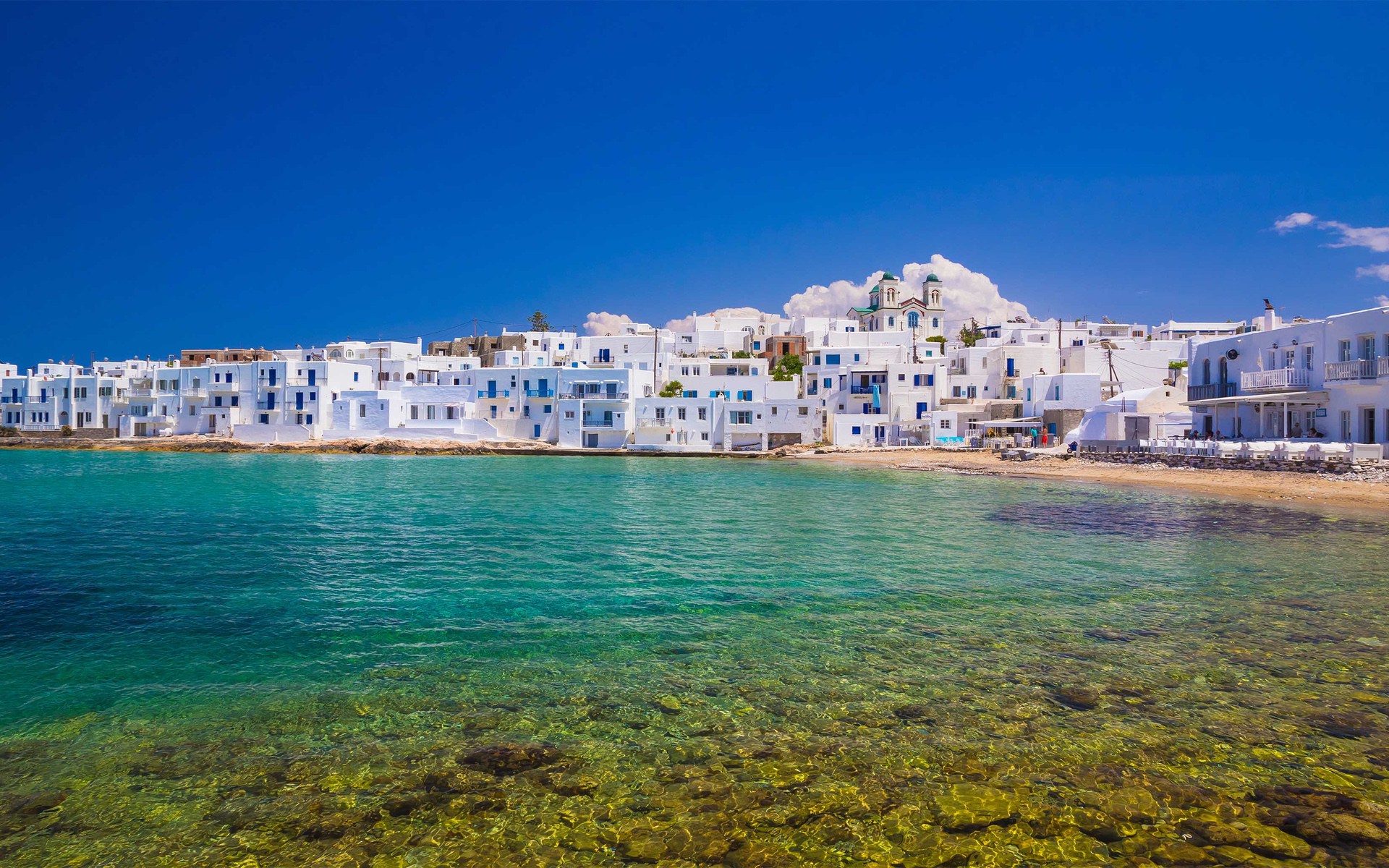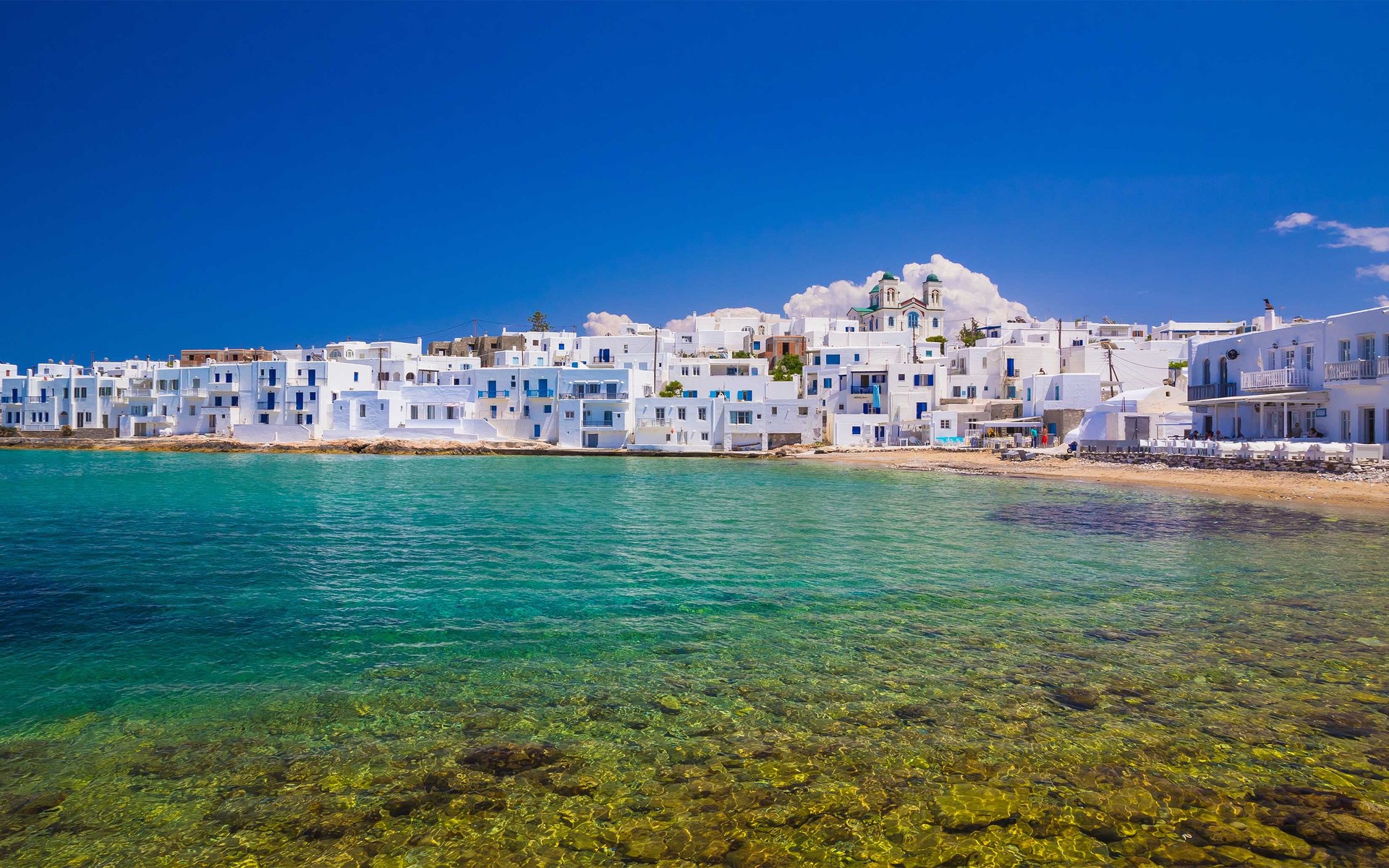 Paros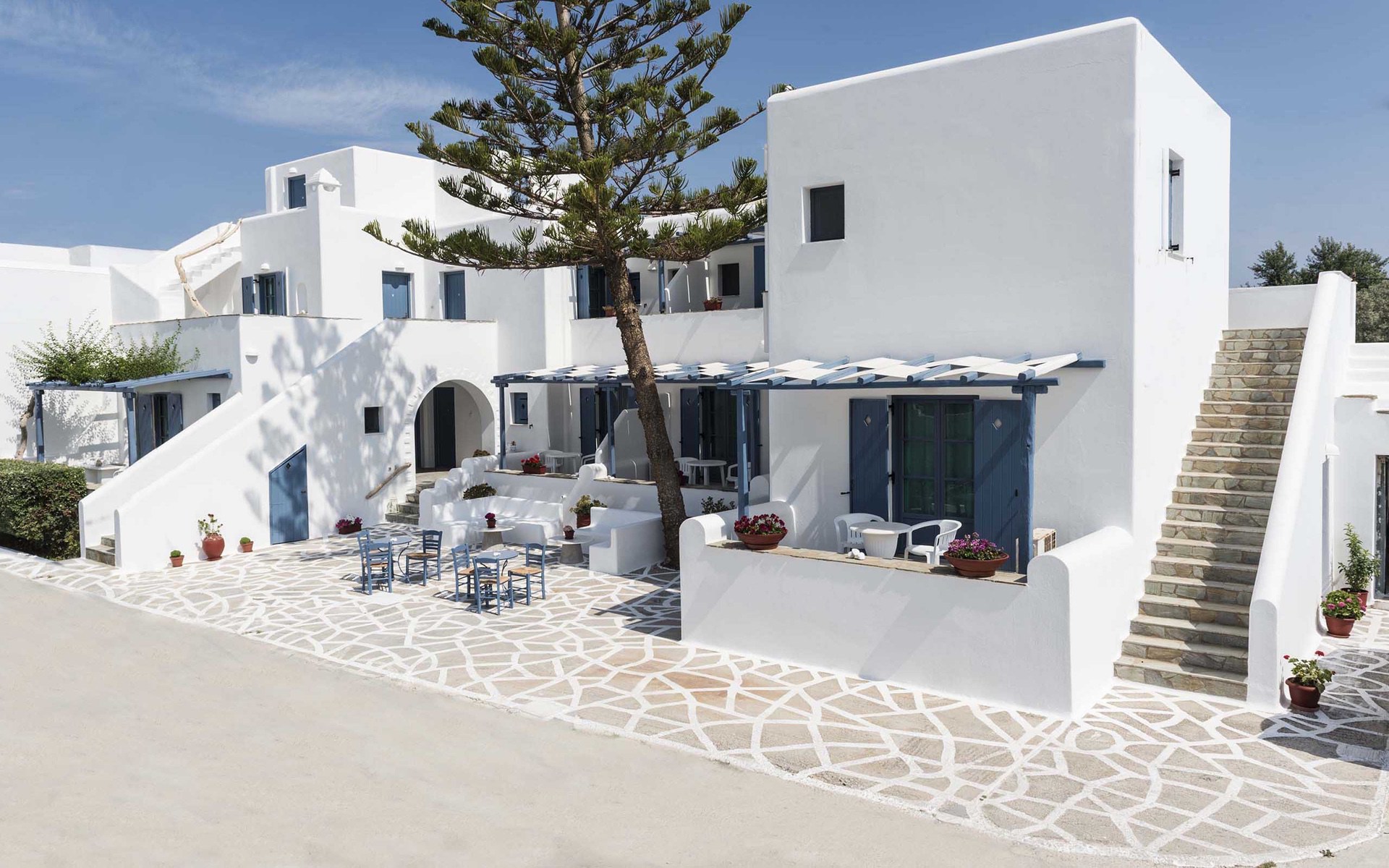 Paros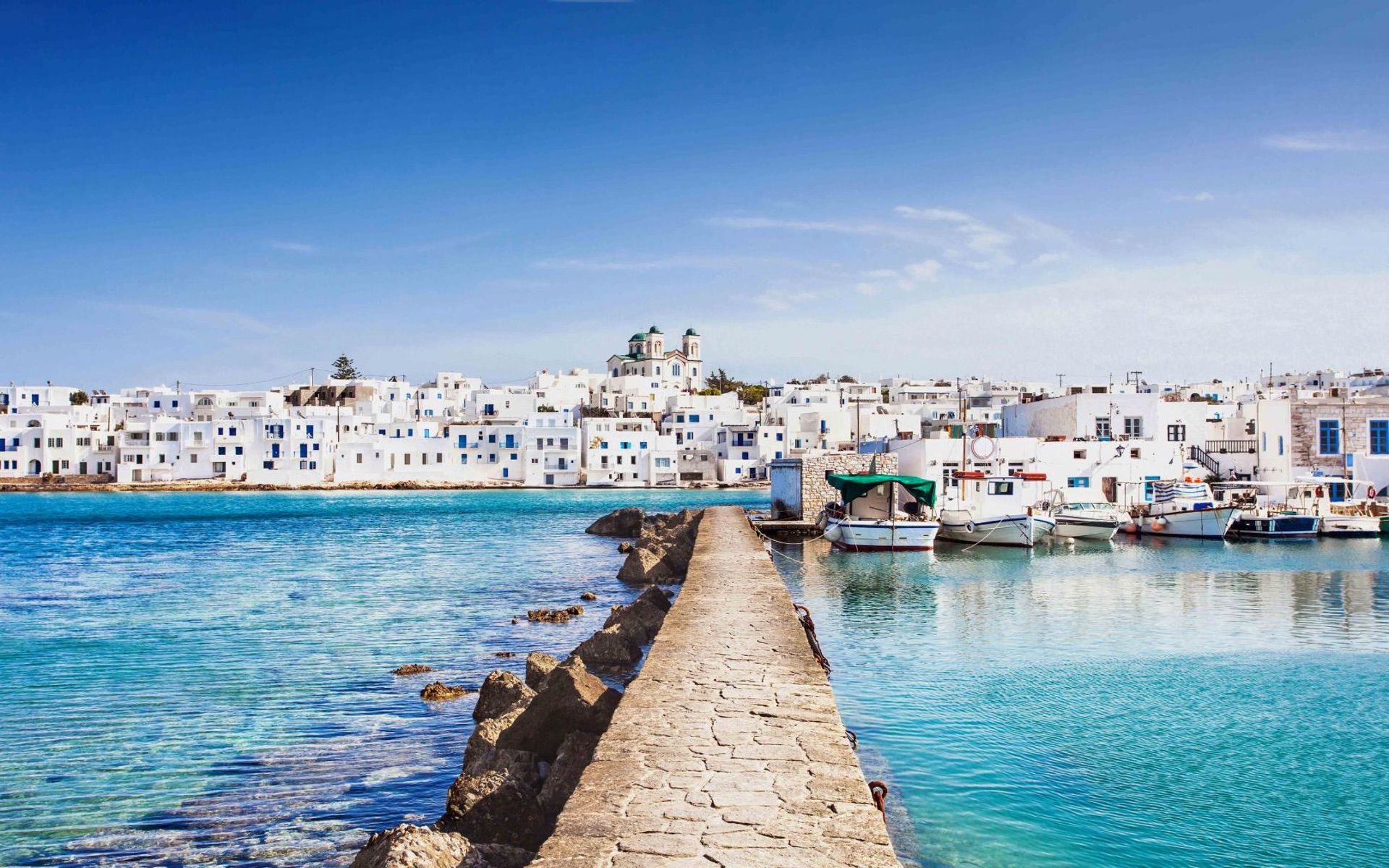 Paros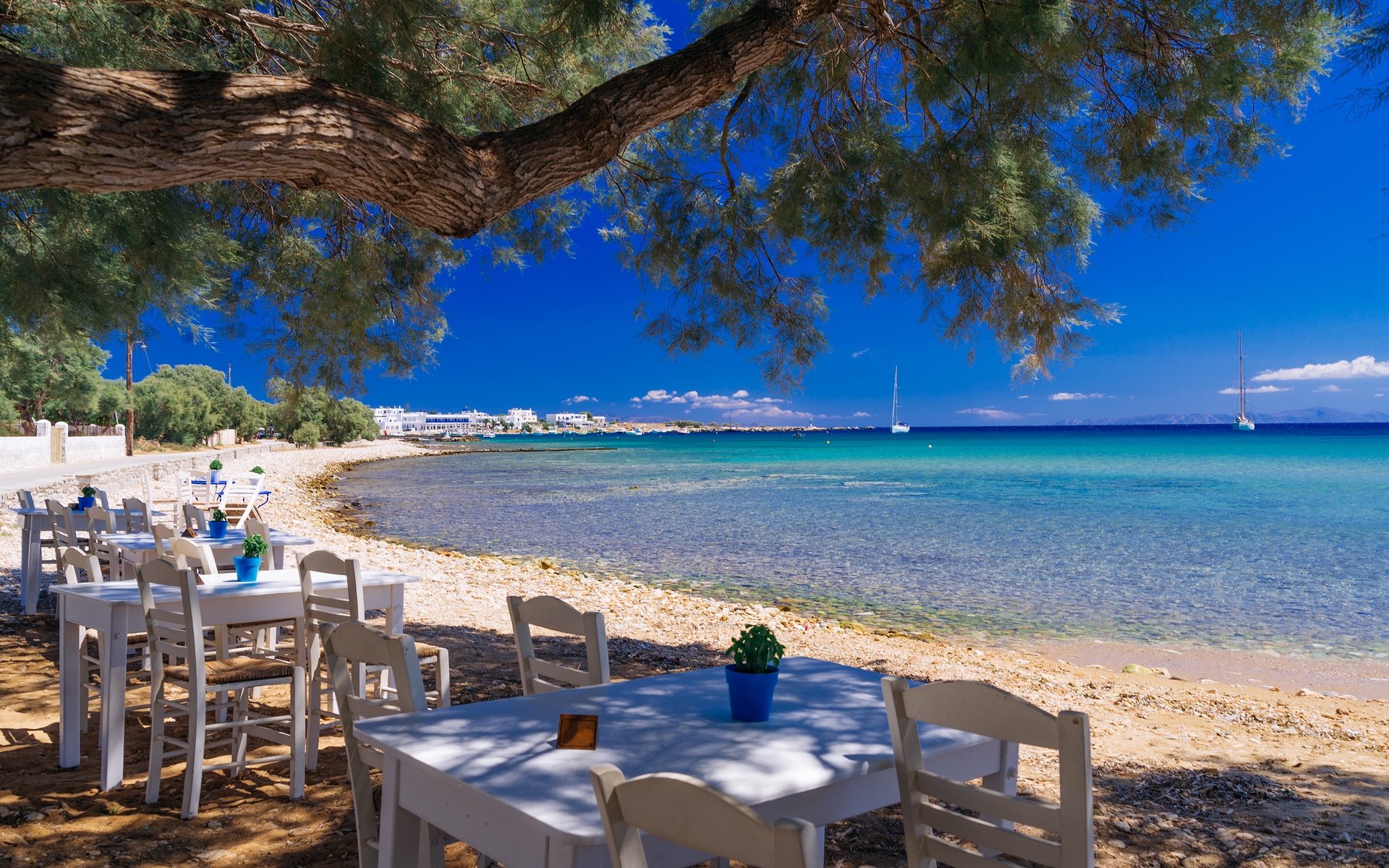 Zerdakia Beach, Taverna Mira