We conclude the third part of our guide to the best skiing places in Europe with a description of these three famous resorts. Here everyone will find a place for the winter holidays and skiing lovers to their liking. Read about the features of each of the resorts.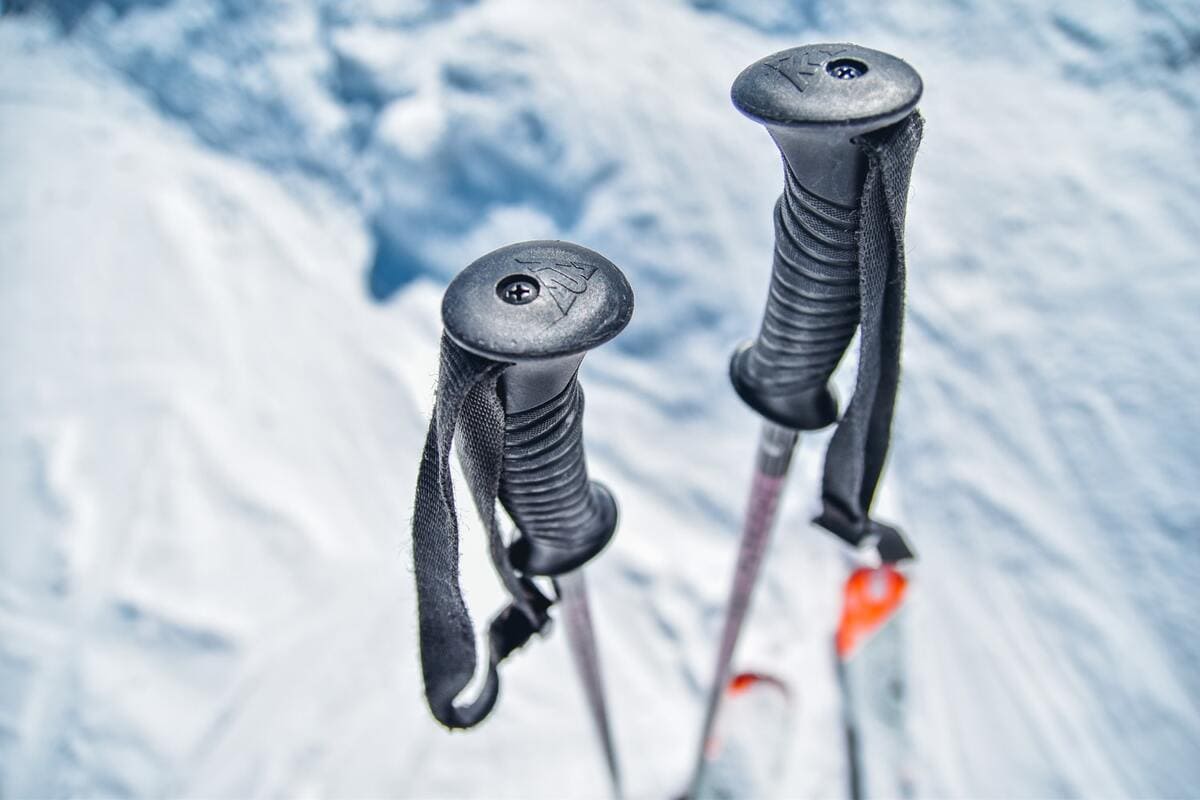 Which ski resort to choose?
Megève
Megève was conceived in the 1920s as a French alternative to Swiss Saint-Moritz. The French aristocracy liked the new place of winter holidays located just an hour drive from Geneva and very close to Chamonix. Soon after that neat cobbled streets and completely special, cozy houses, which were designed by the architect Henry Jacques Le Même, appeared here. Now, you can't surprise anyone with a chalet, but a hundred years ago this style was a new word in construction. So, having rented a chalet in Megèv(doesn't matter, old or modern one), you seem to touch a live history of mountain skiing.

Megève has lost little if any of its charisma since then and still has a network of 10 ski stations, over 110 lifts, and 200 pistes. By the way, the local ski areas are ideal for snowboarding, especially the snow parks in Mont Joux, Le Jaillet, and Combloux. The variety of pistes here is less than at other French resorts.  Those who are looking for extreme skiing and loud parties are likely to prefer Chamonix. So extreme is not what you can find here. Megève is located lower than its famous neighbors so snow here is not always guaranteed, and the lifts are not perfectly connected which will take some of your time to evaluate the skiing area.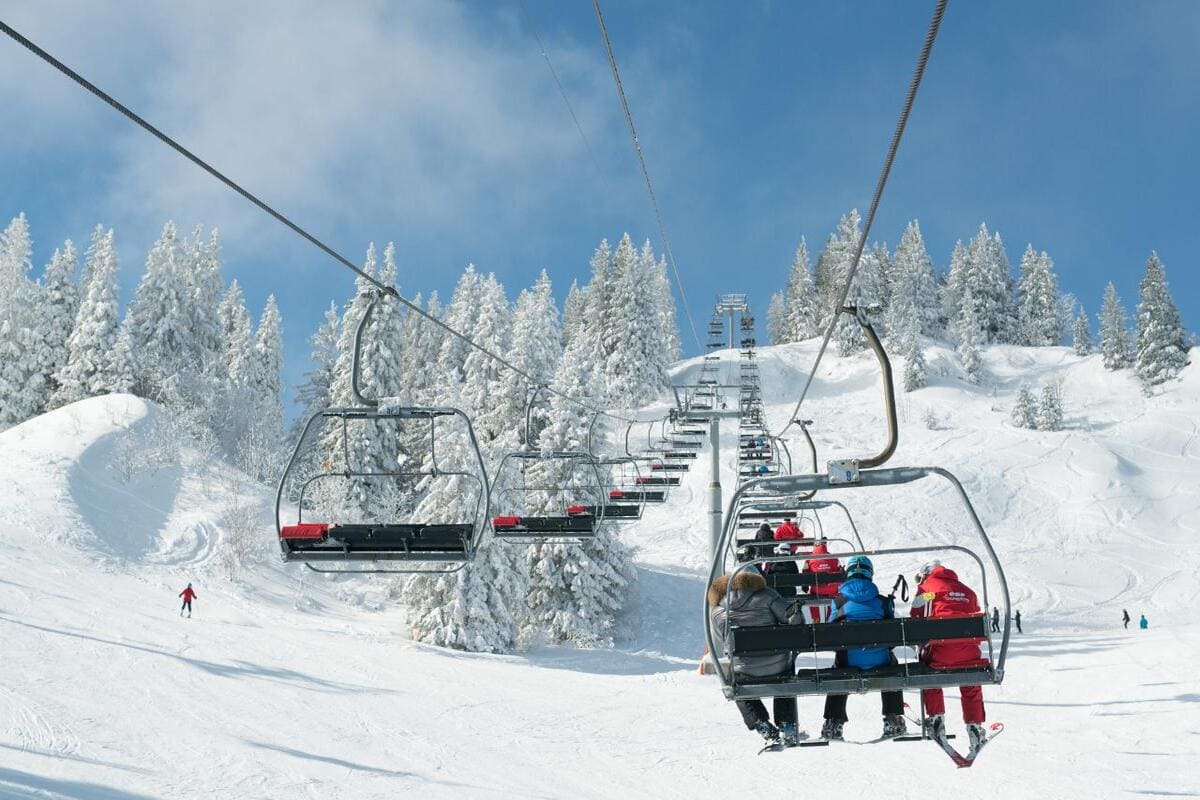 Megève
French alternative to Swiss Saint-Moritz
The aristocracy liked the new place
There are no queues to ski lifts, the slopes are not so crowded, and vacationers sometimes call the resort "charming, but old-fashioned". Perhaps the peak of its popularity was in the past, but the views of the highest peak in Europe, Mont Blanc, remain invariably beautiful. Moreover, the respectable Megève is a member of The Best of Alps community, and that says a lot.

Megève is just a paradise for families and respectable après ski. You will appreciate the old center with lots of shops, a casino, the famous Les Cinq Rues jazz club (one of the best in France!), art galleries, and the three Michelin-starred restaurants, Flocons de Sel, where they give cooking lessons in addition to the haute cuisine. Megève can be called the gastronomic capital of the French Alps. Just imagine: there are 90 restaurants in the resort, of which more than ten have Michelin stars. So gourmets will find the place to enjoy. The same as shopping and excursion lovers.  

Try a horse-drawn carriage tour around the historic center, which resembles a typical Savoy village. Be sure to visit the Saint Gervais Les Bains thermal park to swim in the warm mineral waters. 
There are no queues to the lifts, almost no people on the slopes, and the view of the highest peak of Europe, Mont Blanc, is always beautiful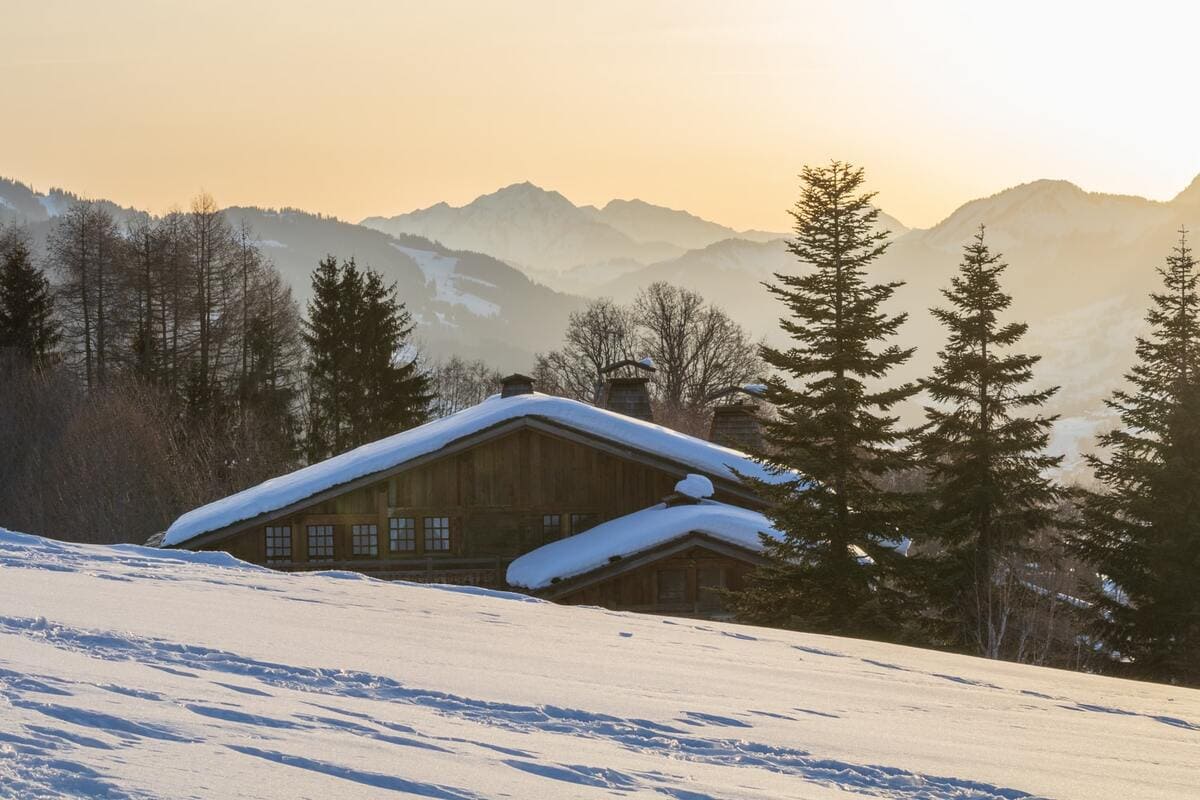 Here are no queues to the lifts
Beautiful view
Val d'Isère
Val d'Isère linked to neighboring Tignes resort form one of the most convenient skiing areas (Espace Killy) offering 290 km of pistes and 78 modern lifts, best in Europe. Snow cover of over 9 hectares is reliable throughout the long season so we fully agree with the skiers who call Val d'Isère the number one resort. The level of piste's difficulty here is somewhat understated. Average Val d'Isère pistes are closer to difficult level, and difficult – to very difficult. Super-advanced skiers will love the famous Olympic run Bellevarde, with a slope of more than 60 degrees, where they will be delivered by a new high-speed cable road just in a few minutes. The famous extreme run was descent was the idea of the world champion Bernhard Russi, and those who ride it (better after a short master class with a coach) will get a special diploma.

However, there are also easy areas for beginners which you can enjoy without fear. Fluffy snow and Oakley freestyle park make the resort attractive for snowboarders, and its good landscape attracts those who prefer cross-country skiing and long distances. The Grande Motte Glacier, almost four kilometers high, with highest pistes and a ski season lasting until June will fill extreme sportsmen with enthusiasm.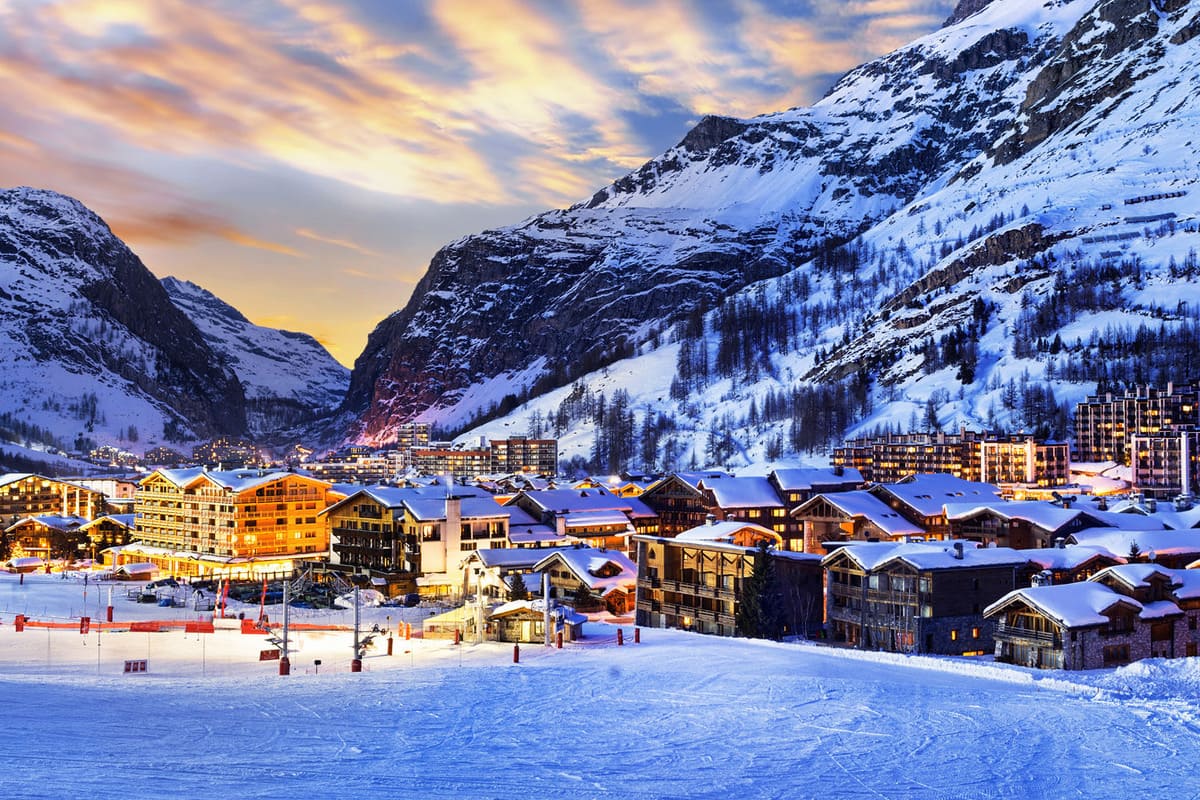 Val d'Isère
Excellent infrastructure
Cozy Chalets
Freeride
A good idea will be to have a family holiday in Val d'Isère as the resort is marked "family plus" as the best family resort in France. You will never think "what to do with the child?" after he or she gets into the children's kingdom with play areas, slides for skiing, and will communicate with peers at the Children Holiday Village club.

One can call Val d'Isère a "turnkey" ski resort where the winter sports lovers can find anything they need, including an open swimming pool with warm water. To luxuriate in hot water among the snowdrifts at minus seven is an incomparable pleasure. The resort's nightlife and après ski can satisfy all tastes: fun dance bars and a pathos restaurant like the double Michelin-starred L'Atelier d'Edmond, an ice rink and toboggan runs, a cinema and spas, paraglider and snowmobiles, boutiques, and art spaces for those who love beauty. That is why the resort is so popular among foreigners. But the French themselves complain about the small number of visitors from France. Recently, the city started a large-scale modernization, which will allow to connect car-free centers with the slopes and to build new hotels.

Drop into the reckless Folie Douce bar where happy international visitors dance on the tables in the open air. 
The level of pistes difficulty here is somewhat understated: Average Val d'Isère pistes are closer to difficult level and difficult – to very difficult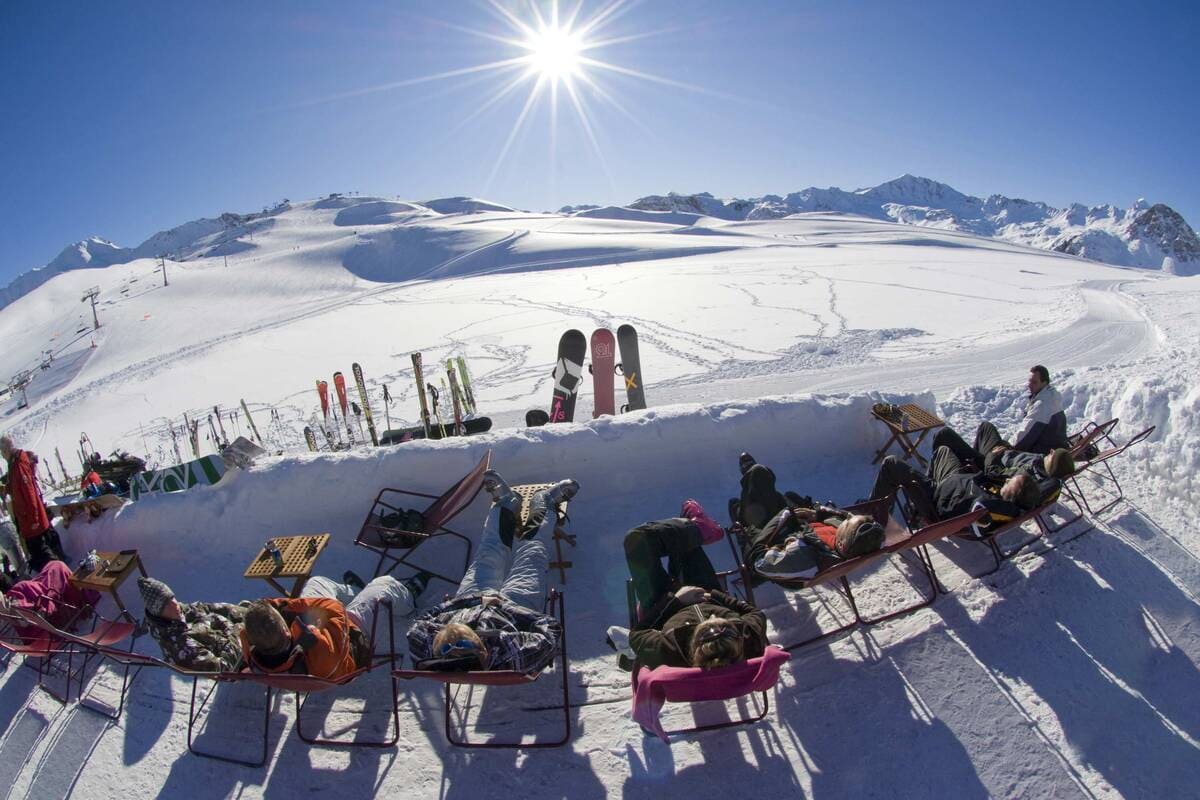 Here is everything you need
The best family resort in France
Lots of restaurants
Après ski
Val Thorens
Val Thorens is called the roof of the Three Valleys, although we would call it the youngest and highest resort. It is really the highest mountain resort in all of Europe more than 2,000 km high. And it is really something! They tell a curious story about its creation. In 1971, an engineer Pierre Schnebelen went on a gamble, considering that France lacked the highest mountain resort. He believed that if to attract the right investors, build the town competently, and launch the right PR, the project would be a success. At that time, 47 years ago, the idea seemed crazy, but the team of Pierre Schnebelen succeeded. And now we have: modern infrastructure, a unique location, and a good connection of lifts, pistes, and hotels. What is most important: here they tried to adhere to the rule "I get on the ski at home and go skiing," that is, the pistes started literally from the threshold of a hotel or chalet.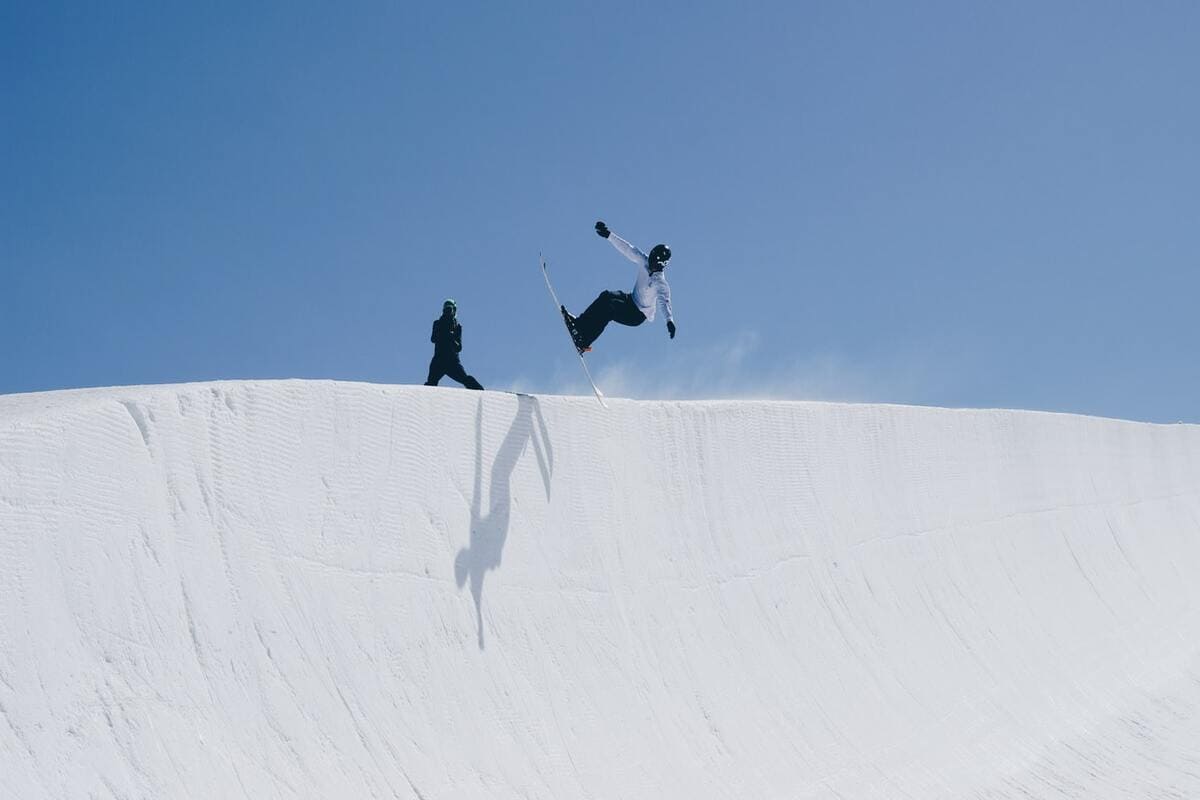 Snowboarding
600 kilometers of alpine slopes
600 kilometers of alpine slopes will be more attractive for advanced and very experienced vacationers. Given also the fact that 99% of the runs are above 2,000 meters, and most of them are medium and high in complexity. Although those who love cross-country skiing will find well-equipped runs as well. Snowboarders and those who love all sorts of acrobatic stunts will like a large snow park.  

Val Thorens, like his neighbor Val d'Isère, is also a family resort, with ski nurseries, schools and other winter activities that will allow adults to concentrate on their vacation activities. Apres-ski entertainments are as intense as in Courchevel but are much more affordable and moderately priced. We will not bother you with the familiar listings. The only thing we would like to note is first-class SPA centers, night clubs, and restaurants (more than 50 here). The restaurants here are rather different: from democratic, where you can eat without taking off your skis, to glamorous ones. 

Do not miss a chance to: enjoy the thrill of driving a car on ice.
Val Thorens is called the roof of the Three Valleys, although we would call it the youngest and highest resort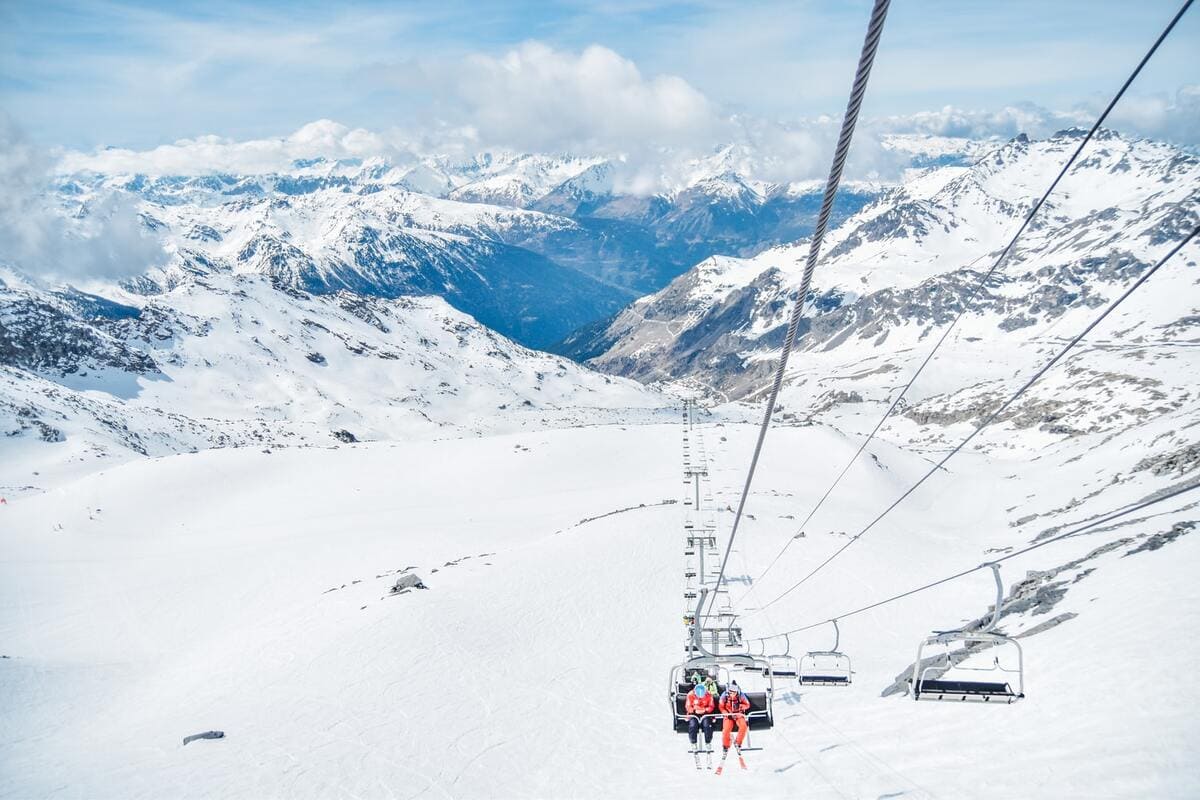 Val Thorens
Family resort