Continuing our MontAzure review (read the first part of the review here), we will tell you about the next, scheduled construction phase called MGallery Residences MontAzure Lakeside. Compared to Twinpalms Residences MontAzure described in the first part, these apartments are more affordable. But don't let the phrase "more affordable" mislead you as the MontAzure concept is generally designed as an exceptional product for a wealthy and demanding customers. But first things first.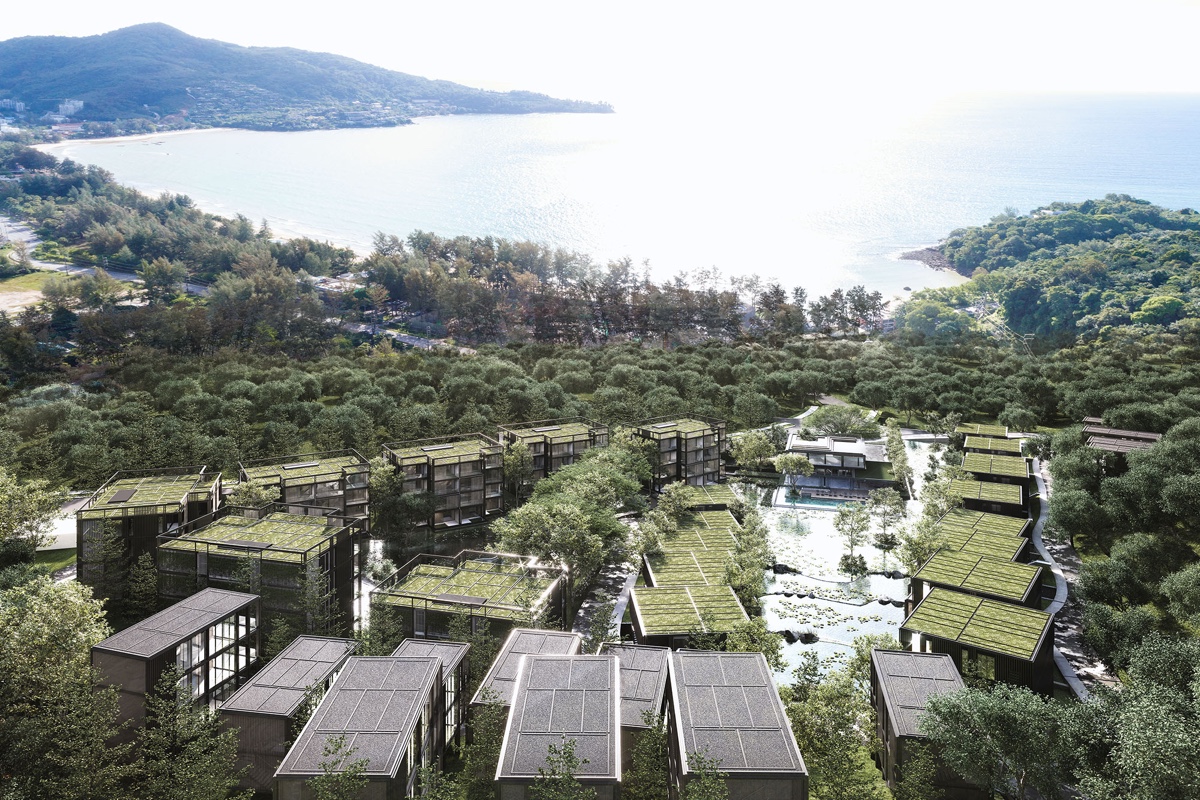 Visualization of MGallery Residences
MGallery Residences MontAzure Lakeside
MGallery Residences MontAzure Lakeside consists of 39 condominiums (2 to 5 floors), which will be built on 10 hectares and surrounded by greenery and decorative lakes. The construction is expected to be completed by Q4 of the year 2023. The project is notable for its low building density and blends seamlessly into the landscape. 16,000 square meters are allocated for lakes alone.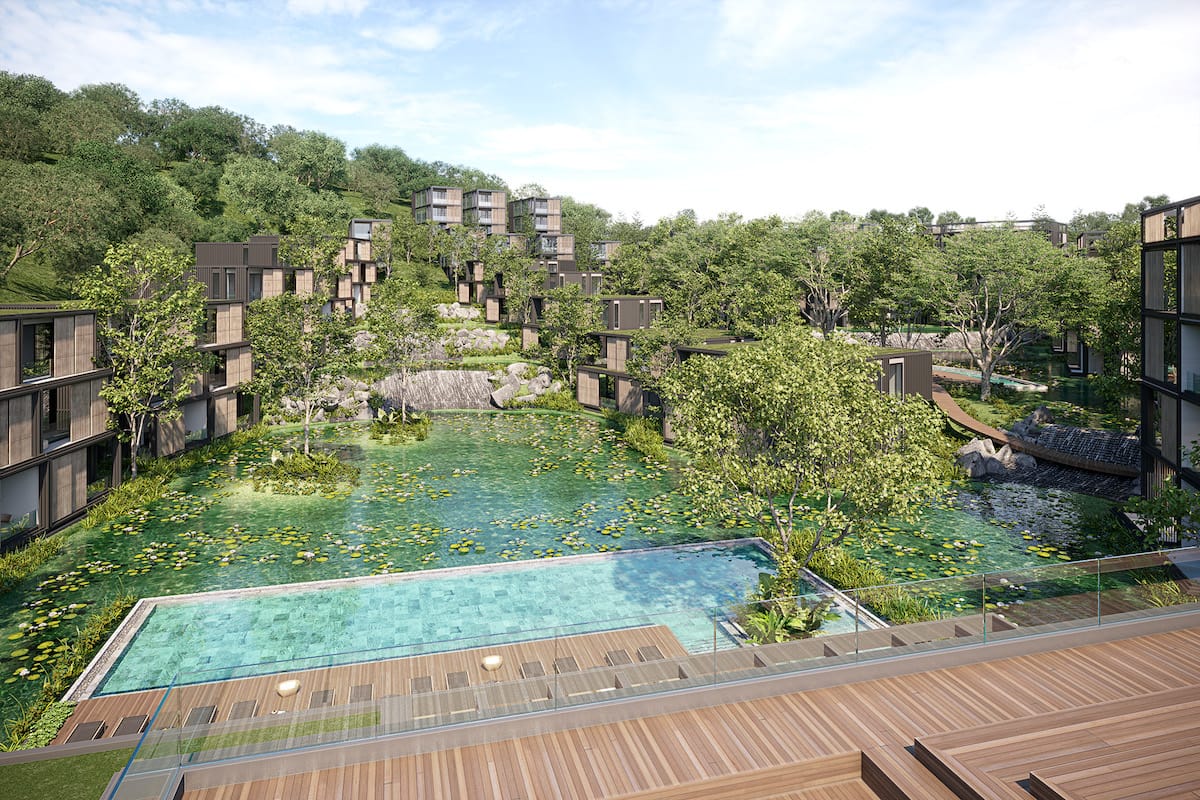 Visualization of MGallery Residences
Layout of MGallery Residences
In addition, MGallery guests will have the following amenities:
• Two swimming pools, including a children's one;
• Poolside bar;
• Clubhouse: with a restaurant on the ground level and a gym and a yoga studio on the first one;
• Park with trekking paths and recreation pavilions;
• Guarded territory, round-the-clock patrol, video surveillance system;
• Free transfer to the main locations of MontAzure (beach clubs, shops, restaurants);
• Privileges: MontAzure membership card and Platinum membership in Le Club AccorHotels.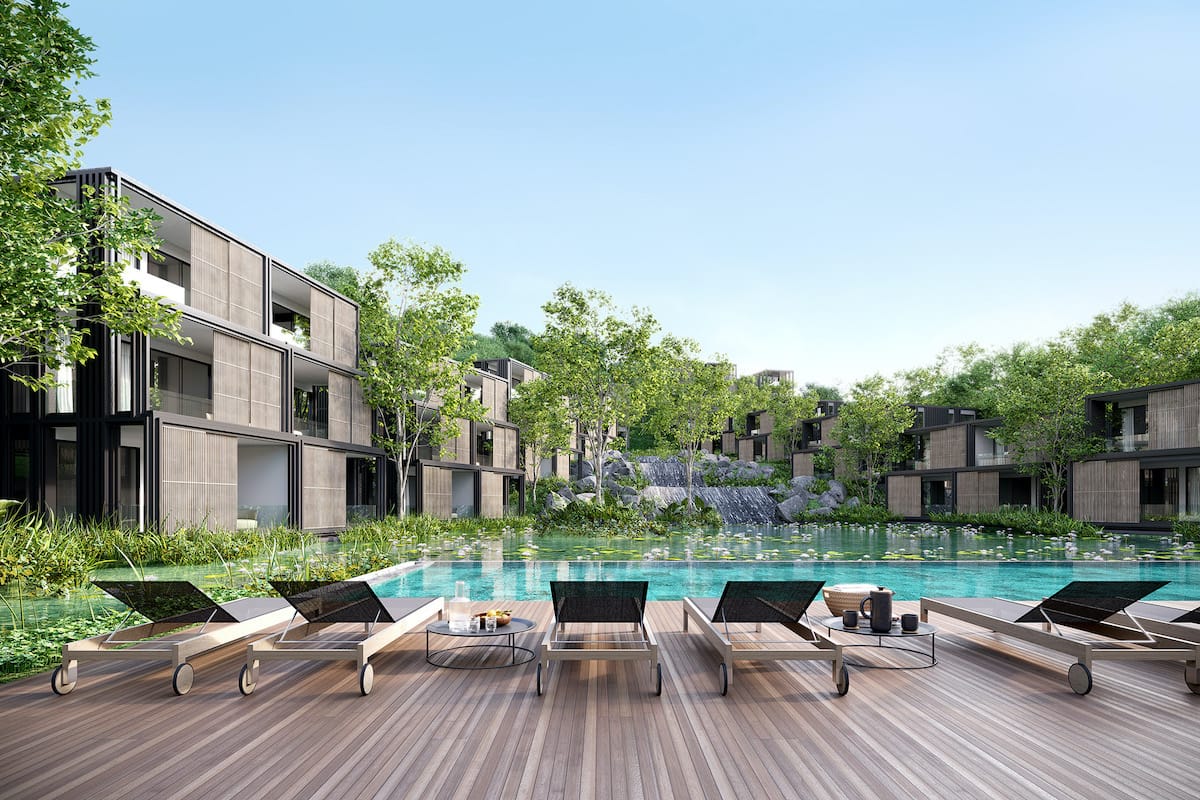 Visualization of MGallery Residences
Visualization of Clubhouse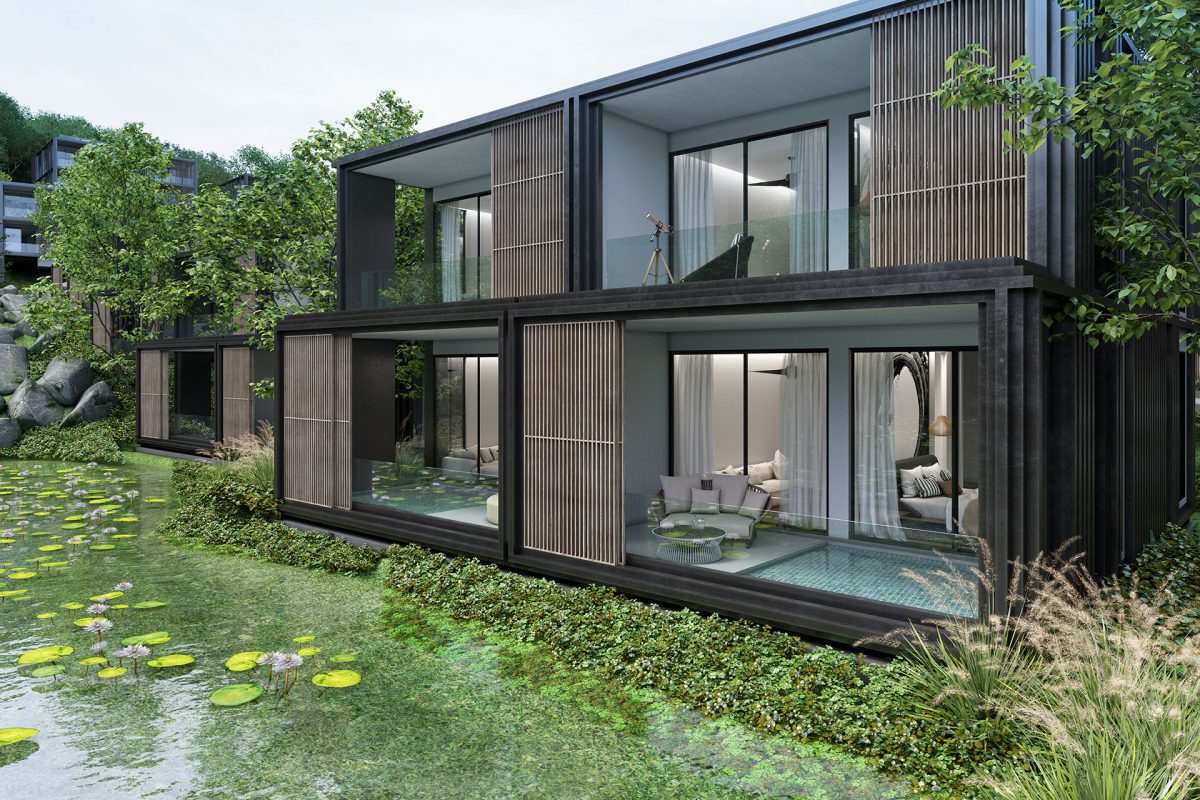 Buildings will look like this
Be sure that everything will be at the highest level and in style. No wonder MGallery won the Property Guru Thailand 2019 award in three nominations: Best Hotel Residence, Best Architectural Design of a Condominium, Best Landscape Design of a Condominium, and was also nominated for the title of the Best Condominium in Phuket.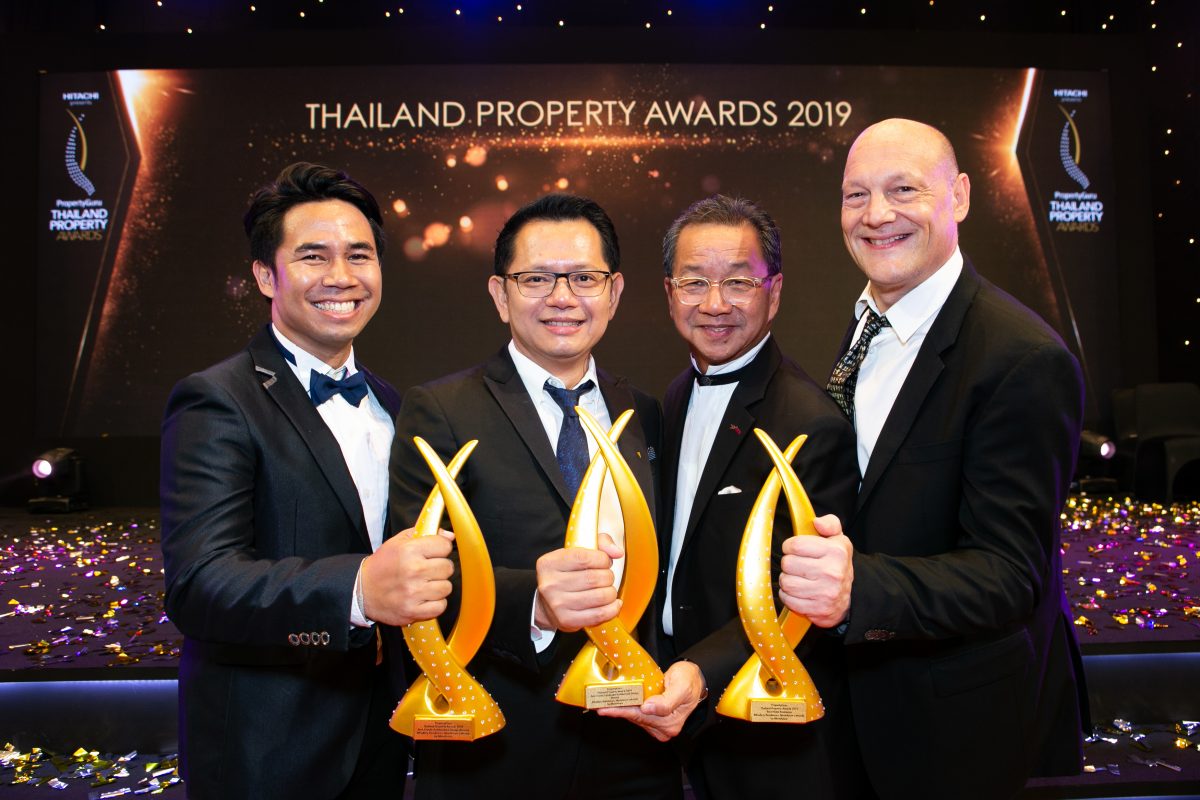 Deserved Victory
Who is managing?
For those who don't know yet, MGallery is a collection of upscale hotels around the world. Hotels managed by MGallery Collection include: Molitor Paris, INK Hotel Amsterdam, Queens Hotel Cheltenham in England, Santa Teresa Hotel Rio de Janeiro, Lindrum Melbourne in Australia, Muse Bangkok Langsuan in Thailand, and Hotel des Arts Saigon in Vietnam.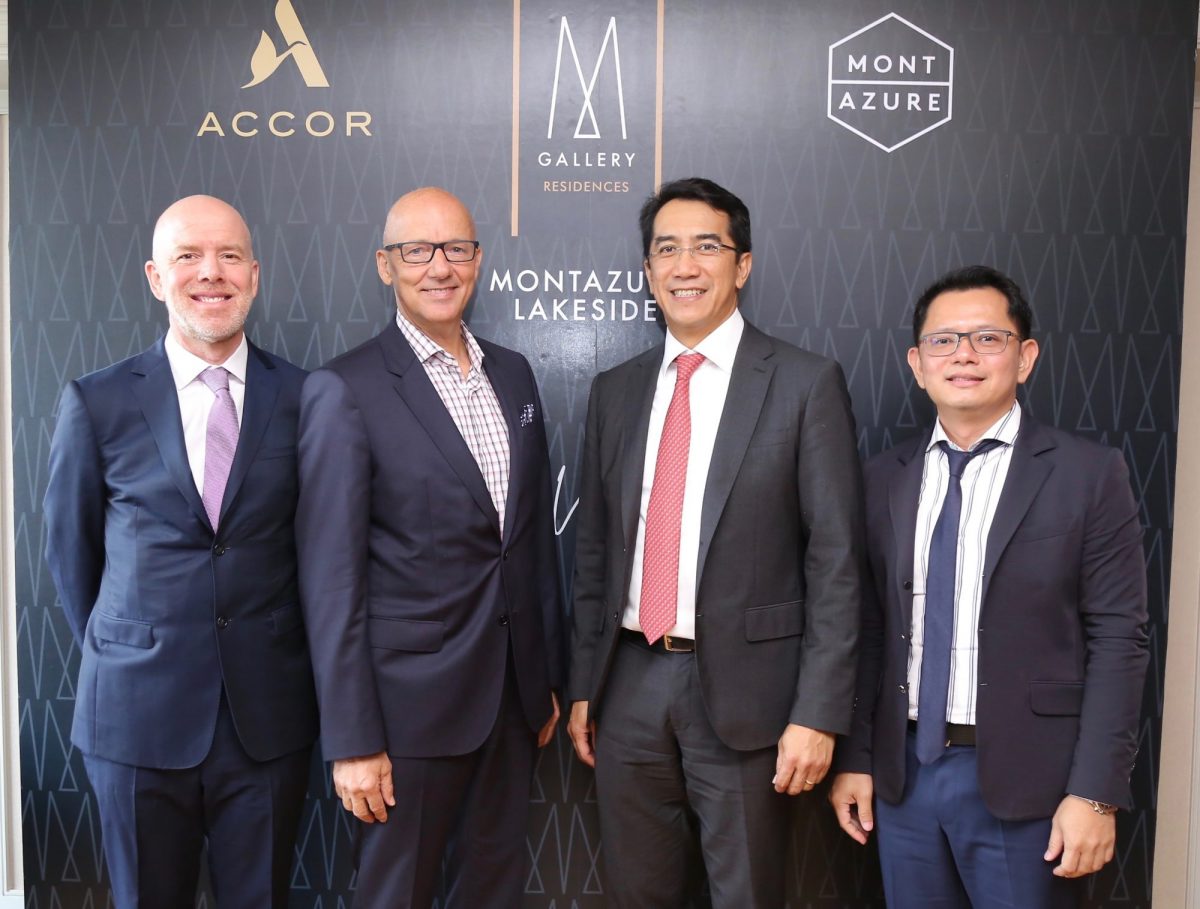 The MGallery brand itself is a luxury division of the international Accor Hotels chain. It is an industry giant and a world leader in hotels and branded residences. The Accor family includes hotels, villas, apartments and chalets managed by leading premium and luxury brands, including world-known hotels such as Raffles, Fairmont, Sofitel, and Banyan Tree. In other words, your apartments will be managed not by self-taught amateurs, but by real experts.
More about units
The project provides for 236 units of two types in total:
• Studio (47 to 54 sq.m.);
• One-bedroom apartments (56 to 70 sq.m.).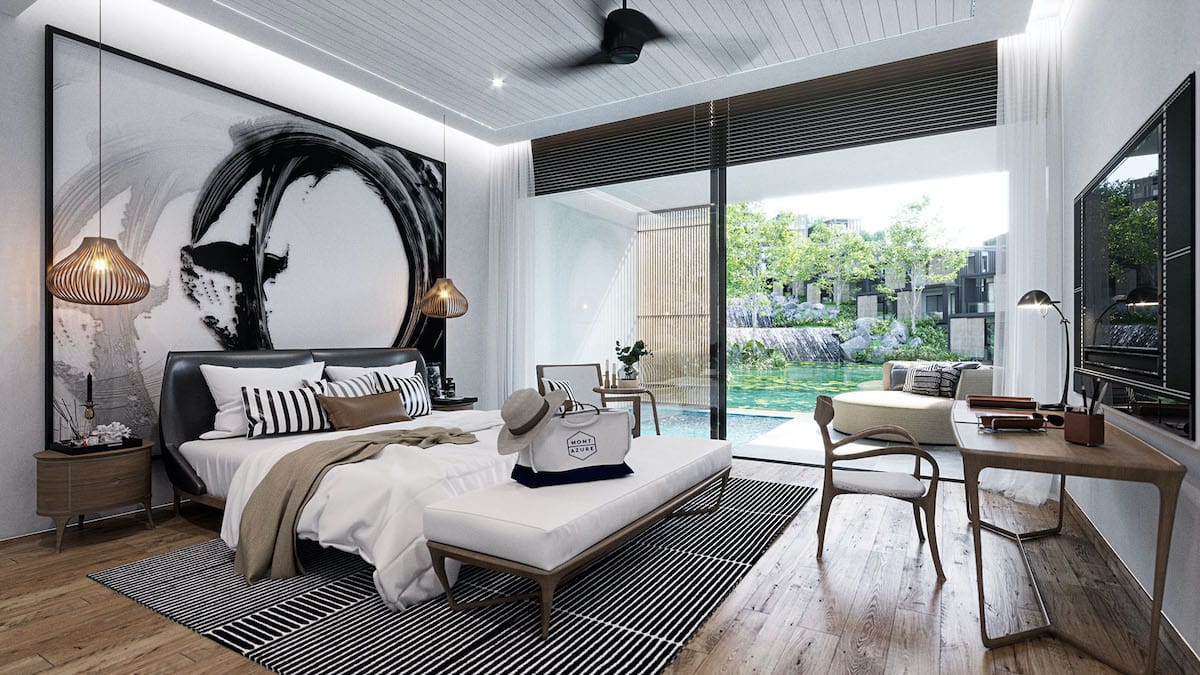 Visualization of interior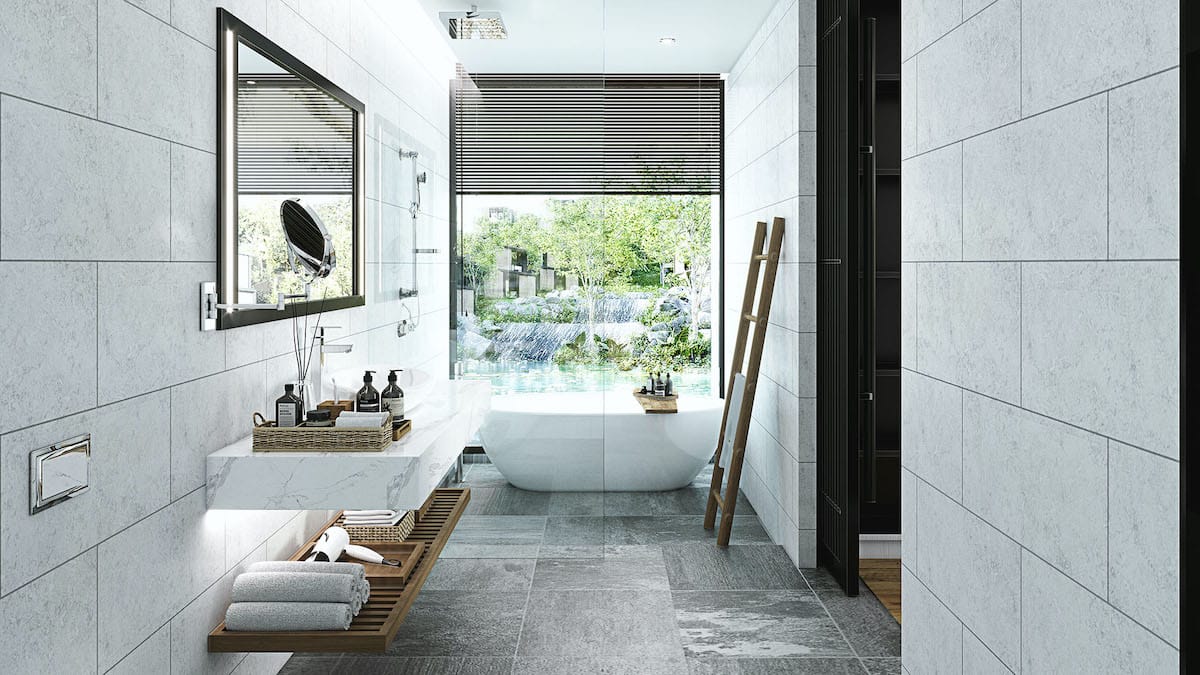 Visualization of interior
It should be noted right away that the unit area is one and a half to two times larger than that of most condominiums in Phuket, where one of the most popular apartment areas is 30-40 sq.m.
By the way, those who buy apartments in MGallery Residences also have the opportunity to combine several residences to create larger spaces. Don't forget that according to the effective Thai legislation, foreigners cannot directly own land and, accordingly, villas in Thailand. BUT, if you buy several freehold apartments (which is permitted by law) and combine them together (which the architecture of MGallery Residences allows), you get a unique opportunity for a foreigner to purchase and register a full-fledged villa in your own name completely transparently and legally. We talked about the intricacies and nuances of purchasing and owning real estate in Thailand in a separate article here.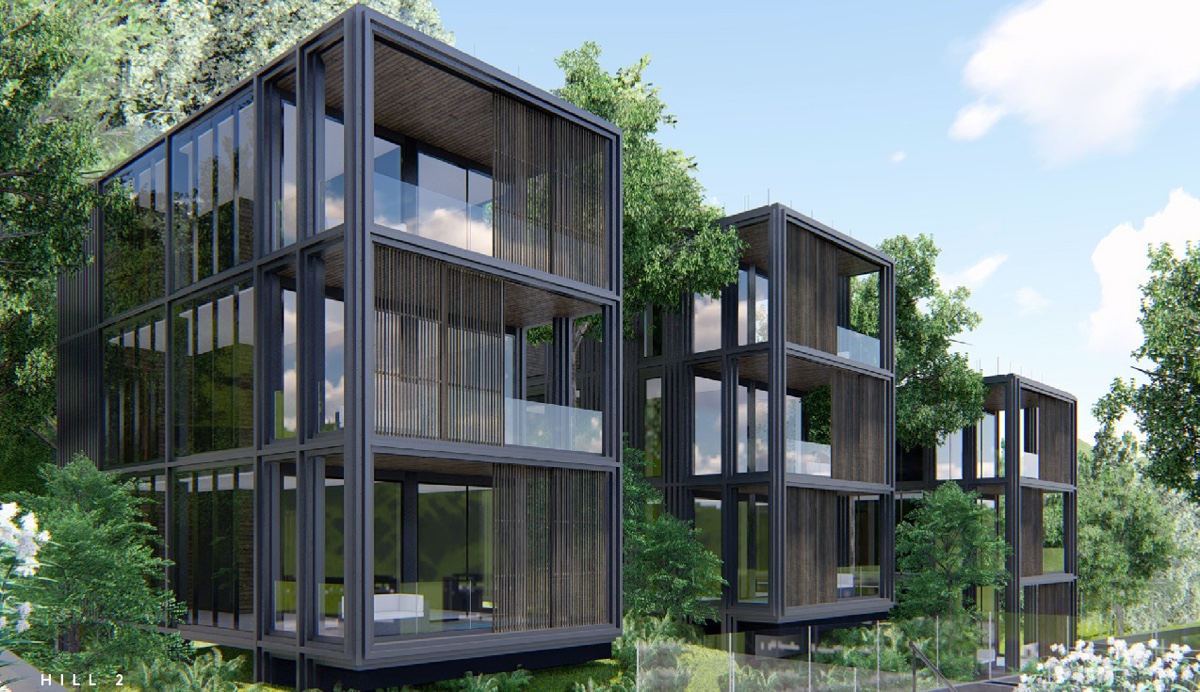 Visualization of the building
As for the interior design and the quality of decoration, materials and furniture, you can visit the ready-made showroom now and make sure that everything is done with very high quality and taste. You will feel as if you are in an expensive hotel room. Which is true in fact.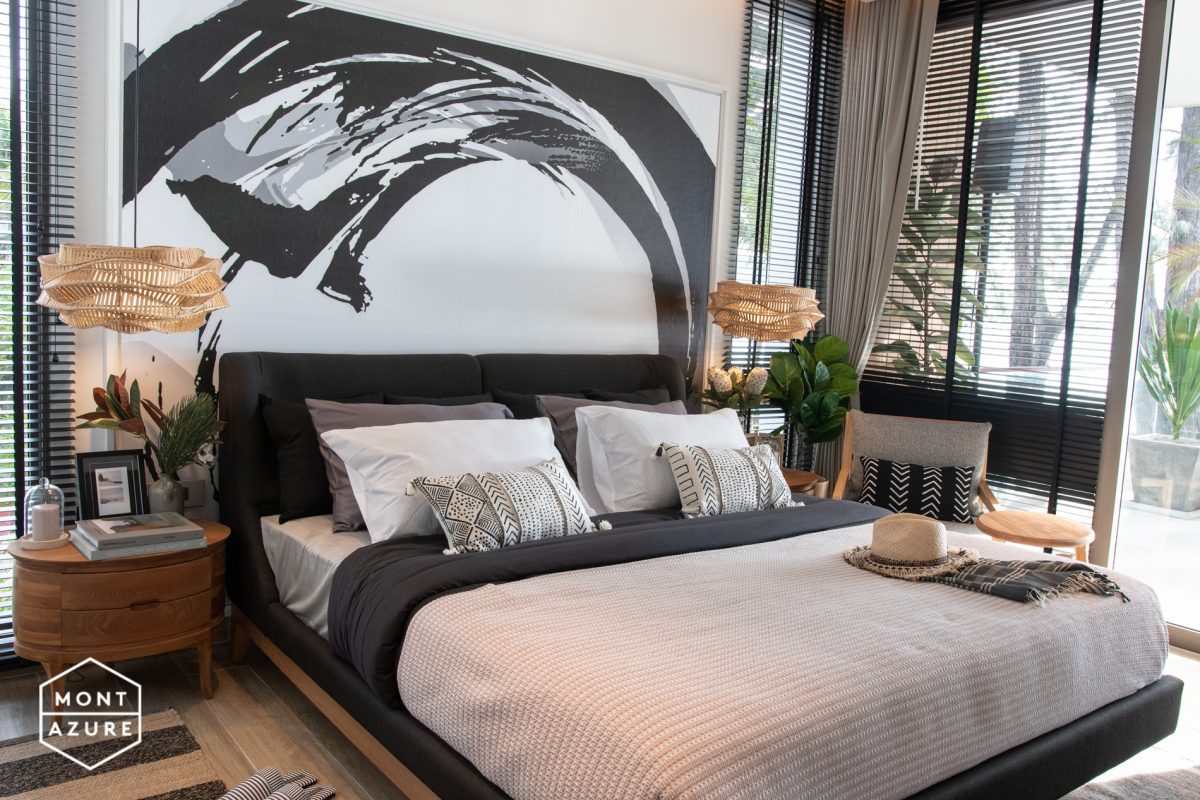 Showroom at MGallery Residences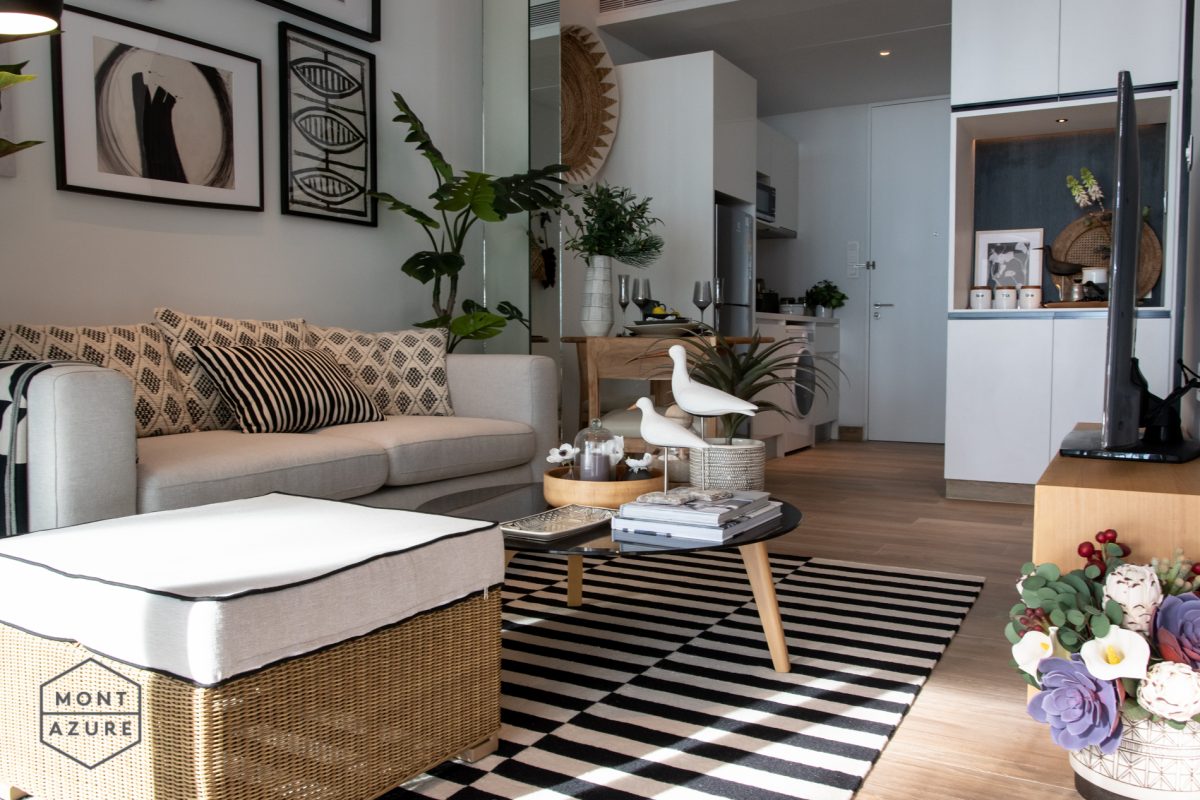 Showroom at MGallery Residences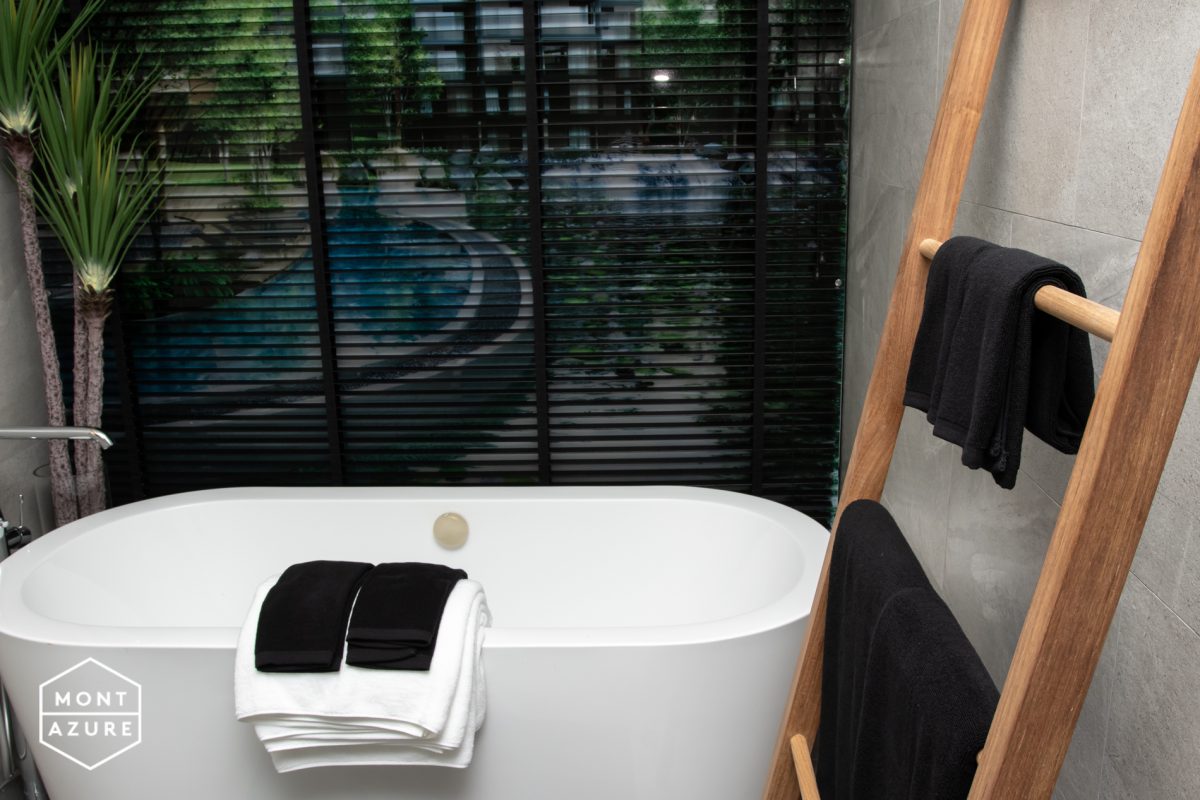 Showroom at MGallery Residences
Terms
An important difference between buying a Studio and a One-bedroom apartment is the possibility to choose whether to use the unit as your own residence or to place it under MGallery's management.
When buying a Studio, this choice is already predetermined: you must place your unit under MGallery's management.
But those who buy One-bedroom apartments can choose: whether to place them under the management or to make them a place of their permanent residence.
Remember that if your unit is managed by MGallery, you cannot change the interior design without the operator's approval as this is a business investment and most of the year your studio will work as a hotel room run by a professional operator. And it will make money for you. Therefore, it is important that all condos are in the same top form and meet MGallery's high standards. In addition, the owners will have a strict quota for using their units for personal purposes, namely 45 free days a year for them and their friends. Moreover, depending on the season, the value of days will be calculated differently as a day in the low season is not equal to one day in the peak season.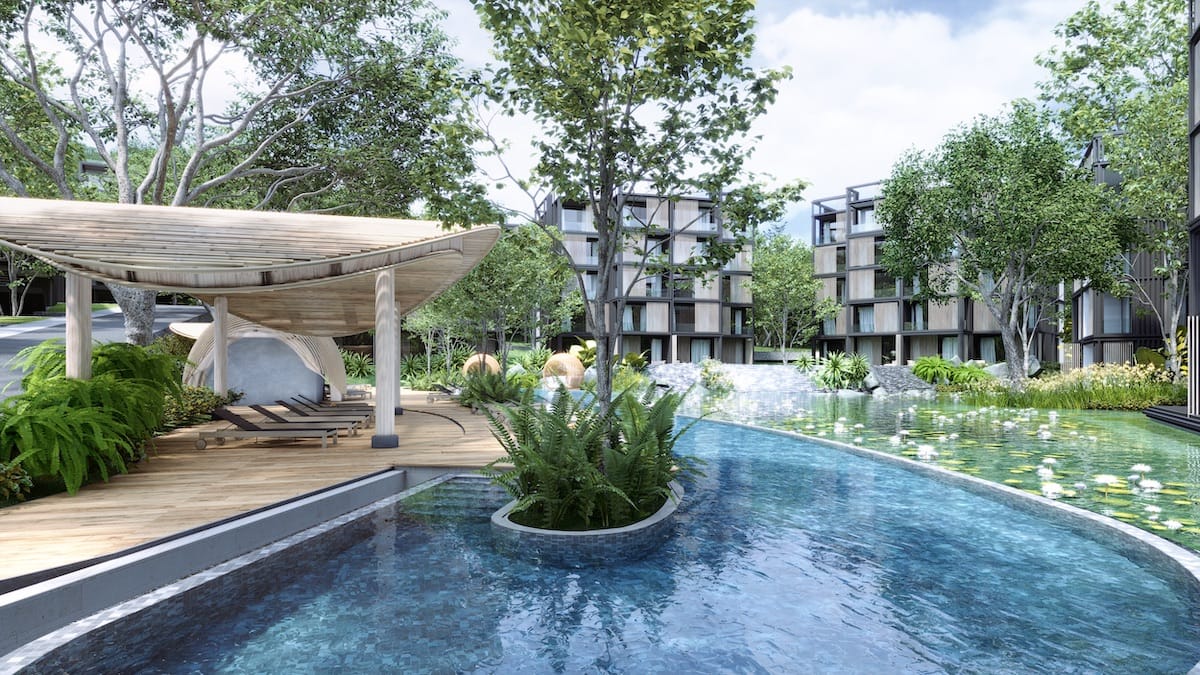 Visualization of MGallery Residences
Owners of MGallery-managed units are offered a fixed rental income of 6% for the first 3 years. Following the first three years of fixed income, the owners become the participants of the so-called Rental Pool program at a 60/40 ratio. In more detail, it is a system where the management company (operator) receives 60% of the total revenue from renting (out of which it pays all the associated costs for maintaining the complex, salaries, marketing expenses, etc.) and the owner receives 40% of the total revenue. Someone may say that this is unfair, but be sure – this is an international standard of relations between owners and professional operators. The only payment you will have to do on a regular basis is a small monthly fee of 80 THB (≈ $ 2.6) per square meter. This fee for the largest area (70 sq.m.) will be about $182 per month.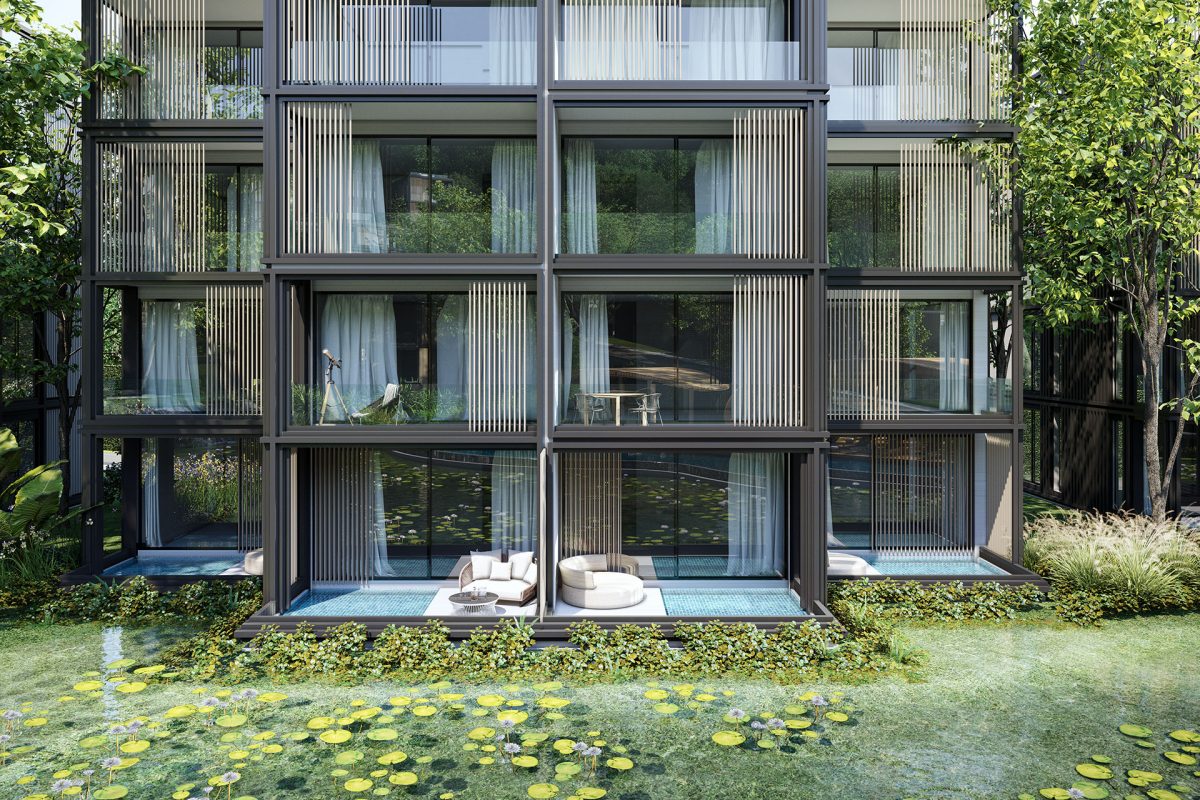 Visualization of building
More benefits
If you buy real estate managed by a serious operator, be ready for various bonuses, benefits and amenities. MGallery Residence MontAzure Lakeside is not an exception. The residents of the complex will be able to enjoy premium services and additional privileges at all hotels and resorts managed by Accor, including the right to participate in the Accor Ownership Benefits Program, which provides VIP status, including platinum one, at Le Club AccorHotels, VIP counter booking, auto-upgrades of the rooms and 20% off best rates at over 4,800 hotels and resorts worldwide.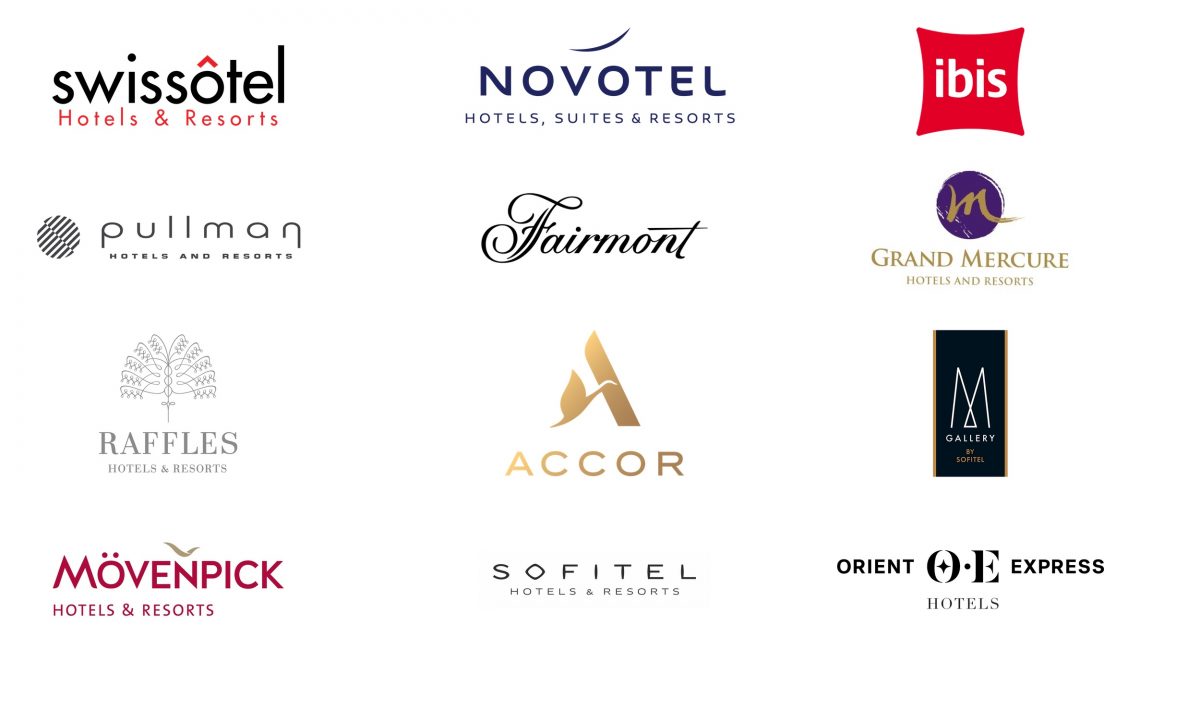 You are in a good company
Prices
The price depends on such aspects as the unit type, floor, view from the window and location of the building.
Studio (47–54 sq.m.) – from THB 6,500,000 (≈ $ 209,000)
One-bedroom apartments (56–70 sq.m.) – from THB 8,400,000 (≈ $ 270,000)
The furniture price is included.
The cost may change and is subject to confirmation.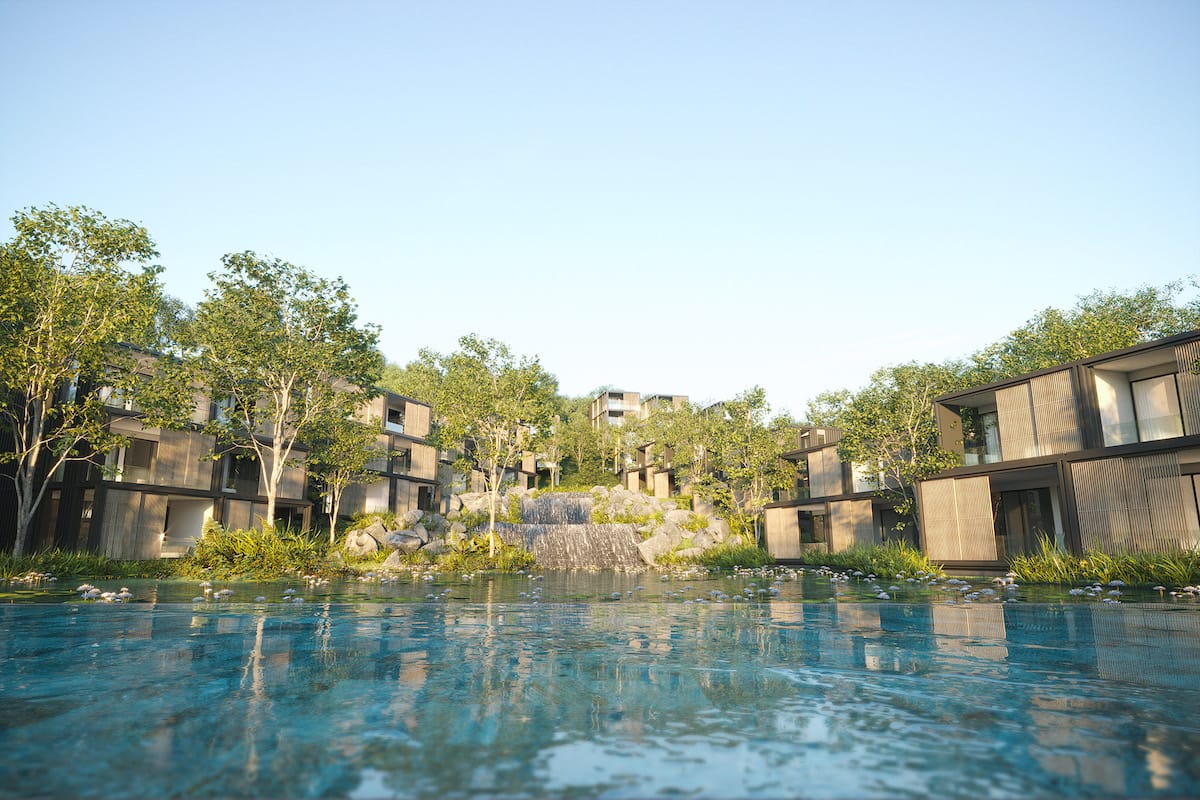 Visualization of MGallery Residences
Payment procedure
To reserve an apartment, you should pay THB 100,000 (≈ $ 3,200)
25% – upon signing the agreement
25% – upon completion of the foundation
25% – upon completion of the roof
20% – upon the title transfer 
5% – upon the registration of title
A one-time sinking fund fee in the amount of THB 700 (≈ $ 22) per square meter shall also be paid.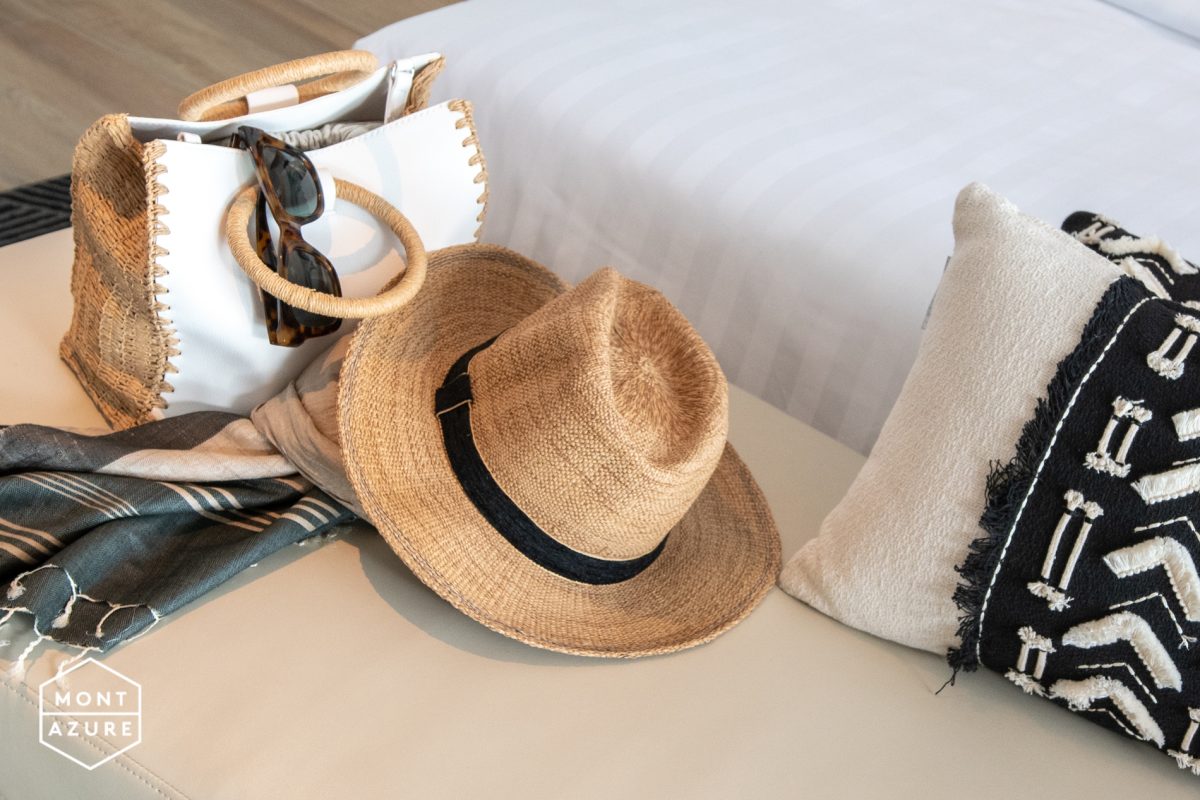 Showroom at MGallery Residences
Conclusions
Yes, the price of apartments at MGallery Residences MontAzure Lakeside is above the market average. Nevertheless, in our opinion, the price is absolutely reasonable and is explained by objective factors. This product will be undoubtedly in demand in the travel market and will provide its investors with attractive returns and a subsequent increase in the value of their assets.
Pros:
• Unique location and scope of the project;
• Extensive infrastructure within a single concept;
• Financially sound development group with extensive experience in similar projects;
• High quality construction, finishing and materials;
• Stylish non-trivial design and good area of the units;
• World-renowned professional management company;
• Privileges and bonuses for owners.
Cons:
• Only owners of one-bedroom apartments can permanently reside in MGallery Residences.
Only 300 meters from Kamala Beach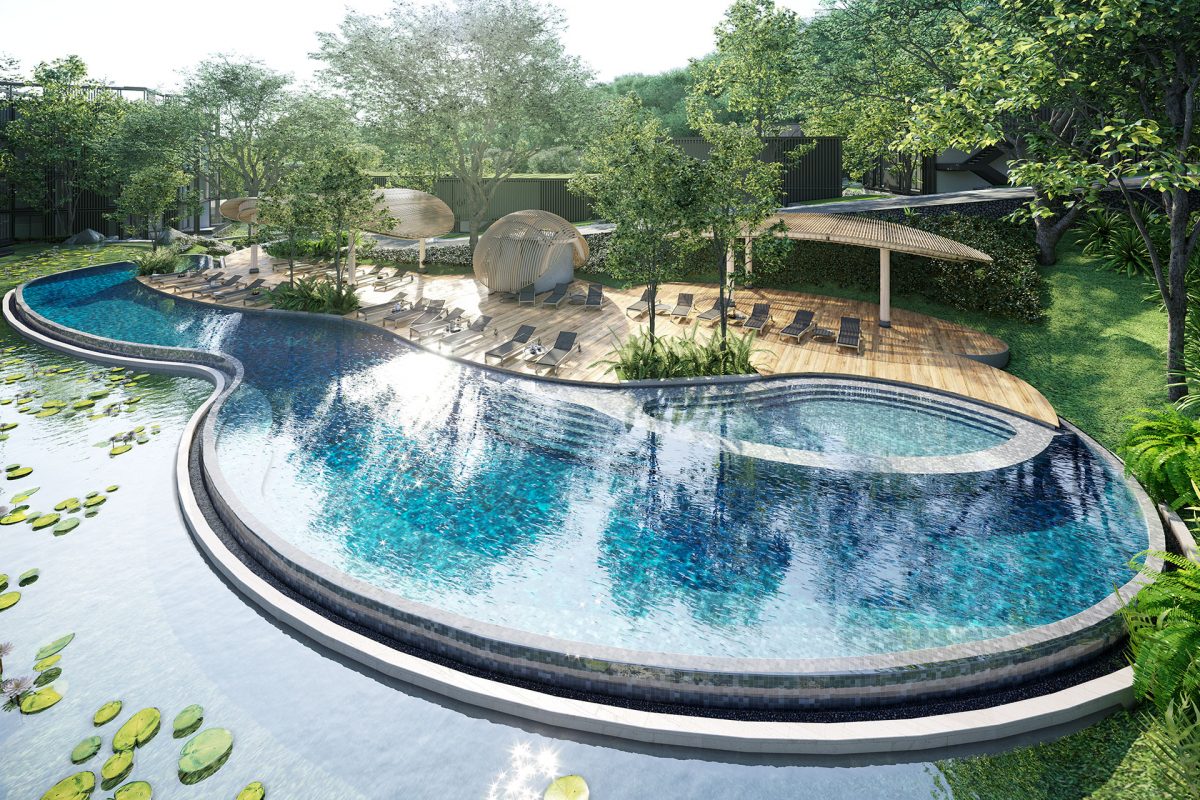 Visualization of MGallery Residences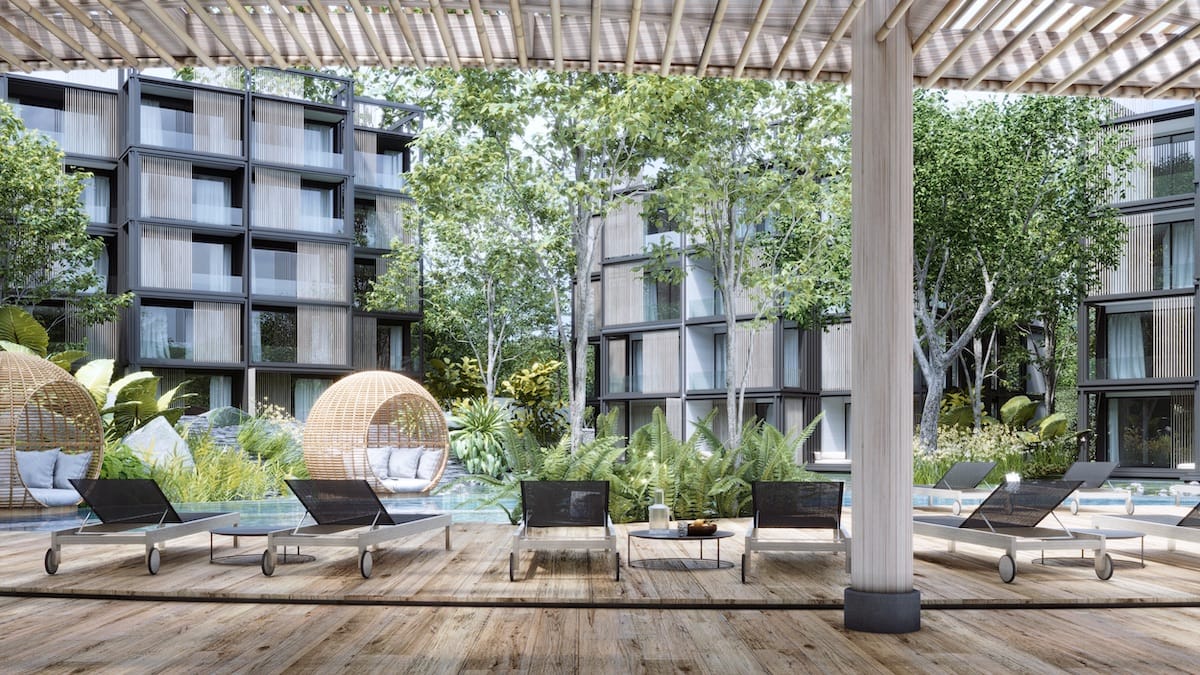 Visualization of MGallery Residences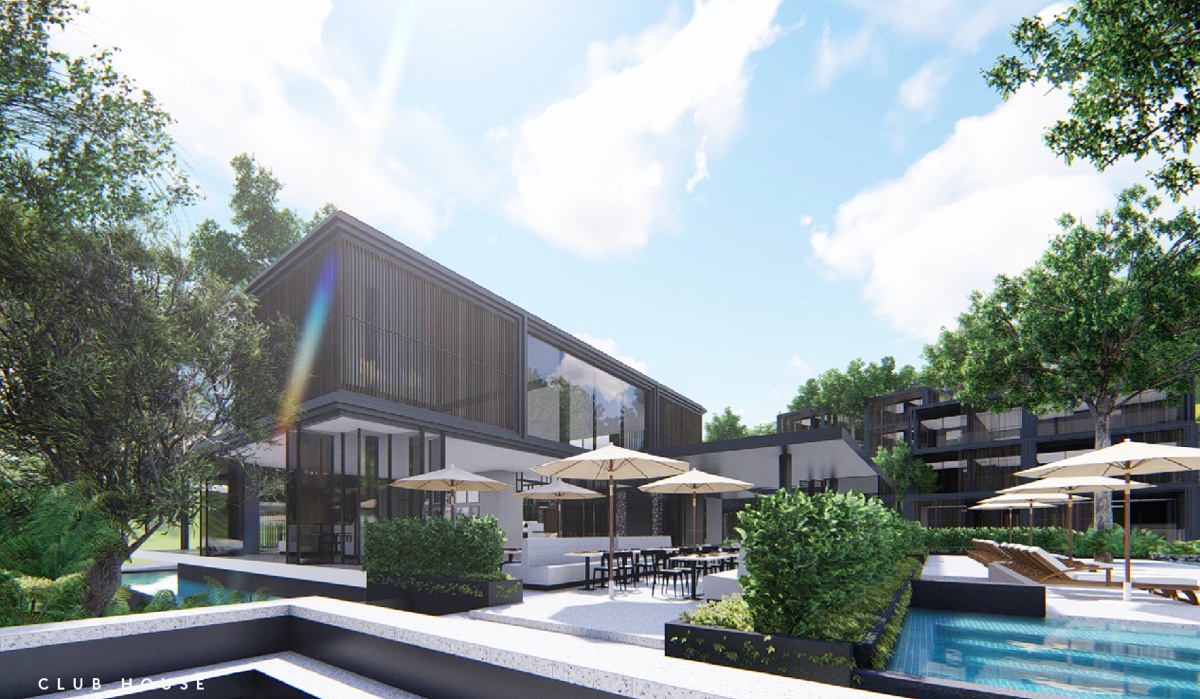 Visualization of Clubhouse