Is breakfast your favorite meal? Then this article is for you. The Berawa Beach area in Canggu is the concentration of a large number of excellent cafés and restaurants, which make it just an ideal vacation spot. One can find everything here: both picturesque rice fields and stylish cafés arranged to the highest level. Want a lazy beach vacation? As much as you desire! Need to work a little? You will have the opportunity to do it with such comfort that work will turn into a real holiday. Not to waste your precious time looking for good places, we did it for you. We offer you a selection of the best places to have breakfasts and brunches. 
Exquisite Nude
Great café for breakfast and brunch. Delicious food and great service. The place is famous for its barista and high-quality coffee. Nude opens as early as 7 am, which "early birds" will definitely like. Even at such an early hour, you can eat a continental breakfast, order granola or burgers. There are many options for those on a diet as well as for those who keep to gluten-free food. Vegans will appreciate their carrot cake, while meat lovers will like a variety of pork dishes and rosti potatoes. Funny "sights" of the cafe are cute dogs born and raised in the territory of this hospitable place.
Bonus: There is a special section for smokers in the café. You can also find desserts best for those loving sweet but not too heavy things. 
The café opens as early as 7 am, which "early birds" will definitely like. Even at such an early hour, you can eat a continental breakfast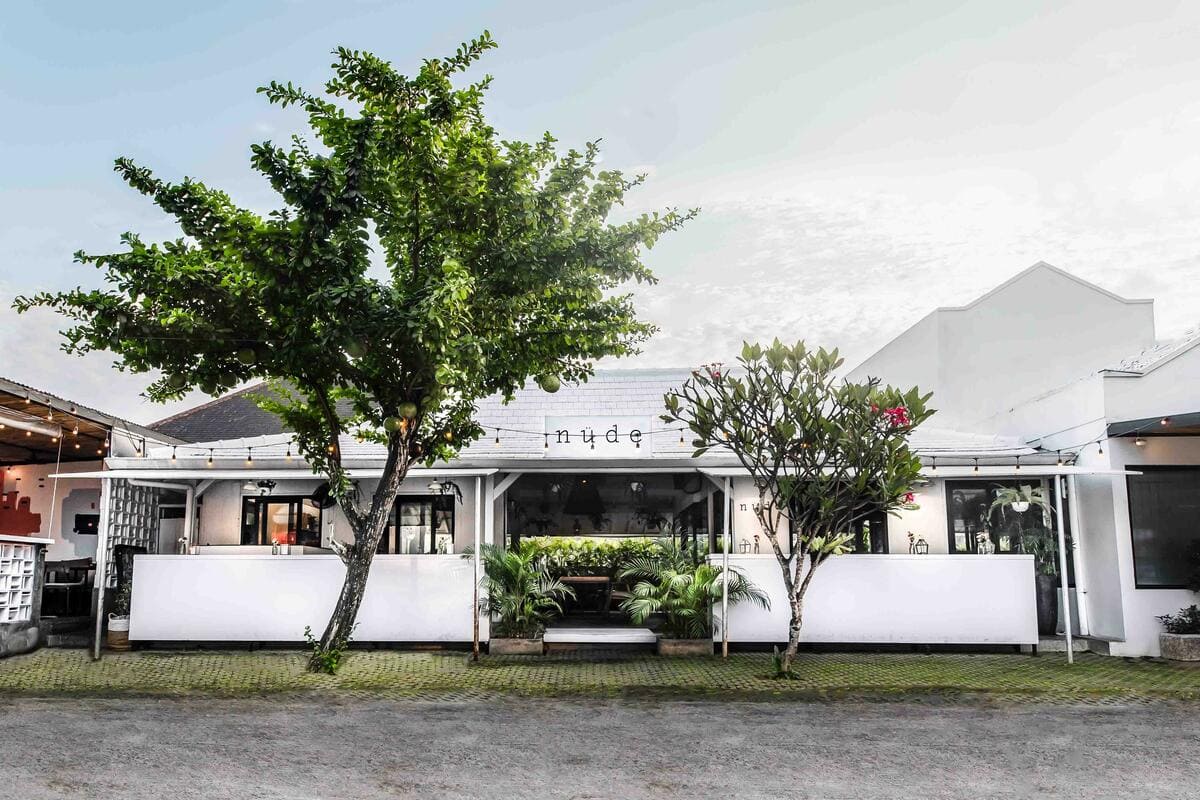 A Lazy Morning at Pomelo
A café with a citrus name is a very nice place to meet the morning. They offer everything people need for a good mood: relaxed music, silence, comfortable chairs and, of course, tasty and healthy food. You will enjoy the designer interior, which is just a delight for the eye: bizarre trinkets scattered in a picturesque mess throughout the territory, lush tropical grapes covering the wall, delicious specialties, and attentive staff. By the way, the best pancakes in the area are served here. At least, this is the opinion of the majority of regular visitors.
We recommend vegetarians to try a pumpkin burger. Not all food outlets in Bali serve delicious coffee, but it's not about Pomelo: they make excellent strong coffee, which coffee lovers will definitely appreciate. They also serve a large selection of tea varieties. You can extend your brunch for half a day, chilling from time to time in the local pool. The café provides towels to customers who want to freshen up.
Bonus: There is a small spa on the first floor. So why don't you go up there and order a fresh while enjoying some cosmetic ritual. 
The best pancakes in the area are served right here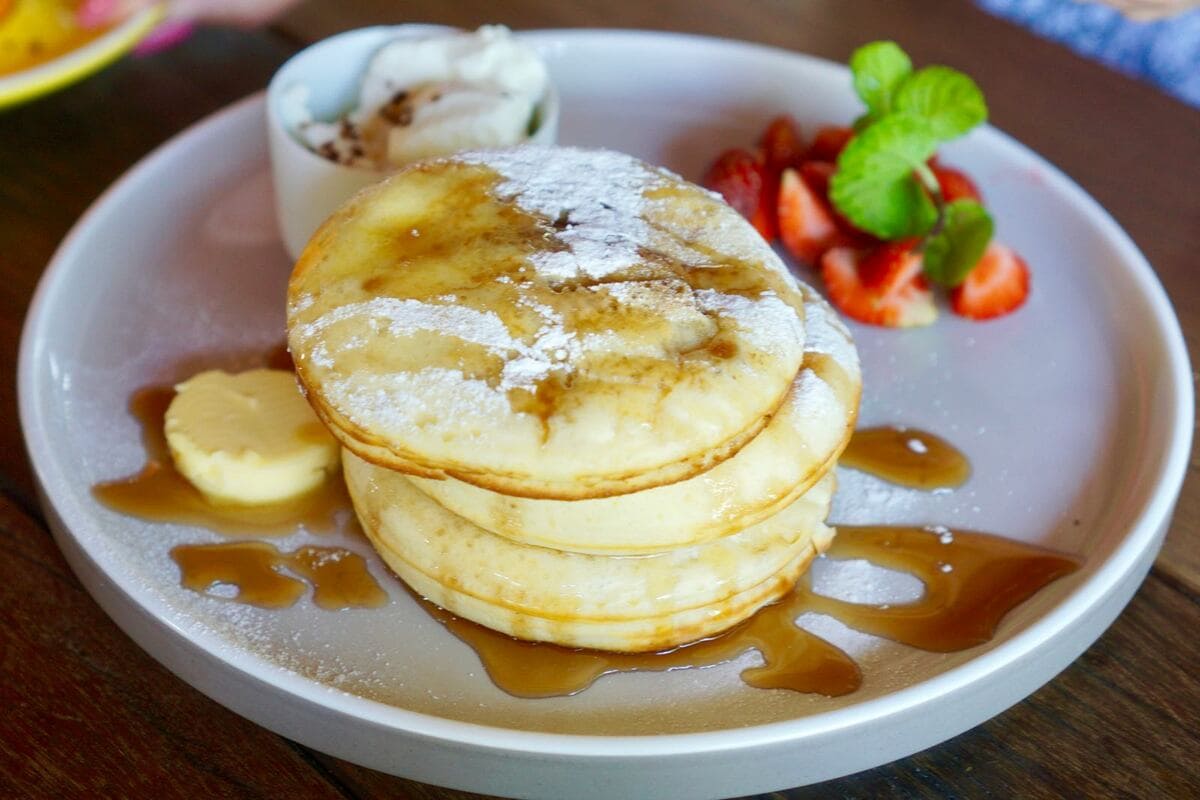 Work and Relax at C'ugh House
In fact, this unreadable name is pronounced simply: Kuff. The food here is extremely healthy and the environment is creative. C'ugh House itself is a coworking space where freelancers and creators of all stripes spend time. They work on the first floor and go down to the ground floor to enjoy cool food.

You will be pleased with the Internet speed here. So here you can not only surf social networks while eating, but fully work as well.

The place specializes in fitness food, but you can order not only quinoa bowls and other healthy superfoods but also a bacon sandwich.

Work is over? Relax on a sun lounger enjoying the view of rice fields or dive into the pool. You can gather with friends, listen to music and enjoy this amazing shade of green.

Bonus: an evening brunch is served here on Sundays, and the menu prices are halved from 8 am to 9 am. 
C'ugh House itself is a coworking space where freelancers and creators of all stripes spend time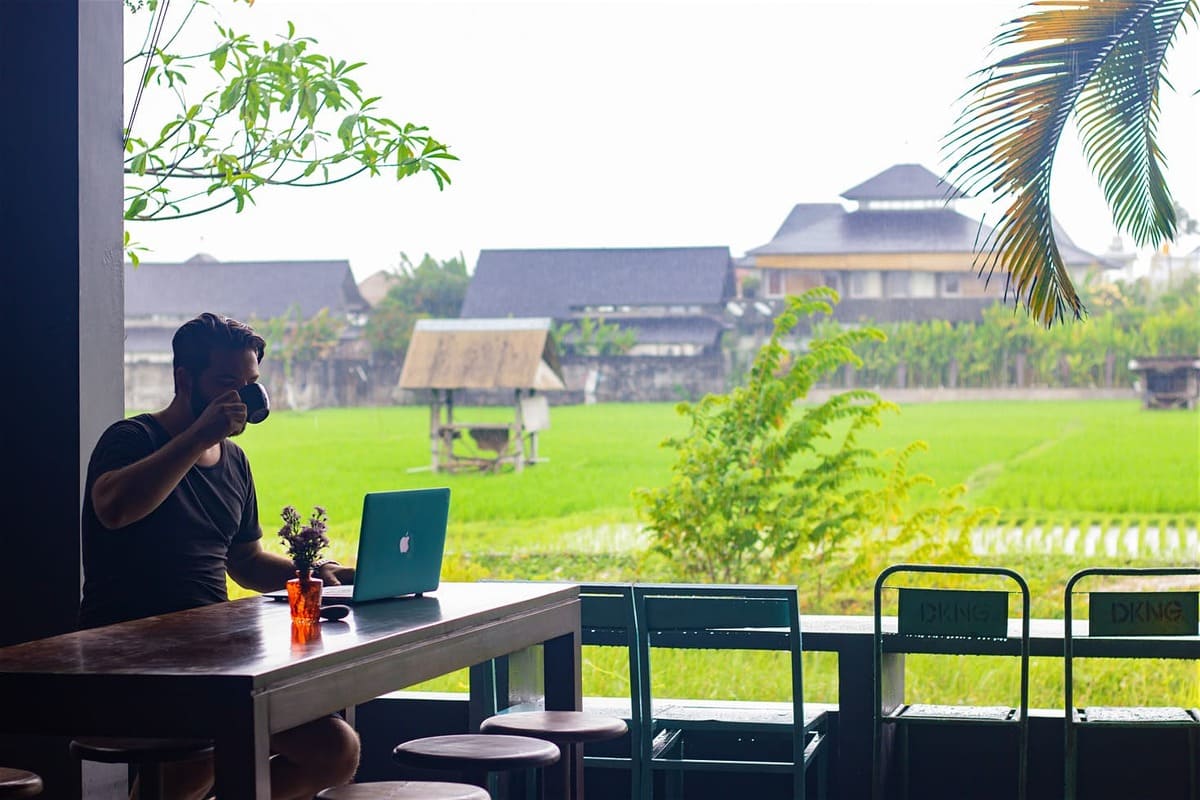 Serenity at Cinta
This café is a super-relaxing place, especially if you come here with children. There is a playground, a swing, and a special climbing wall here, which allow you to keep your fidgets busy while you enjoy relaxing. After all, serenity is the exact translation of the name Cinta.

Everything here is arranged so to ensure your comfort and peace. A soothing view of the endless rice fields is one of the components of the café's success. What to order?  Frequenters consider Cinta the best place for healthy brunches. Although you can also order traditional dishes, such as Nasi goreng (which literally means "fried rice") adapted to the European taste.

We recommend trying the local granola with exotic fruits. Those who are still sure that healthy food cannot be delicious may not have tasted their burger with jackfruit and soy milk cappuccino. It will be an unforgettable experience. Most importantly, whenever you come, you will never be late for brunch as they serve it here all day long.

Bonus: Ice cream for your children, delicious homemade lemonades, and healthy desserts.
This café is a super-relaxing place, especially if you come here with children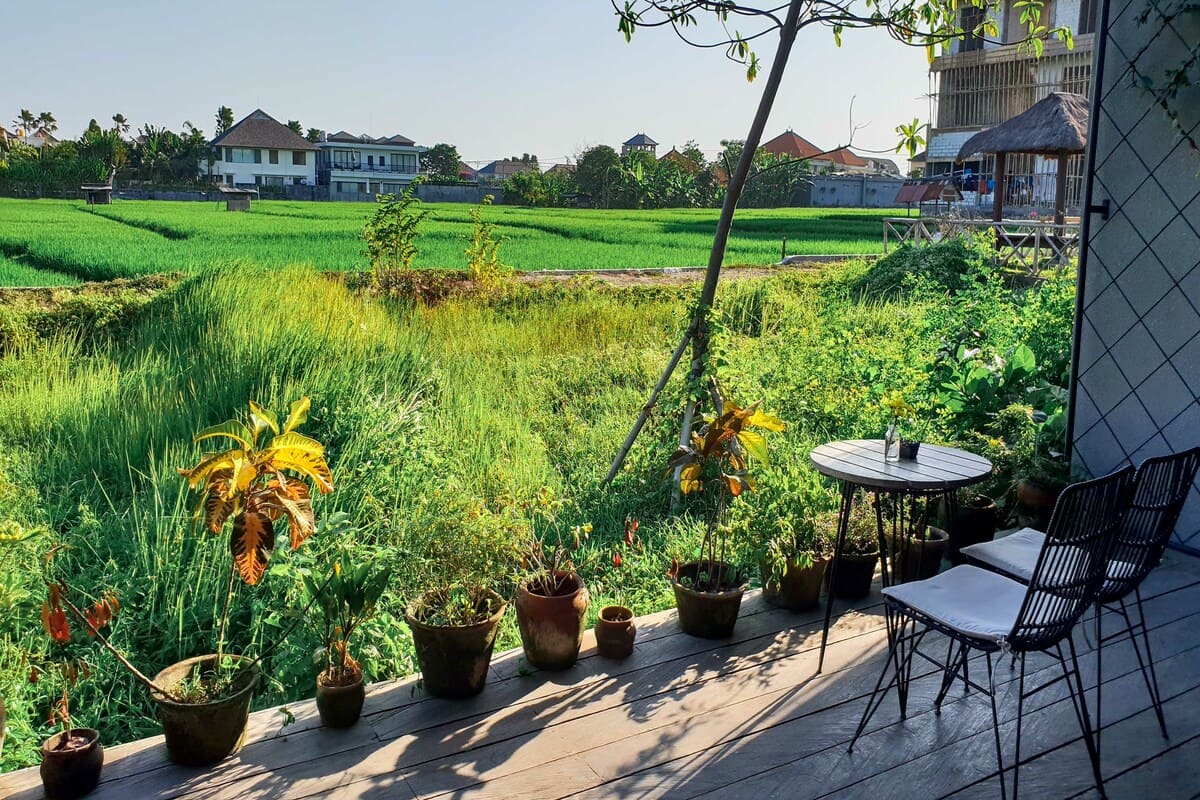 Popular Milk & Madu
At brunch time, the place is full of people. But don't be scared, they will surely find a comfortable place and serve a super breakfast for you. Despite the place popularity, the service here is excellent and the staff are attentive and always ready to help with advice.

In any case, it is a good thing to know that they serve good coffee here. Those who don't get along with dairy products may replace them with dishes based on soy or coconut milk. The café is located next to a small store and a barbershop, where you can pass the time while your order is being prepared or you are waiting for a table. If you come here with children, they will find what to do: there is a beautiful children's area and places for a picnic under umbrellas.

Milk & Madu specializes in egg dishes, which, according to regular customers, have been brought to perfection. Whatever you order: a simple omelet or eggs Benedict, everything will be cooked in the best possible way. Light live music contributes to your good mood. It will accompany your brunch only from 10 am, while the café opens at 7 am, this is in case you prefer complete silence. The food here is not just tasty, its look and plating ais a delight for the eye, no matter what you order: avocado toast or fruit smoothie. By the way, this is one of the few places where you can order a cake for breakfast and brunches last up to 4 pm.

Bonus: pizza made on a lava stone.
Milk & Madu specializes in egg dishes, which, according to regular customers, have almost been brought to perfection